Crack open the fake blood and tear the seal off that untouched black eye-shadow with your fangs because Halloween is here, and everyone knows how much drag queens love this time of year. This week, Jason Reid asked some of the newer queens on the scene: Which of your fellow cabaret performers would you cast in a scary movie? And which movie? He also asked what scares the life out of them, just for shits and giggles…
by Jason Reid
---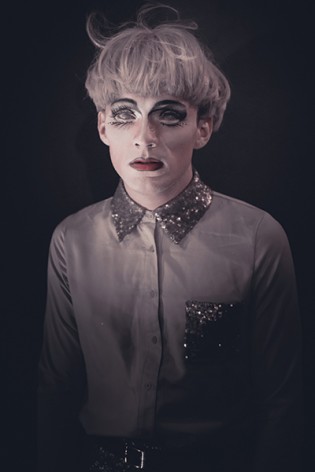 Alfie Ordinary
The lovely Joe Black would make a wonderful Freddy Krueger from A Nightmare on Elm Street. As well as his terrifying face, he's got that perfect balance of charm and perverted insanity that Freddy oozes.
What scared you most when you were younger?
Cranes and other large diggers. There was a scene in Supergirl where she was kidnapped by a possessed JCB and I think it's stuck with me.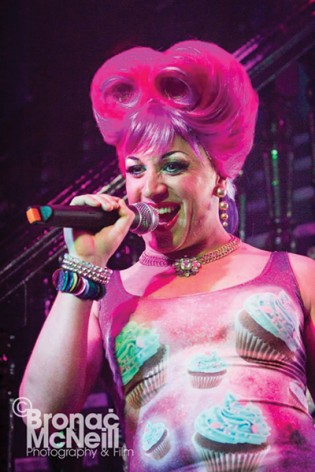 Little Cosmic 
I'd recast myself as Helen Sharp (Goldie Hawn) and Topsie Redfern as Madeline Ashton (Meryl Streep) in a remake of Death Becomes Her. She's so damn virtuous and flawless that Topsie, I'd love to see her with a garden spade in the back of her head.
What scares you most nowadays? 
Ebola and whatever Renee Zellweger has done to her face.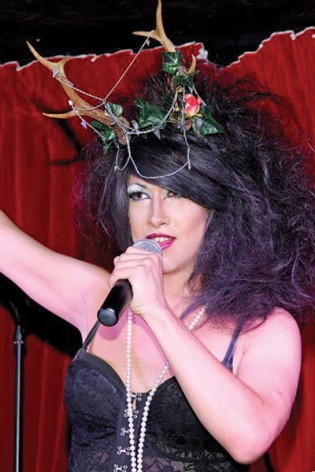 Bambi Boo
I'd cast Stephanie Von Clitz in The Hills Have Eyes in every part because she's inbred, lives in a shithole and her make up reminds me of a nuclear bomb victim.
What scared you most when you were younger?
My mother. Just think of a cockney Rose Garden and you've got it: an abusive alcoholic with a smile that would give you nightmares.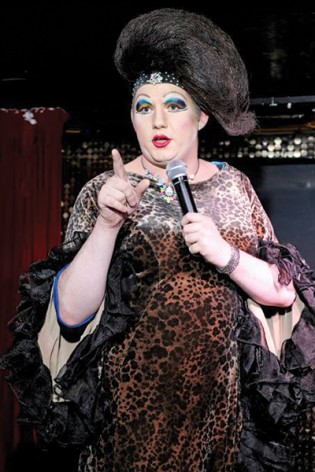 Nancy Clench 
You see, my view of horror films has always been skewed because I get scared at the slightest of things. Even Chitty Chitty Bang Bang scares me, so on that basis I'd cast Vanity von Glow as The Child Catcher because we all know she likes 'em young.
What scares you most nowadays?
Spiders. I don't know if it's the Facebook posts about all these killer spiders, or those little spidery eyes, but I can't stand them!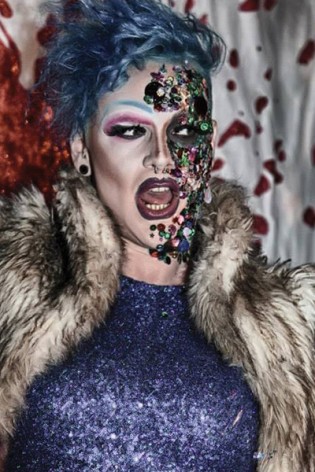 Ruby Wednesday 
Do you really think I'd cast someone else over me? Please! I'd obviously choose myself to be the baddest bitch in a zombie apocalypse. However If I HAD to choose someone else, I'd opt for my darling Mother, Meth. She's already an evil, heartless bitch, so that's why she'd play Vera Cosgrove in Peter Jackson's Braindead. She'd be evil in life, then she'd be bitten by some rabid animal and she'd be just as evil in death. Maybe a tad more glamorous though.
What scared you most when you were younger?
Nothing really scared me as a kid. I was really into horror movies and had a fascination with vampires and werewolves, before they got bastardised obviously.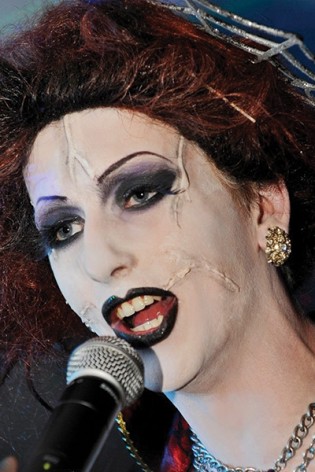 Stephanie Von Clitz
Oooooh that's a tough choice my love, but I can just imagine Tanya Hyde as Carrie. She's a 'shy' girl on the exterior but there's a wild side just dying to come out of her. The ice queen with a verrrrrrrrrry fiery temper. And there's a slight resemblance between her and the actress in the original.
What scares you most nowadays?
Same as when I was younger, the dark. Mind you, there's certain rooms of the darkened variety that have helped me get over that phobia in recent years.