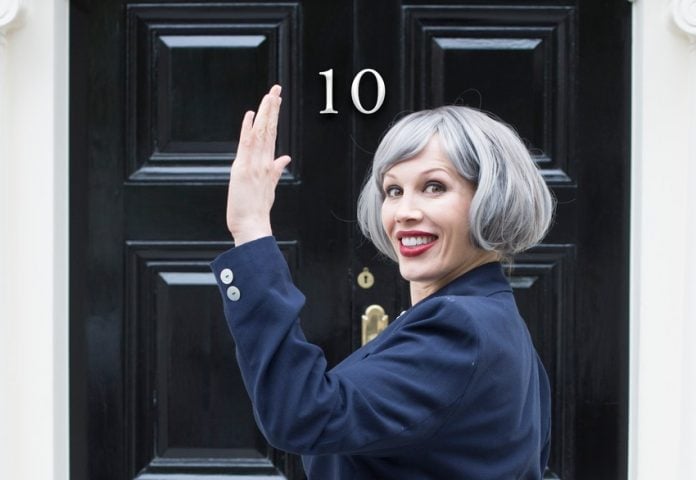 Just when we thought we couldn't love her any more, we happen across this. Hard Brexxxit was a porn parody of our current political moment, where quintessential slut and gay icon Rebecca More played Teaser May, who bore a striking resemblance to our current reigning British Prime Minister.
Brexit is gearing up to fuck us all, so why not get off on it! As the busty British Prime Minister, the flick opens with a press conference with American President Tronald Dump. Needless to say things get hot and heavy VERY quickly. The film was released back in 2017 before More became an international superstar amongst us gays. It's astounding that her turn as the PM wasn't enough to get her a place in our big gay hearts. It's camp perfection.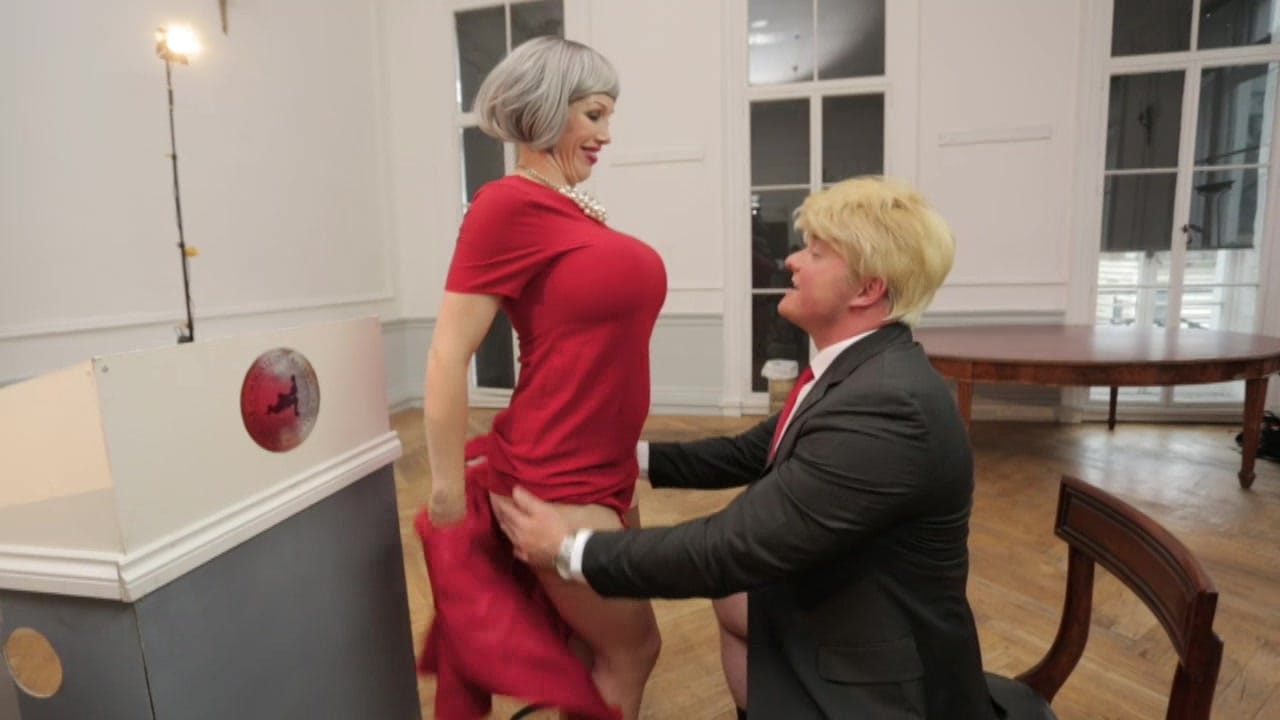 Also featured in this heart-racing political cinematic masterpiece are the likes of Scottish minister Knickerless Virgin, Russian leader Gladimhere Putitin and various members of the Laymor part including Jizza Cwoarbyn and Pianne Faggot. The movie was produced by Television X (TVX) and was an instant hit with viewers, and I'm sure by this promo poster you can see why: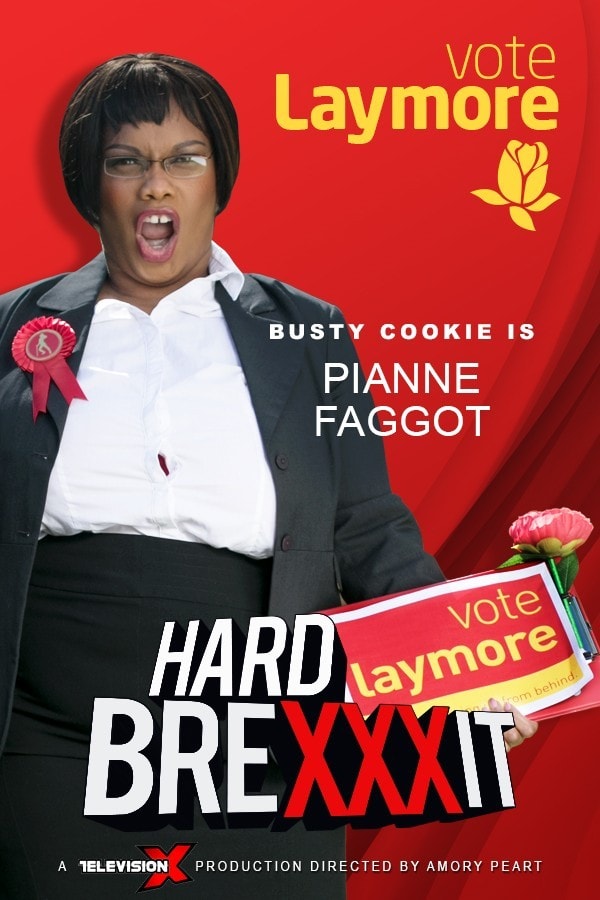 It feels like Rebecca's been a part of our lives forever, but it's only been a few months since she went viral with her fellow 'fucking cockdestroyer'. Who knew that before she shot to fame she was churning out such iconcic content. It just goes to show you never know what the PM is getting up to behind the closed doors of Number 10. Check out the trailer here:
"You know what we are?" Politically engaged. All thanks to Cockdestroyer Rebecca More.
Hard Brexxxit is available to download HERE. Be sure to read our chat with Rebecca More, you can check it out here: