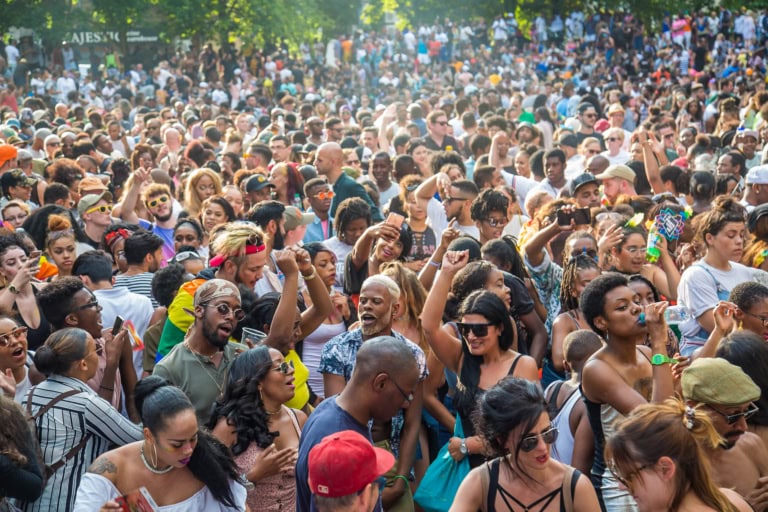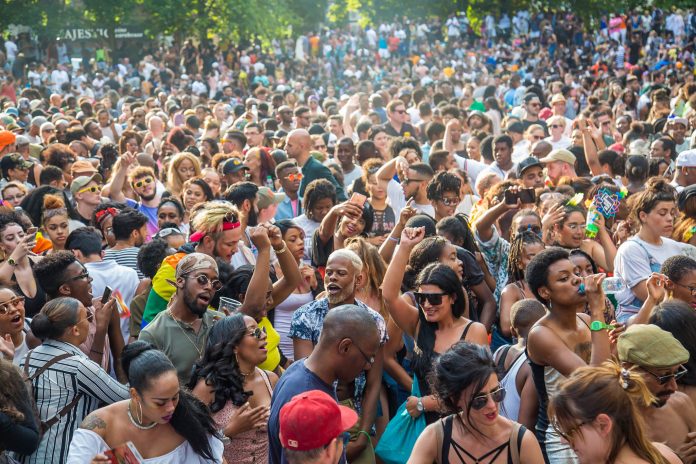 The world's largest celebration of Black and POC LGBTQIA+ people, UK Black Pride, returns to Queen Elizabeth Olympic Park on the 19th of August, 2023. This year's theme will be LEGACY to mark its 18th year as the UK's most inclusive Pride event.
Founded in 2005, UK Black Pride is the largest European pride celebration for LGBTQIA+ people of African, Caribbean, Asian, Latin American and Middle Eastern descent. It is a safe space to celebrate diverse sexualities, gender expressions, gender identities and cultures. UK Black Pride organises annual celebrations during pride month and various activities throughout the year, which promote and advocate for the emotional, intellectual and spiritual health and well-being of the communities they represent.
The theme of each annual event has been a reflection of the UK Black Pride's journey. From Love & Rage, looking at how the connection between joy, chosen family and anger fuels political action in turbulent times, to This is Me This is Home which catalogued the sense of safety and community UK Black Pride provides. LEGACY nods to 18 years of progress, standing on the shoulders of giants and allowing future generations to feel a sense of ownership and empowerment to continue to protest and push for change.
UK Black Pride co-founder and Executive Director Lady Phyll Opoku-Gyimah says, "UK Black Pride has gone from strength to strength over the last 18 years, and we are so proud to have continuously given the community a space and platform to live and love unapologetically. LEGACY is the best way to describe the balance between looking at the last 18 years and looking forward to the next 18. We want our communities, on a collective and individual level, to think about the LEGACY they want to leave behind and how we can continue to move to a more inclusive future".
As always, UK Black Pride will be free to attend.
Acts on the main stage include Kumari, Toya Delazy, DJ Kinky D, Swagger Manchestester – Takeover, Raks2Riches, and Tina Turner (tribute act).
The Community Stage features Charlie George, China, Nick & Six, Gayathiri Kamalakanthan, Blackops Poetry, [A]lliot, Colours Youth Network, House Of Rainbow and Best For My Chest.
UK Black Pride also introduces the Community Action Fund participants. Through this scheme, UK Black Pride Will distribute funds to organisations supporting LGBTQI+, Black People, and people of colour across the UK. Participants include Colours Youth Network, MINDOUT and Queer China UK.
At this year's UK Black Pride event, in partnership with @blackeatsldn, over 20 food vendors will be available around the park to ensure you have a delicious time. KYR Kitchen, JRK Bros, Foodies & Grubbies, Likkle Dutchpot, ST.BEST Jamaican Cuisine and Jerk Village are just some of the vendors.
UK Black Pride 2023 at Queen Elizabeth Olympic Park Saturday, 19th of August, 2023. 12 noon – 8 pm.
Social media
Twitter and Instagram: @ukblackpride Facebook: facebook.com/ukblack.pride