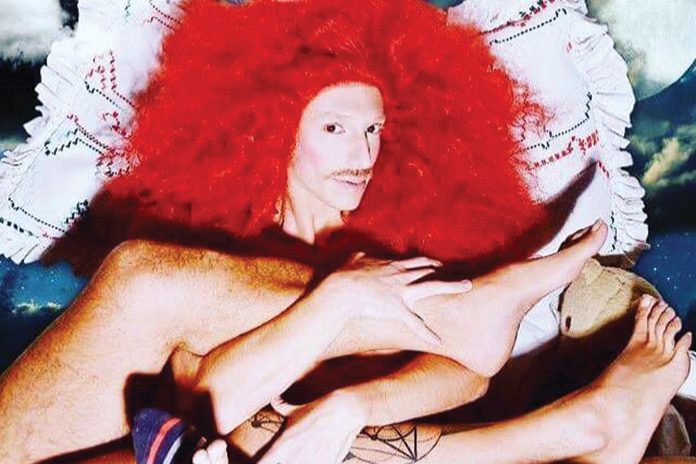 Discerning scene musings from the princess of East London
---
Could you imagine a time where your only means of communication and information came via magazines? I mean, it really wasn't that long ago when finding out about stuff was only available within the pages of a hallowed publication.
Today, magazines are unique items and while I'm writing this I'm thinking about the fact you can still pick up a physical copy of QX in most bars and clubs across London…
This week, we mince forth into London's array of fantastic parties. At The Glory -home to everything performance – Baby Lame's Shit Show presents a showcase of amazingness, starring Rubyyy Jones, Bourgeosie, Annie Pics, Vania and more on Friday 29th March at 8pm!
On Friday 29th it's Trans Day of Visibility, so get down to Transister X DSS – A Trans Day Of Visability Fundraiser where Transister join forces at Dalston Superstore tonight for a full on basement Transister experience with Adriana Bradford. Upstairs DJ's Rodent, Jaye Ward and Ornography take over the bar while Lucy Fizz, Chiyo Gomes and Jollif gogo dance! 9pm till 3am.
A Night In Paradise celebrates the legendary club scene begun at NYC's Paradise Garage with DJ Larry Levan back in the day on Saturday 30th March at the Minstry of Sound. It's a 12-hour dance marathon from 6pm to 6am, where I'll be DJing in The Baby Box Handsome Dance Party with Hifi Sean, Terry Vietheer and Martyn Fitzgerald.
A real underground moment – LET GO at The Depot on Saturday 30th March from 6pm. An evening where artistic disciplines rule. From circus, drag and performance to painting, sculpture and video installation. From 8pm with an after party till midnight. The Depot is at 38 Clapton Road E5 and it's free to get in!
Then it's back to Dalston Superstore on Saturday 30th, where Brexit Basic Boys hosted by A Man To Pet is back, before it all goes tits up again! DJs Jeffrey Hinton and Vangelis plus Pet herself take to the decks! Plus 15 gogo boys! 10 till 3am!
This Sunday 31st, check in with me for PRINCESS JULIA LOVES at The Glory. My special guests this week are underground obscuro stars Heather Spoons and Polly Filler live on stage. Starts at 7pm, goes on till 11pm.
And staying at The Glory for a Tuesday night (April 2nd) workshop in makeup with drag star Johnny Bones…The imitation Game is a 6-week series of in depth make up tutorials where you can actually have a go at creating an array of looks. 7pm onwards! I am so going to drop in for this one!