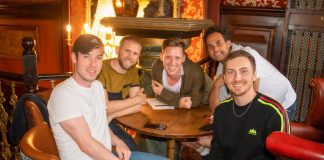 LGBT London bars and how to book your LGBT bar table during COVID Make life easier, and book your table at your favourite LGBT London...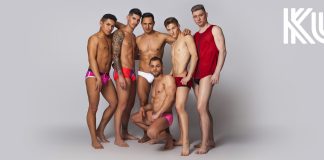 QX had a quick update from Stefanos over at the Ku Group. They've been busy across all their venues keeping them Covid compliant and...
Yvonne Devine is an Irish LGBTQ artist based in London, who also happens to be a member of the London Irish LGBT Network. Yvonne has...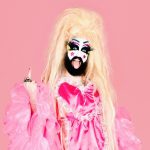 While cabaret lovers across the land await the return of live shows at their favourite queer venues, pub quizzes are reigning supreme. At least...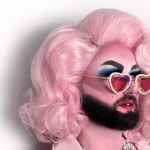 Like most entertainers, Miss Taylor Trash had some unexpected free time on her hands as the scene came to a sudden halt in March....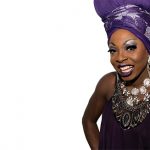 "VictoriaBeckham tagged you in a post" is not something you expect to see whilst sat down trying to decide between a tin of beans...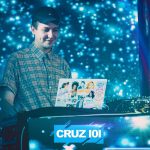 'I will never forget the experience of virtual clubbing': DJ Olly Waldron talks moving LGBTQ+ spaces online and turning quarantine queer If someone had told...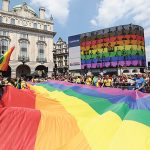 A:M Afterhours - livestream 7pm - 1am https://www.mixcloud.com/live/AMAfterhours The much-loved A:M returns with another virtual event featuring three of the party's favourite DJs. Representing A:M House, and...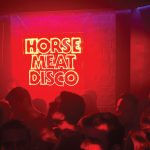 One of London's best Sunday discos returns with a lockdown hoedown fundraiser - welcome to STREAMING KWEENS! Please help Eagle London to raise money for: Positive...
Over the last 20 years we've seen our LGBTQ+ spaces disappear so fast that there are now but a handful left. In 2019, in...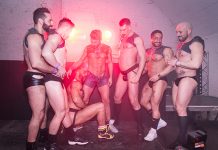 07/03/20: Crowds were undeterred by corona hysteria on Saturday as they turned out in DROVES for a special Sex Circus/Matinee collaborative event at brand...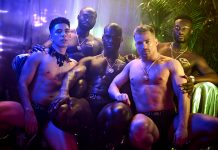 29/02/20: Look at these STUNNING pics of the STUNNING partygoers who were all at Circa The Club on Saturday night! For you newcomers to...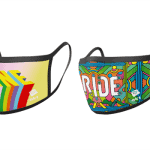 akt is a charity that supports lgbtq+ young people aged 16-25 in the uk who are facing or experiencing homelessness or living in a...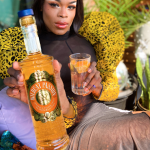 WILDCAT PASSION DELIVERS 500 FREE BOTTLES TO PINK NOISE PLEDGERS Wildcat Gin is giving away 500 bottles of its new flavour to people who donate...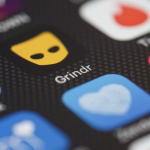 "A new study by cyber security specialists has found that police in countries where homosexuality is illegal are increasingly using LGBT+ dating apps to...
Advertorial: Saunabar Bournemouth for Sale Asking price 39k only (Flexible to negotiate) Licensed bar 11 years left on lease and renewable, landlord in direct contact and very flexible For more details please send...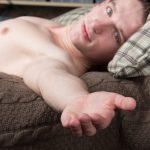 Is There Any Money Left In Sex Work? – let's talk about it! Article written by Stephen Hanscomb of LGBTplus When the coronavirus pandemic struck everyone...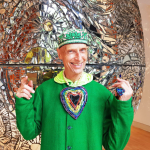 British sculptor and creator of the Alternative Miss World, Andrew Logan, has created a unique rainbow wearable art piece, in his signature style in...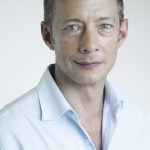 New online tool pinpoints HIV health inequalities in England to improve prevention and planning The rate of late HIV diagnosis, which is associated with a...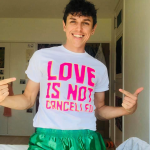 Throughout this lockdown period cabaret artists and entertainers have had to diversify in order to adapt to losing their stages and bookings overnight. Many...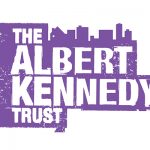 During this pandemic, AKT needs all the support they can get in order to continue with their essential work of helping young lgbtq+ young...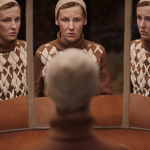 Following the recent impact of the Covid-19 pandemic on financial support for a charity that deals with one of the shocking consequences of lockdown...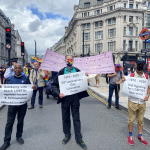 Twelve of the last surviving activists from the London Gay Liberation Front, 1970-74, some in their 70s and 80s, marched in London on Saturday...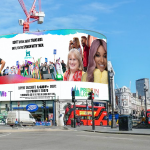 Pride in London 2020 takes over capital's iconic landmarks with virtual parade and messages of LGBT+ allyship Though the physical parade is postponed, Pride...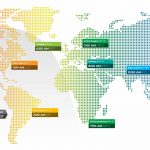 Global Pride is going to be the world's biggest ever LGBTI+ celebration. They're streaming 24 hours of content from Pride organisations, activists, civil society...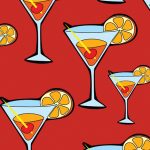 No DJs, no cabaret, table service, 1m plus social distancing, but at least they're opening. That's the latest news about the opening of LGBTQ+...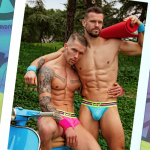 It´s Monday, you're in lockdown... you deserve a treat!! Location: Tenerife, Canary Islands Interview with Josué Tarí Madariaga Best and toughest part of being a model? The best...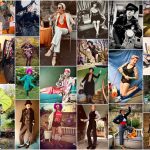 At QX we love an excuse to dress up. So it was no surprise that we'd show an interest in the latest internet sensation...
We've become desensitised to the fit male physique with Instagram being a jungle of thirst traps with every other picture being an Insta-gay posing...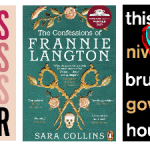 A visionary exploration of trans identity, a re-interpretation of the gothic novel and a graphic guide to LGBTQ+ cultural history all feature on the...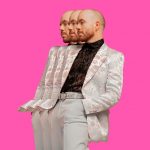 https://www.qxmagazine.com/area/gay-bars-in-london-open/ Pride and Joy! To coincide with what would've been Belfast Pride this weekend, LGBTQ+ artist Conleth Kane who is originally from Northern Ireland is releasing...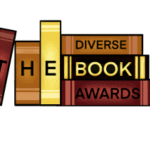 More than fifty submissions were received for the first ever Diverse Book Awards created by writing community The Author School (www.theauthorschool.com). Today, the longlist...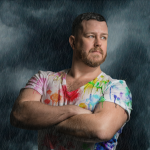 In the wake of Pride festivals and celebrations around the world being cancelled during Pride month, singer Paul Middleton lifts spirits with an all-new...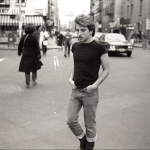 Barbican Art Gallery reopens Masculinities: Liberation through Photography, a major group exhibition that explores how masculinity is experienced, performed, coded and socially constructed as...
London Art Gallery declares "London Loves Dick" By Steve Dales A new show "London Loves Dick" at the Velorose Gallery in London throughout July considers censorship,...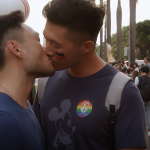 QE: Docs4Pride from Queer East Film Festival launches on 3 July with four free-to-stream documentaries shining a light on queer activism in East and...
As theatres across the country face unprecedented times, you can read about the impact the lockdown is having here and, to remind you of...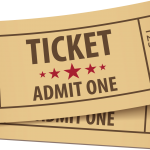 Given the number of LGBTQ+ people involved in the performing arts QX is lending the organisers of this open letter a platform in order...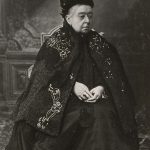 Homo Promos is London's oldest queer community theatre company. It was founded in 1988 in response to Section 28, which forbade local authorities from...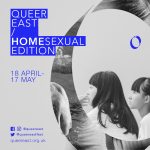 In response to the Coronavirus outbreak and indefinite closure of independent venues, Queer East launches a new charitable initiative to celebrate inspiring queer activism...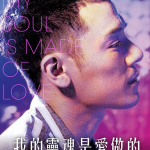 Perfectly timed to coincide with the biggest lockdown in modern history, Asia´s ´Gay Netflix´ Gagaoolala.com has just been launched and is about to go...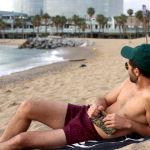 Peccadillo Pictures has just launched the Peccadillo Pictures Sofa Club with all the social interaction of a trip to the cinema! Following on from...
Activists Q & A and live performances from drag kings and queens Every Saturday in August, enjoy a night in to explore hidden LGBTQ stories,...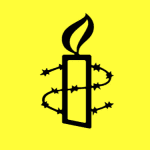 While Borris Johnson congratulates the homophobic president of Poland, Andrzej Duda, on his successful re-election, Amnesty International reminds us of the consequences for Poland's LGBTQ+...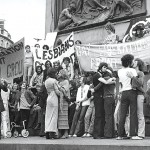 Search for: Former Gay Liberation Front activists speak out 50 years on Veterans of the London Gay Liberation Front, 1970-74, will march on 27 June to...
This year's 2020 Pride in London parade has been postponed due to the coronavirus pandemic. But veterans from the London Gay Liberation Front 1970-74,...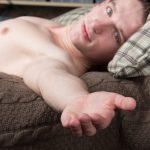 Is There Any Money Left In Sex Work? – let's talk about it! Article written by Stephen Hanscomb of LGBTplus When the coronavirus pandemic struck everyone...
This year's 2020 Pride in London parade has been postponed due to the coronavirus pandemic. But veterans from the London Gay Liberation Front 1970-74,...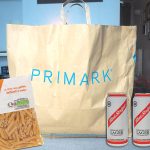 The QX guide to budget London living! Despite how much we all try and budget, all it takes is a few big nights out with...
Key West, Florida, the jewel of the Florida Keys archipelago, is a gay mecca. Its LGBTQ+ roots stretch back almost a century, with an...
Advertiser Content; Christmas Markets If you are missing those hot summer nights and see the prospect of winter as something to be endured, then slough...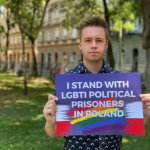 A Statement from Rémy Bonny, political scientist and LGBTQI activist from Belgium, on yesterday´s events in Warsaw, Poland, and a call upon the president...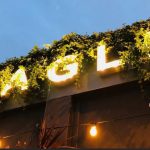 The Eagle came out of lockdown later than the other LGBTQ+ bars in the capital, and it was well worth the wait - what a...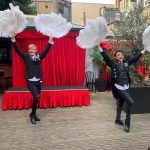 The Eagle has done a fantastic job transforming itself from a club to a lounge bar with a garden with a garden theatre. The...