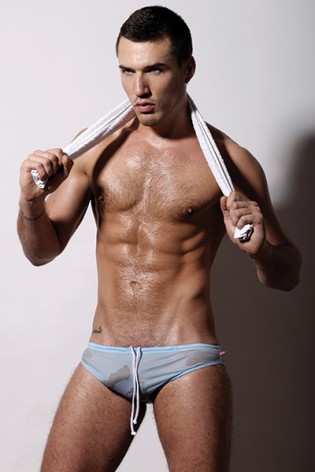 It's the weekend. You are out in a club… you get drunk… you're having jokes with your mates… and you meet a hot guy. In fact, a really hot guy. Like the one in the photo here.
One thing leads to another and it turns out you are both massive Britney fans. The next thing you know you are getting all 'Gimme More' on him and you're back at his place… with no condoms. You get naked, and one thing leads to another and you make the mistake of having unprotected sex.
You know you shouldn't do it, but you have now. How do you know what his HIV status is? You took a chance. He might of course be negative. But he might also be positive. Knowing your status could save your life.
GET TESTED!
G-A-Y Bar (30 Old Compton Street, Soho) will be hosting its annual testing service on World AIDS Day, Monday 1st December from midday-9pm.
Sexual health clinic 56 Dean Street will be on hand with all their expertise and you can receive your results in private and with the full support of the clinic's fully trained staff. G-A-Y will donate £10 to the Elton John AIDS Foundation for every person that tests.
• Plus, the G-A-Y Balloon Release Memorial at 10pm is an opportunity to remember anyone you've lost, not just to HIV/AIDS. Buy a bio-degradable balloon G-A-Y Bar reception and write the name of someone you would like to remember on it.