Are you like me? Always got an idea but wanting it to happen like yesterday, or ASAP? They say patience is a virtue and obviously over the years I've learned to curb my enthusiasm, but only to a point!
Anyway dears it's London Fashion Week, (13th-18th September) this week, so keep abreast of happenings in abundance over the next few days!
Here's a happening for you; emerging designer ADAM FROST is presenting his latest fashion collection "einangrað" SS19 SHOW & AFTER PARTY on Thursday 13th September at The Glory from 7:30pm. Goes on until midnight with DJs Jender Anomie & F*King from 8:30pm.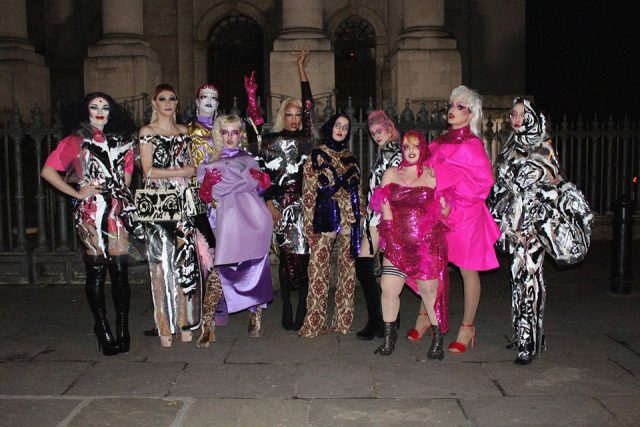 Then OMG! An art happening on Friday 14th, with George Henry Longly who unveils his sculpture at tip top restaurant Hoi Polloi, 100 Shoreditch High Street next to the Ace Hotel. The installation of the 'Dionysus', a huge marble table, is ready to view and quite something to behold! The launch party is from 9pm till 1am with DJs Cozette, Princess Julia and GHL (Anal House Meltdown)… come and join us!
In clubland, it's time for Homostash: the Inked Edition with special guest DJ Vesnu all the way from Slovakia at the Dalston Superstore on Friday 14th. At Homostash, facial hair is positively encouraged with actual tache giveaways and badges. Plus resident DJs Tafkanik, Fidel, Carly Foxx and Pavliné. Dancing qweens Lulu Love and Adrian Rybak plus visuals from tattoo artist Adam Curlykale created by Rodrigo Branco. On from 9pm till 4am.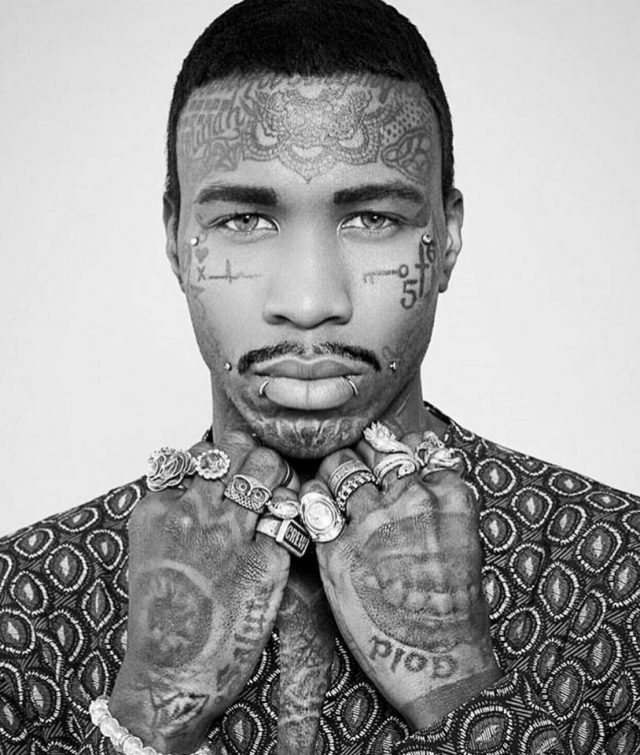 Over at the Eagle in Vauxhall, HOMO Vauxhall presents The September Issue is on from 9pm till 4am on Friday 14th. Expect an eclectic set of dance music with special guest DJ's and an extra special pole dance performance from Bimini.
Fancy a bit of a shop or need to top up your drag looks for the season? Then Fill A Bag Vintage Sale at Paper Dress Vintage on Saturday 15th is for you! For a mere £20 quid you can stuff a Paper Dress bag full of bits to see you through the next few months!
News has just come in letting us know it's time for A Man To Pet's Basic Boys on Saturday 15th at Dalston Superstore. A Man To Pet treats you to the basics from 9pm till 4am, with DJs Pet Piss, Gianni Vercetti, Trenton Chase and Nic Fischer.
Loyal fans of Daddy Issues who are back in town, you are in for a treat on Saturday 15th at Beach Blanket Babylon Shoreditch presenting their September Issues with an all star line up of DJs Freddie Dimanche, Borja Peña, Dom Topand Tamer Wilde. Hosted by Cain, Scott Humphreys and Virginia Wright with Sergi Sardo on the door. On from 10.30 till 3am.
Holestar fans get in line at Glory Lates, where Holestar performs LIVE! at The Glory on Saturday 15th September. They will be doing a full on sing-a-long and DJ session till from 10pm till 2am down below. Plus catch DJ hit machine James Andrew Telford for a discerning set in the bar on the ground floor!
Meanwhile down on Hackney Road, look in on Swede Nothings at The Queen Adelaide's basement from 10pm till 3am on Saturday 15th. Yes dancing queens, it's gone all Swedish, with an homage to the musical musings of Sweden…think lashings of Abba (of course!), Robyn, Cher going all Abba, a bit of The Knife, The Cardigans etc etc. DJs are birthday boy Tom Aspaul and Bjorn Vulvaeus.
Fancy a 12-hour day rave? Get into Papa Loko: Liberation with an exceptional DJ line up… VVerses, Othon, Wandson, Dopamina & TiGoX on Sunday 16th at Styx, Ashley Road in Tottenham Hale starting 10am. It's going to be amazing!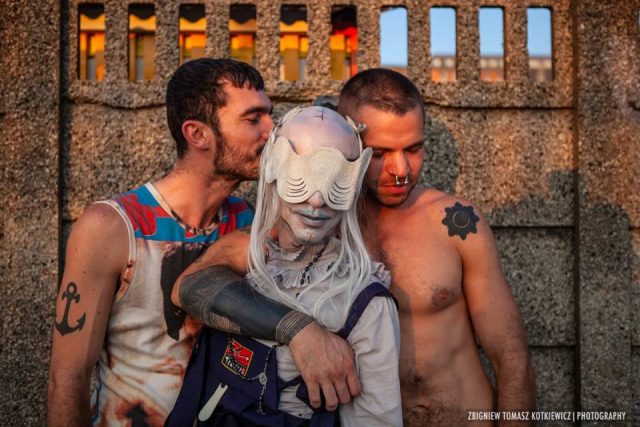 I'm back once again this weekend for Princess Julia Loves at The Glory from 7pm on Sunday 16th. My special guest this week is Fagulous, who continues to entertain us with a series of entertaining sketches!
Looking ahead to Saturday 22nd, a visit to SOS. That's Soul On Saturday and it's at the Eagle in Vauxhall every month! Hosted by the ever-fabulous ROY and with DJs Jeanie Dee and Terry T-Rex playing the best in Soul and Funk. Get down at 9pm, when it starts for the beginning of 'happy hour'.