Some people like to share their thoughts, write them down and communicate an ongoing narrative. Others like to reveal their comings and goings through actions. Whatever it is you're trying to say or do, we all like a lively debate. Or is it a bit of gossip you're after? So reveal all, and surprise us with either some revelations or a bit of scandal!
At The K-Factor on Thursday 21st February, cabaret star Rhys' Pieces takes to the small but perfectly formed Karaoke Hole stage to host the search for the next karaoke superstar! From 7pm till 2 am do your best because you could win £100! Free to get in.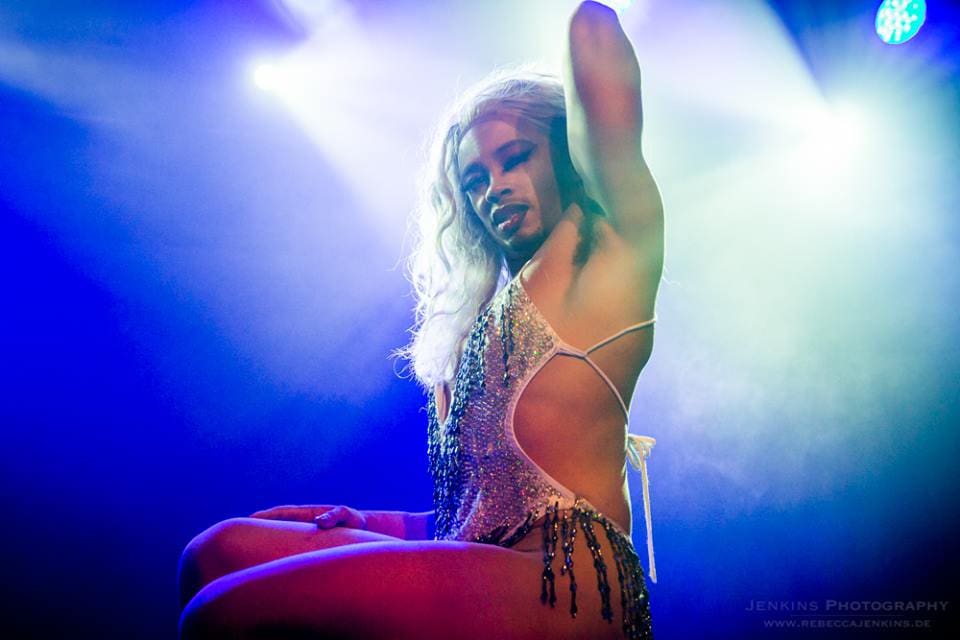 They've got all the gossip down at MEAT – The Glory Takeover on Friday 22nd February. Catch up with the actual MEAT boys DJing – that's Fannar and Adrian to you – plus a guest appearance from Frieda Slaves. And I'll be joining Jeffrey Hinton for a DJ session in The Glory basement from 10pm till 2 am.
Hosted by Grace Shush and Tom Taylor, Illustrated, a relatively new monthly night, is back. THICC London: Love Yourself Bash on Friday 22nd at Hangar near London Fields where from 10 till 3 am it's time to celebrate all things 'queer and curvy', yes, strut your stuff with confidence and assert body positivity with a show from Rougie and DJ's including TETE Bang.
Returning night and first-of-the-year, MegaLast is back with guest DJ's Akito + Ani Klang, Loraine James and Jlte on Friday 22nd at Dalston Superstore. Resident DJ's Ni-Ku and J. Aria set the scene for 'acidic euphoria!' all night long 9pm-3am.
Baby Lame is quite rightly ruling the alt-cabaret scene! The notorious monthly Shit Show! at The Glory continues to showcase our acclaimed and diverse performance artists… Mawaan Rizwan, Sheezus & the Sisters, Crystal Beth and Dave the Bear will be living large live on stage from 8 pm – 9:30pm on Saturday 23rd February!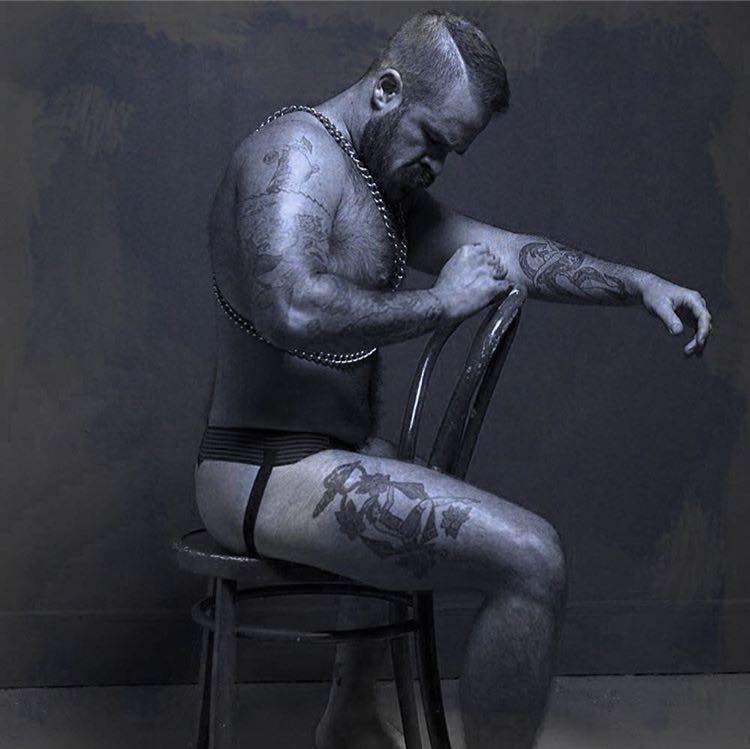 Over at the Eagle on Saturday 23rd Feb get on the soul train with SOS (Soul On Saturday) hosted by ROY INC who presents a night full of cool cuts with DJ's Terry T-Rex and Jeanie Crystal. Happy Hour from 9 pm – 10 pm so get in early for all the goss!
Back in East London, Luxe Sluts is a night of 100% pure pop with DJs Mike Kelly joining Neil Prince and Taylor Trash. Super host Karma works the floor and it all takes place at Tipsy (20 Stoke Newington Road) on Saturday 23rd February. 10pm till 3 am.
Those of you who like a right old rave up will love Kaos at Electrowerkz who present Shxcxchcxsh. They'll be providing a live soundscape of the dark and experimental realms of techno on Saturday 23rd Feb. DJ's NWTMNTC Triangular Shaped, Phin and Choronzon play the industrial techno beats Kaos is known for, at this iconic labyrinth of a club space down an alleyway in Islington from 11pm – 7am.
The home of the original drag brunch Dalston Superstore lays on a dining experience like no other with Rodent presents: Brunch 9 From Outer Space! on Saturday 23rd. Rodent will be performing from 12 midday till 4 pm with an out of this world eclectic show of 'death-ray showdowns, transdimensional trivia and prizes for the living dead'! To be continued on the 9th of March!
Then after all that keep the brunch banter going with A Brunch Affair on Sunday 24th February from midday till 4 pm at Dalston Superstore. Join drag superstar host Just May and DJ The Duchess of Pork who after some research have discovered that February is the month where infidelity is most rife! I mean who knew and does Just May care?! They'll be on hand with constructive self-help remedies and a few revealing anecdotes!
Last month I popped into to see collective Transmissions: Radical Trans Performers showcase a series of DIY trans-activist cabaret that represents all gender identities…the next one is on Wednesday 27th Feb at The Glory and not to be missed. The line up includes Romeo De La Cruz, Lucia Blake, Chiyo Gomes, The Crossy and Mandy The Mantis.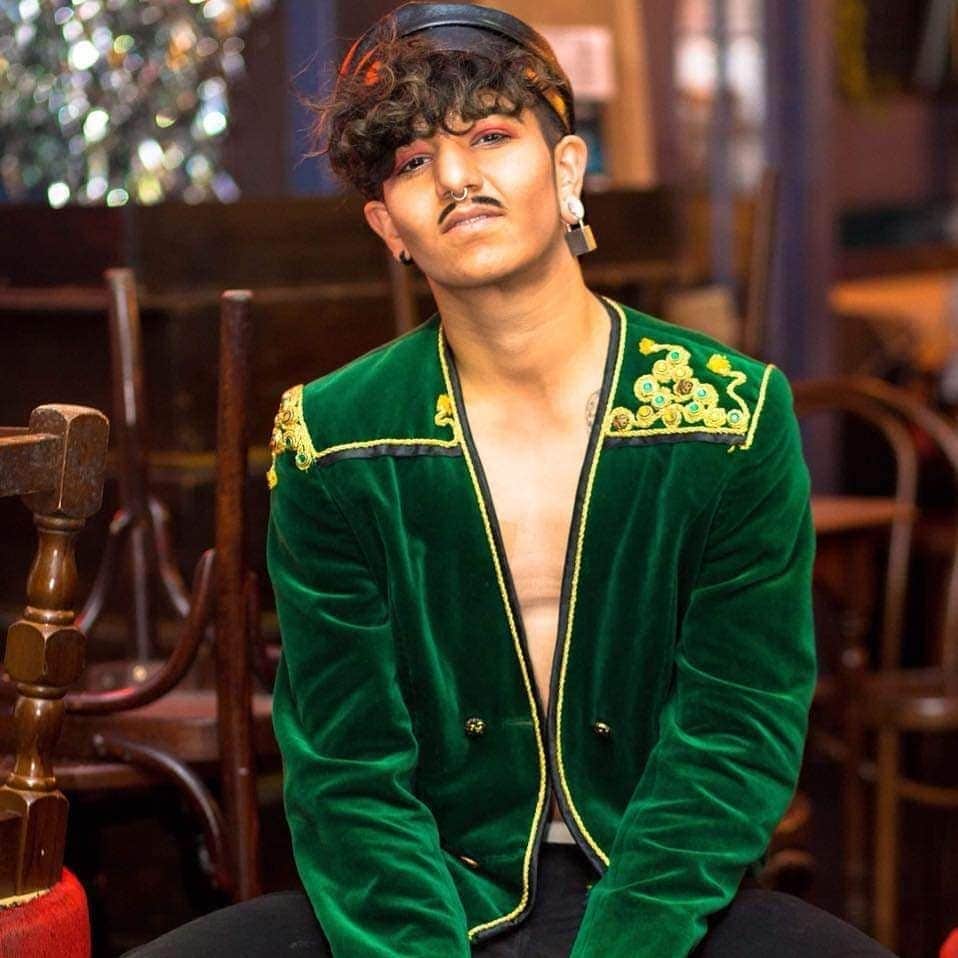 Continuing the world of Asian cabaret The Bitten Peach presents Eastern Legends at The Royal Vauxhall Tavern Wednesday 27th February. Honouring the lunar new year this Pan-Asian performance night introduces Evelyn Carnate, Lilly Snatchdragon, ShayShay, Mx Tzo, Aurora Starr and Twin & Tonic to the stage for a review show. Showtime at 8pm 'til 10.30.