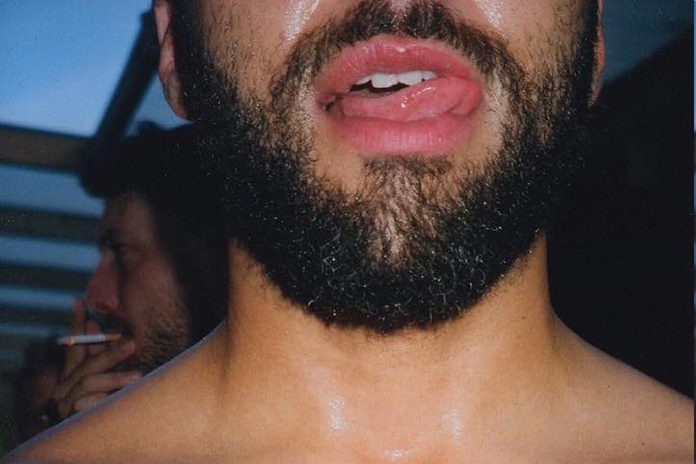 Discerning scene musings from the princess of East London
---
What are you waiting for? What is the highlight of your year? Are you looking forward to Drag Race UK? Or is the thought of the Eurovision sending you dolally? Are you saving up for a jaunt to a festival this year or are you looking forward to all the Prides?! It's all go isn't it!
The Clubland Chronicles is an exhibition of illustrative work from artist Mark Wigan who through decades of club life – namely the 80s and 90s – has documented the characters from various situations in clubland. Go and see his work on Thursday April 4th at 5th Base Gallery, 23 Heneage Street, E1, 6pm-9pm. Or pop in over the weekend. Show ends on Sunday 7th.
Oh do go on Thursday 4th April to SISSY – SCUM // Rebirth at VFD with Rodent, who is one of my favourite performance artists. From 8pm Rodent introduces more ultimate faves on our underground scene – Chiyo, Kevin Le Grand, The Nightbus and Lucia Blake. Goes on 'til midnight.
Friday night and City of Queens beckons at BJ's White Swan on the 5th April. A major event in aid of Cancer is a Drag. Expect an insightful night of film, drag, cabaret and music staring Barbs, Bimini, Camile Leon, Carmen Getit, Chai Latte and The Nightbus with a disco going on 'til 4am.
A new regular night METAL BOX is at The Star of Bethnal Green, at 359 Bethnal Green Road with the leg end Johny Slut DJing, along with Spatial Awareness. Free to get in, 10pm – 2am.
Coming up behind you this month is Clash Bash vs Creeps no.9 Pleatherdome at Dalston Superstore Friday 5th April. Hot night! And I'm not just saying that because I'm DJing there lol! Come in 'sexxxy creeps and fetish freaks'! DJs BRAT, Princess Julia, Jonathan Bestley upstairs. Basement action from DJs Melanin Monroe, Elliot and Ornography – 9pm until 3am.
Then BUM.P is back at Dalston Superstore on Saturday 6th. They're a lovely lot, and this month they're on the poppers & popcorn. Well BUM.P are having a film fest today and open DSS with an afternoon soireé of LGBTQ+ filmmakers and film screenings from Samuel Douek, Ashley Joiner, Joseph Wilson and Zoe Marden starting 4pm. Then from 9pm, DJ action starts with Dove, Jordss and Manara. Downstairs there's DJs Louie Banks and Mark-Ashley Dupé till 3am.
And the most major of parties Adonis is back for an April gathering on Saturday 6th at The Cause for a gay rave up! Join DJs Posumer, Gideon, Grace Sands, Thrilogy, and Shay Malt till 6am.
I'm back for Princess Julia Loves at The Glory 7th April with Kevin Le Grand
performing. It's on from 7pm till 11pm. And then on Monday 8th April at The Glory Jonny Woo Loves Eurovison from 7pm. OMG Jonny Woo is going to sing all the songs from this year's contest in the bar!