GaydarRadio is ten years young!…
From a tiny bedroom in Twickenham to the lofty heights of Gaydar Towers, it's come a long way… baby! Since its launch the likes of Lady Gaga, Jackie Collins, Taio Cruz, The Gossip, Calvin Harris, John Barrowman, Louis Spence, Tom Ford, Colin Firth, RuPaul, Kelly Rowland, Scissor Sisters and The Saturdays (pictured) have all graced GaydarRadio's airwaves. To celebrate its success, here's a very brief guide to ten years of cheeky chatter and musical madness…
2001
27th January: GaydarRadio broadcasts from a bedroom in Twickenham. Launched as a jukebox station – the studio is a single desktop PC, propped up by a copy of a gay travel directory. Kylie Minogue 'Spinning Around' is the first track.
November: Work begins on a new studio, built single-handedly by Quentin 'the pocket sized engineer' Nield.
2002
July: First outside broadcast from Hackney Marshes during London's Mardi Gras.
1st March: Joins SKY EPG radio channel line-up.
December: Moves to its new home – the basement of a house in Queens Road, Twickenham. The Studio is soundproofed with a patio door. First live show presented by Neil Sexton on-air every evening called 'Primetime'. GaydarRadio audience continues to grow. The 'Coming Out' story is born where listeners write to the presenter to reveal their coming out story – the spot is still one of the stations most popular segments in 2011.
2003
February: Alison Goldfrapp visits to celebrate GaydarRadio's 2nd birthday.
15th May: London wakes up to GaydarRadio after the station joins the London 3 Multiplex
2004
GaydarRadio joins the Sussex Coast Transmitter and Brighton wakes up to GaydarRadio (February), then goes global, broadcasting through SKYPE – from Sydney Mardi Gras (March) and Disney's Gay Days in Florida (May).
189,000 listeners tune in each week (IPSOS).
2005
May: GaydarRadio moves to its current home in Queens House, renamed 'Gaydar Towers' by the listeners.
June: Record weekly UK listening figures to 200,045 up 16% (RAJAR). Monthly reach rises by 13% to 361,727 (IPSOS).
July: Robin Crowley joins as Programme Manager
August: GaydarRadio hits the road, broadcasting LIVE from Pride events across the country.
October: The station's music policy radically shifts from camp classics to dance floor fillers and remixes.
2006
April: GaydarRadio's LIVE Breakfast Show launches with Neil Sexton and Jason Rosam – the show introduces nationwide Gay News every weekday morning. Live programming across the day is introduced.
July: Year–on-year weekly reach up 12% to 224,957 listeners. Monthly reach up 16% to 421,102 listeners.
October: GaydarRadio wins BT Digital Radio Awards – Station of the Year.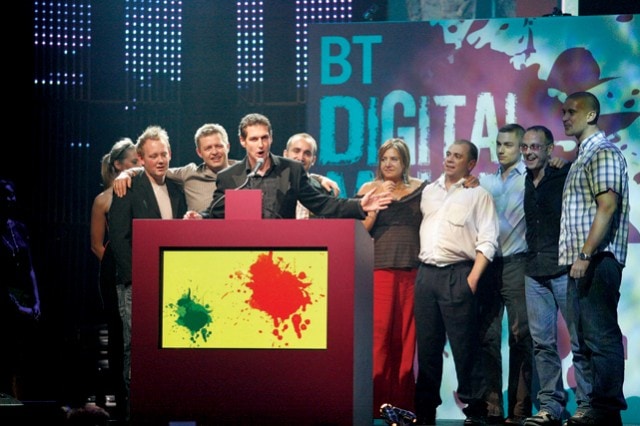 2007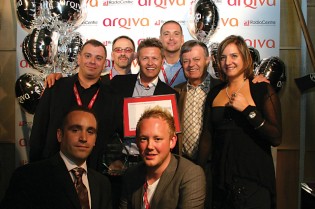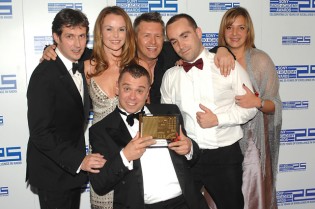 May: Takes home 'Digital Radio Station of the Year' at the Sony Radio Awards.
July: GaydarRadio wins 'Digital Station of the Year' at the Arqiva Awards.
July: 340,000 listeners across the week. 531,000 listeners across the month
September: GaydarRadio Jukebox launches – DRM free download site of white labels and hard to find remixes.
October: Neil Sexton is joined by Debbie Ryan, GaydarRadio Breakfast's new presenter.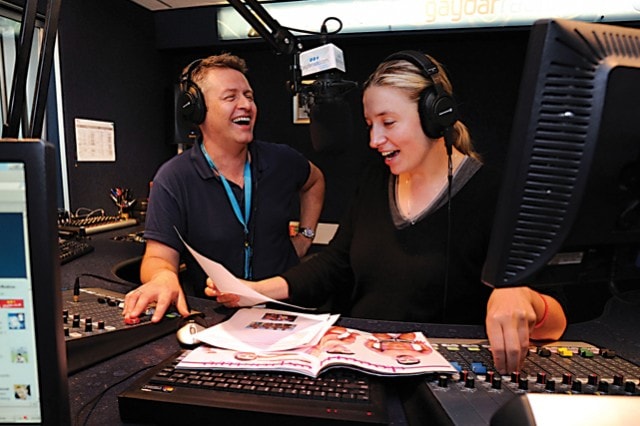 2008
July: GaydarRadio wins 'Digital Station of the Year' from Arqiva for the second year in a row.
2009
September: GaydarRadio plays to over 100,000 at a packed Soho Pride in London.
2010
March: GaydarRadio App launches and is downloaded over 110,000 times.
May: Nominated 'Digital Radio Station of the Year' by Arqiva
August: listening figures hit 488,470 across the week. 750,375 across the month.
2011
January: GaydarRadio Heroes launches. Elton John and David Furnish tell GaydarRadio that the fight continues against HIV, AIDS and equality around the world. Stephen Fry tells GaydarRadio that Elton John is his Hero.
February: Jonathan Ross outs his daughter LIVE on GaydarRadio's Breakfast show with Neil and Debbie.
March: Kylie Minogue talks to Andrei Harmsworth and thanks her gay fans for supporting her throughout her pop career.
October: GaydarRadio celebrates ten years of broadcasting and launches its sleek new entertainment GaydarRadio.com web site.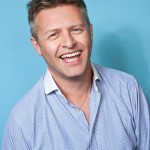 NEIL SEXTON
presenter of Breakfast – Weekdays from 6am
"I remember playing a Justin Timberlake track and saying how much I fancied him. I would never have dreamed of doing that on a previous station… It was such a liberating feeling. I think that's what makes GaydarRadio relevant; an expression of our diversity and a celebration of our lives."
ROBIN CROWLEY
Producer
"I have to mention listening to Debbie Ryan on the Breakfast Show sharing her experience of suckling milk from a cow. Just thinking about it makes me smile, as it did our listeners!"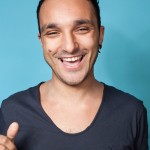 TONY ENGLISH
CLUBNATION – Saturday's from 6pm
"One of my fondest memories of GaydarRadio was when I was DJ'ing in Miami and relaxing on South Beach before a gig, and there was a full on party on beach to the sounds of CLUBNATION from the GaydarRadio app plugged into a huge stereo! Loved it."