Lee Dalloway attends the Stonewall gay hustings and watches the four main contenders discuss, debate, make promises and give the LGBT community a sycophantic rim-job like no other….
The thought of getting up at 8am on a Saturday morning to listen to four politicians tell you how wonderful they are and how much they care about you – the taxpayer – could easily fill one with dread. But then the thought of thousands of apathetic Londoners not even bothering to register to vote or be aware of who's got their hands on the levers of power fills me with even more dread. So, up she rises.
It was by pure coincidence that I plonked myself down next to Ken Livingstone on the Bakerloo line (He uses the tube, he's 'one of us', you see). And thank Goddess for him; not only did I think I was late, but I wasn't sure of the way. Now I was assured of getting in and going to the right place. Result!
Ken and I chatted for a while; he's a nice enough bloke who genuinely knows his gay history and firmly believes in equality. Please don't think this is going to sway my coverage unfairly in his favour. Boris could give me a lift to the conference on the back of one of his Barclays bikes and I'd still treat him with the cautious suspicion that all people who want to be in charge of running society deserve.
So, it all kicks off alarmingly punctual for a gay event (delayed starts are known as 'being on drag time' on the scene) and all the mayoral contenders are in good spirits. Brian Paddick gets a warm and fuzzy reception when commenting how proud he would be to be our gay mayor.
To the informed homosexuals that populate this room, it's obvious someone who leans to a same sex persuasion already a subconscious upper hand, unless Boris or Ken are planning a shock revelation of a teenagehood spent romping across Hampstead Heath gagging for a bit of cock (no such disclosure ever came BTW). Ken, Boris and Jenny all raised laughs with their stories of gay history, walking in the Pride London parade and garlic breath respectively.
On to the candidates manifestos, and whilst Paddick is obviously passionate about fighting crime, due to his former role in the police force, and making the streets safer for the LGBT community, he doesn't come across as focused or resolute on some other issues. Having a Mayor of one of the most powerful cities in the world that doesn't appear to have a firm stance on points which matter to the electorate could easily put off the more serious voters.
Although his points of working with the Muslim community in East London to tackle homophobia, weeding out institutionalised homophobia within the police and having the Stonewall anti-bullying programme rolled out across ALL schools are some issues that directly affect the LGBT community right now and are put across with more passion and knowledge than the other three candidates here. He's an intelligent man who obviously cares about the city he lives in, but a somewhat muddled stance on non-LGBT policies may not inspire the confidence needed to stick an 'X' next to his name.
Ken Livingstone next; an old pro at these things who delivers probably the slickest and most humorous performance of the four. He's long believed in equality and has been supportive of the LGBT community at a time when many politicians from both the red and blue camps were severely in need of either an equal opportunity lesson or a cock up their closeted arses. He starts banging his tube fare reduction drum again (hashtag micro politics) and even has some kind words to say about the Tory party and the fact we have a Conservative leader who fully supports gay marriage, something all of us should remember never to take for granted.
He wants to restore funding in many of the areas where Boris has made dramatic cuts (including re-instating Soho Pride, to huge cheers from the seemingly always party-loving contingent of gay men). Although one audience member asks, quite rightly, where the money for this will come from, Ken points out that when it comes to public transport, TFL has a huge operating surplus, and those savings must be redirected to commuters.
Ken also benefits from arguably the most 'man of the people' persona in comparison to the other candidates (he's a dyed-in-the-wool Londoner, no other candidate knows more about this city) and is keen to generate fairer attitudes and treatment of the Muslim community, whilst building tolerance and fairness across the board.
Boris Johnson next, and whilst he seems to believe he's much better in putting his thoughts across in writing than he is in speech (I can relate), he's actually selling himself short, because when he gets it right his wit and humour can blow the competition out of the water. Also, his column for the Telegraph is often a steaming pile of right wing cack (Know yourself, Boris!) The biggest positive for him is, quite simply, that he hasn't made a major fuck-up during his time as mayor.
The others just don't have any real negative activity to call him up on. He also believes in equality for all and uniting Londoners as one, most recently demonstrated by vetoing a dangerous, hate-filled advert that encouraged people to 'convert' their sexuality if they so wished, by mocking the famous Stonewall 'Some People Are Gay, Get Over It' promotion. Mr Johnson rightly saw that the main reason people would be ashamed of their homosexuality and/or wish to convert to a heterosexuality is largely due to the kind of people who place adverts such as this.
"All the contenders are strong but play it rather safe, rarely veering from slightly left or right of centre on most issues."
The chief problems concerning Mr Johnson is he's not as cute and charming as he thinks he is, and is also saddled with that Tory/Eton fat face full of money (See Cameron, Osborne), which is anathema to most people who haven't been brought up so privileged. Especially when he's barking about spending cuts and fiscal responsibility – something he's probably rarely had to deal with on a personal budget level. Chief Executive of Stonewall Ben Summerskill brings him up on the fact that in his 152-page manifesto, there is not one mention of issues supporting or that directly affect the LGBT community.
Some could argue that we're at a point in London where we shouldn't need to be singled out for special treatment, but in a document that makes specific references to every ethnic minority, religion and even pets, it does seem like an oversight. He also made one of his infamous 'gaffes' when commenting that he wouldn't enter the Greater London Authority into Stonewall's Employer Index (the list of Britain's most gay-friendly workplaces) as it costs £2,000. When Ben Summerskill pointed out it was free, he vowed to re-enter the GLA if re-elected. Money, money, money eh, Boris? I hope it keeps you warm at night…
On to Jenny Jones the Green party candidate, and she was undoubtadely the best at cutting through the usual political bullshit, peppering her statements with some delightful wit, whilst taking a sly dig at the macho posturing of some of the other candidates. Most notably calling Boris's new Routemaster buses an "ego project" and reminding the others that this isn't a 'boy's club' anymore.
The main crux of her argument was making London more affordable for real Londoners, the people like you and I who don't have private cars to ferry them around the city and are feeling the squeeze in everyday life. Making the gap between the rich and the poor smaller may seem like a pipe dream right now, but her arguments for it and how to do it are most convincing.
One of Ms Jones downfalls could actually be her honesty, admitting that Peter Tatchell would probably be better in answering some of the questions from an LGBT audience than she would. There was also contradictory statements on her parties hate crime policies, and asking Boris Johnson to look up her health policies while she talks doesn't exactly cause an undecided voter to think that this is the woman for London either. However, she did put across her case very well that, whilst it's obviously a big concern, the Greens do have many more policies than just the environment and her desire to genuinely make our current system fairer did strike a chord with this audience.
In conclusion, all the contenders are strong but play it rather safe, rarely veering from slightly left or right of centre on most issues. Not that I'm advocating him either way, but there are no real rebels or ball busters like George Galloway vying for our votes here, and that's often what's needed in times of hardship and severe disillusionment in mainstream politics.
The election is on Thursday 3rd May, and if you haven't registered to vote yet, you have to do so by Wednesday 25th April. You may not care, you may be of the opinion that the Mayor is largely just a figurehead for the city with less power than is actually attributed to them, but in some way, this election will affect your daily life. And if you don't vote, you really have no cause to complain once your council tax or tube fares go up – or whether or not you'll have the opportunity to dance down Old Compton Street for Soho Pride next summer.
THE MANIFESTOS
• Brian Paddick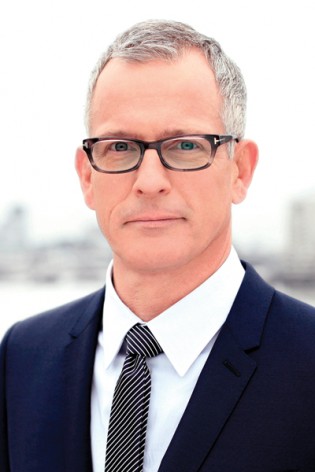 Safer Streets – Nurture and develop that post-riot clean up spirit.
Police – End racist stop and search, cut institutionalized homophobia/racism in police.
Housing – Setting up a new London Housing Company to match public land with private investment.
One hour bus ticket – Hop on/hop off for one single fare
Earlybird fares – Discounts for people who travel before 7:30am, helping some of the more hard-pressed workers.
• Ken Livingstone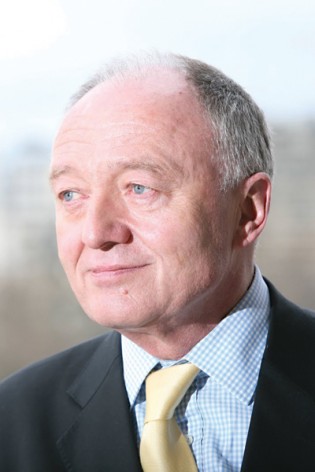 Fares – Cut fares by 7% and freeze them throughout 2013.
Police – To reverse Boris Johnson's 1,700 police officer cuts.
Housing – Establish a non-profit making lettings agency, which, by cutting out Estate Agents' profit, will help reduce rents and provide secure tenancies.
Bills – Plans to enable London households to save over £150 a year on energy bills through taking up money from energy companies for better insulation
• Boris Johnson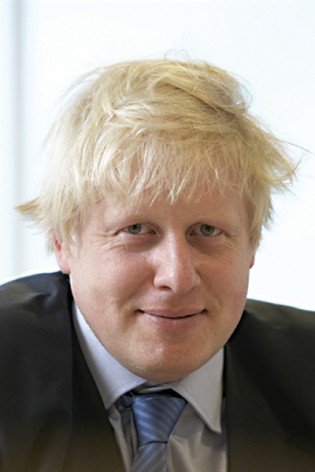 Cutting waste at City Hall – Freeing up £3.5 billion for services.
Council Tax – Putting £445 back in your pocket by freezing the Mayoral share of council tax.
Police – 1,000 more police officers on the beat.
Environment – Planting 20,000 street trees.
Transport – Reducing tube delays 30% by 2015.
Olympic Legacy – 11,000 new homes, 10,000 new jobs.
• Jenny Jones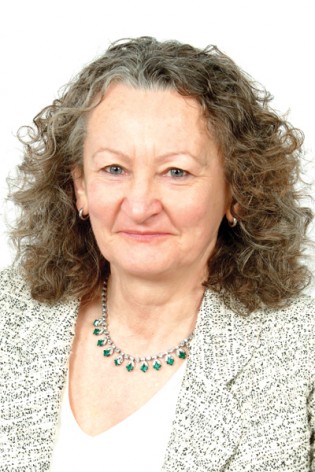 Transport – Cut public Transport fares and reduce traffic
Environment – A network of green spaces to give everyone access to nature, plant more trees, generate clean energy from food waste.
Housing – Build genuinely affordable housing and refurbish a million homes to cut energy bills.
Rich/poor divide – Offer jobs or apprenticeships to all young, unemployed Londoners.
Police – More officers on the beat, less unnecessary surveillance.