This weekend, G-A-Y welcomes some of London's biggest theatre stars to the stage, fresh from their performance at Trafalgar Square's West End Live showcase. QX speaks to Priscilla's Oliver Thornton and West End legend Bonnie Langford…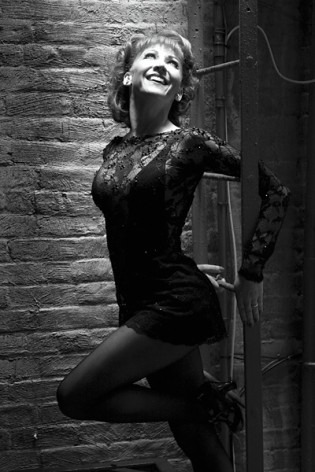 Lee Dalloway: Stage, screen, singing, dancing – you're pretty much a legend! If you could pick just one of your many roles that was the most fun to work on, which one would it be and why? 
Bonnie Langford: I have to have at least two! The Lady of the Lake in Spamalot is such a blast. She's quite bonkers, vocally challenging as well and the cast, crew and musicians are probably the most talented and delightful group of people I know. Second one is Roxie in Chicago as she's a bad girl, funny, vulnerable, sassy and has taken me across to the States, Broadway and London, too.
Have you ever been to or performed at G-A-Y before? You're in for such a good laugh!
No, I've never even been to G-A-Y, but it's legendary and I'm very excited.
How will you be entertaining us on the night at G-A-Y?
You'll have to come and see! It's just a really short set that is West End/Broadway diva-ish to celebrate the wonders of live theatre!
Live theatre can surely be rather intense; would you tell us about your favourite, funniest or most embarrassing moment whilst performing on stage?
Too many to mention, but if I start at the beginning with Gone With The Wind at Drury Lane, there's a famous quote from Noel Coward that refers to me… and the horse.
Which was tougher, roaming around strange new worlds with The Doctor or the intense training of Dancing on Ice?
It depends what you mean by tougher …………they were both galactic.
And to finish, here's a few camp, quick-fire questions: Madonna or Kylie?
Probably Kylie.
Coffee or cocktail?
Coffee.
Chicago or Cabaret?
Chicago.
Looks or personality?
Personality!
Fast food or healthy living?
Healthy living with lots of chocolate.
David Cameron or Ed Milliband?
Oh, neither, please!
Broadway or West End?
Both.
• Oliver Thornton, Adam (Felicia) from Priscilla Queen Of The Desert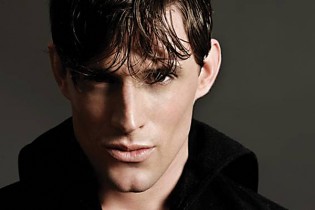 "After the energy and commitment it took to play Felicia in Priscilla Queen of the Desert for three years, I am currently enjoying a break and working towards becoming a bi-continental actor, working between London and New York.
"I am thrilled that I'll be back on stage celebrating London's West End theatre on the evening of the West End Live Show in Trafalgar Square. As I have always received such love and support from both Jeremy and all the party-goers at G-A-Y throughout my run in Priscilla, how could I fail to sing something from the show that added a little glitter to the West End during it's three wonderful years at the Palace Theatre!"
• West End Live
Saturday 23rd and Sunday 24th June
www.westendlive.co.uk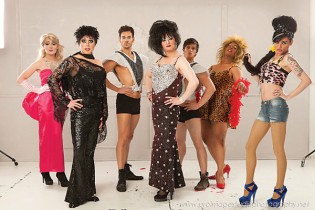 Don't miss out on a weekend of amazing live free theatre in Trafalgar Square as the West End's greatest productions showcase their biggest stars.
And be sure to catch an exciting preview of Drag Divas at West End Live on Saturday 23rd at 5pm. Drag Divas is the exciting new show coming to the Arts Theatre in August, featuring Chris Dennis as Liza Minnelli, Tanya Hyde as Lady Gaga, Baga Chipz as Amy Winehouse, the hilarious Mrs. Moore as compere, plus many more.
• Bonnie Langford and Oliver Thornton will be joined by Louise Dearman, star of Evita and Wicked, on stage at G-A-Y (Heaven, Villiers Street, WC2N 6NG) on Saturday 23rd June, 10.30pm-5am.