OMG London Gay Pride is upon us and it's all go this weekend! Absolutely heaving dears! Let's begin our weekend roundup on Thursday 5th July and see what's going on…
I'm a huge fan of singer/songwriter Meggie Brown (I even made an appearance in her latest video) and she's doing a little gig with her record label Hate Hate Hate Records over at Lion Coffee + Records, 118 Lower Clapton Road from 7pm to 11.30pm.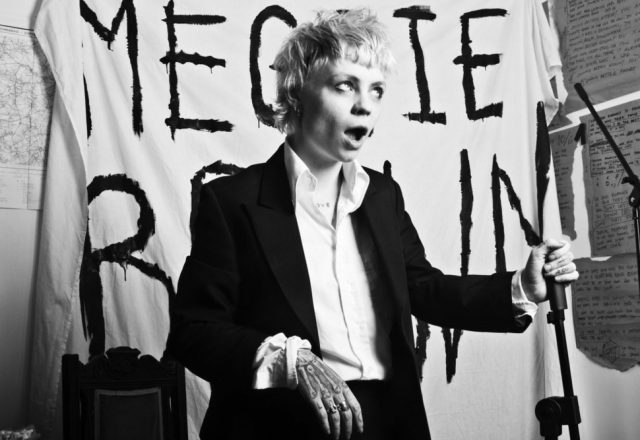 Over at The Cock Tavern on Kennington Road, they've got a new Thursday starting up called Dance This Mess Around with DJ Heidi Heelz. It's a new monthly queer night, on every first Thursday of the month from 8pm till 12 midnight.
Then there's Queer Karaoke Speed Dating: Pride Special over at The Karaoke Hole, 95 Kingsland Road with Just May and ShayShay. Oh these two are such a hoot aren't they! 8.30pm till 10.30pm!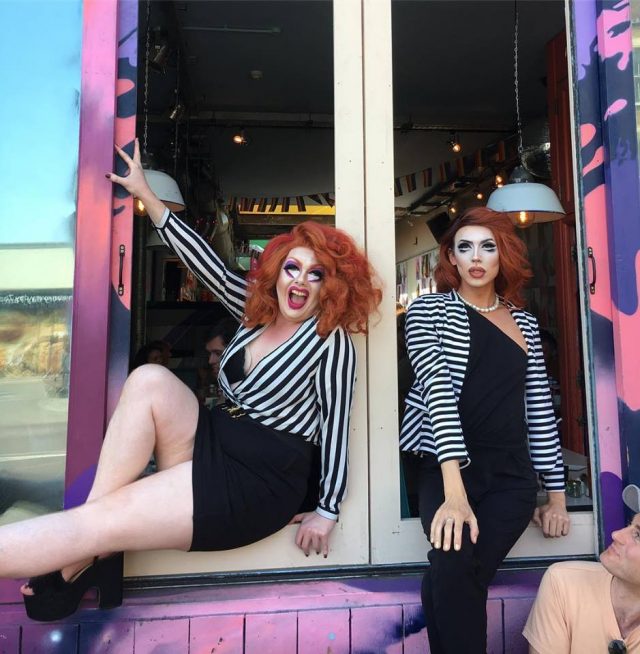 Pre-Pride party this Friday 6th…Handsome Pride Eve Bash at Dalston Superstore with DJs Hifi Sean and Martyn Fitzgerald upstairs having a moment. Basement DJs Kat Richmond and Terry Farley will be whipping up a frenzy of house muzak classics too! 9pm till 3am.
On Saturday 7th July, get your marching heels on and yaaaaas The Glory have a float this year! And over at The Glory, they celebrate with a Pride do-dah, Sodom & Begorrah which is a 'big gay Irish Pride party!' with superstars Annie Pics and Xnthony taking over two floors of cabaret, DJs and massive lols! Catch the Culchie Cabaret show from 8pm in the basement. Catch DJs Dance Armstrong and Cozette and drag shows from Frieda Slaves and Crystal Lubrikunt plus Scarleh O'Hara, Lexy Texas and Pinky Bits doling out the shots till 3am!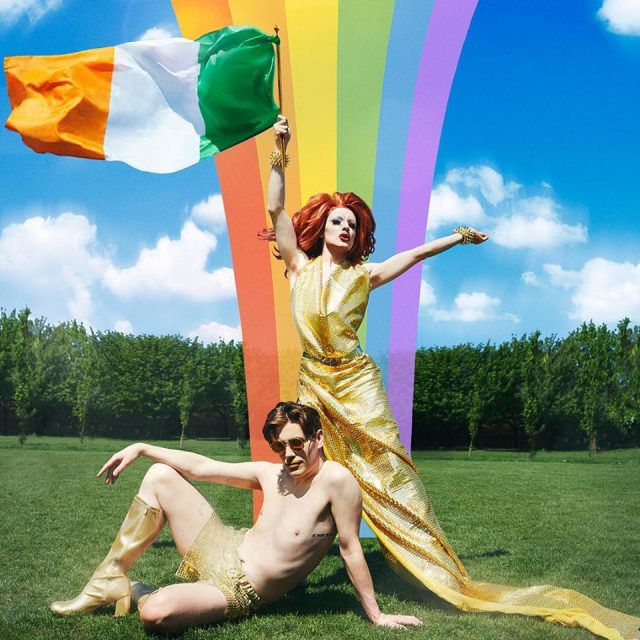 Naff Drag is back at the Hackney Showroom with radical performer Scottee's London Pride party 'dedicated to the outcasts of homonormativity'. Two rooms of shows including The Lipsinkers, Unskinny Bop. Room 2 curated by Knickerbocker with DJs Alex Lawless and Aaron Zimba plus some hula hoop action from Symoné, on from 9pm till 3am.
Then there's Little Gay Brother x Pride in London at O'Meara, 6 Omeara Street from 9pm till 5am. Total full-out fun with Little Gay Brother performances and DJs Dungeon Meat, Maze & Masters, Oli Keens, Fannar and James Philips!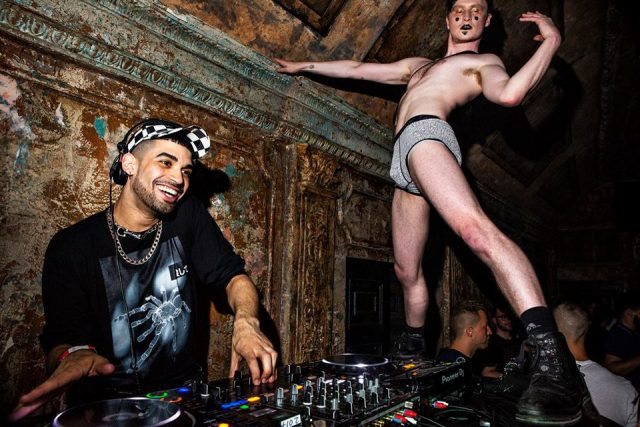 Cult night Batty Bass celebrates Pride with a get together at The Yard, Unit 2a Queens Yard in Hackney Wick, 10pm till 3am. Hannah Holland is joined by DJs from NYC The Carry Nation and local star Josh Caffe for this warehouse rave up!
Homodrop is on at the Dalston Superstore on pride night too, from 9pm with load of DJs till 4am… Kasra (NTS), Earthboogie, Cheriii, Marie Malarie, UltraDisko and Nic Fischer!
Over in South London, I'll be joining AHMD (Anal House Meltdown) for a major Pride party at Bloc South till 6am. Join DJs Lauren Flax Jeffrey Hinton, Proscenium, GHL Please, Prem Deep, hosts Roxy Lee, Kevin Brennan and Jenkin Van Zyl at this notorious club night for everyone!
I've heard a few people go on about this one. Papa Loko is on Sunday 8th July from 10am till 10pm at 5 Ashley Road N17 for its summer 12-hour party blast. Its theme is 'selfless' and there's some mindful thinking going on, aiming to connect through partying a sense of 'connected selflessness' – love that! DJ's will be Papa Loko's founder Othon joined by guest star from Paris, Remcord, Wandson Maxx, Tom & Jarrod and TiGoX plus a special performance from Dahc Dermur VIII!
Our faves Horse Meat Disco celebrate Pride on Sunday 8th at its spiritual home the Eagle, with special guests The Carry Nation joining resident Luke Howard…it's gonna be amazing! On till 3am!
The one I've been on tenderhooks for. Yes, it's the Lipsync 1000 Grand Final at The Grand, over in Clapham on Wednesday 11th July. Jonny Woo presents a drag contest like no other, with over twenty exceptional drag finalists taking part. This major talent showcase is so beyond so get in early, doors 6:30pm and don't miss a thing, because the judges this year include TV star Grace Dent and Ireland's finest Panti Bliss!