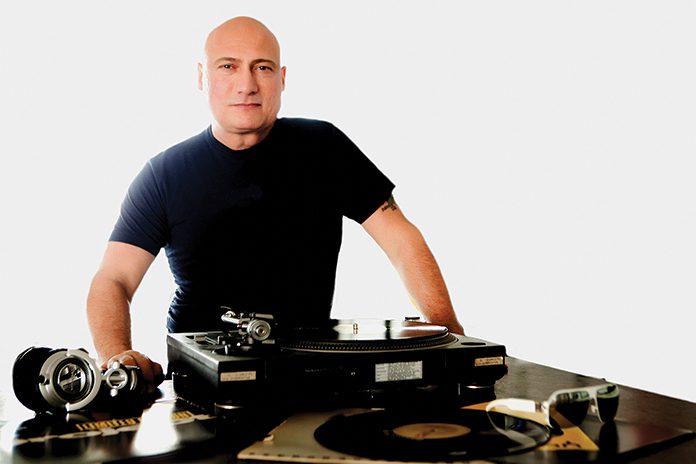 The superstar DJ talks the evolution of sound
---
Danny Tenaglia is a legend.
That word is overused, especially in music journalism, but here there's nothing more pertinent, because he really IS a legend. A solid platinum, beat-infused, living legend.
A Grammy-nominated DJ powerhouse, he's adored across all spectrums of house, dance and techno, and he's brought his trademark at times haunting, at times euphoric sound to clubs, festivals and exposés around the world.
Now he's touching down at Egg London for queer clubkid extravaganza WUT? Club & Gold Diggers. We had a morning coffee with him and chatted about his life and career, and what he thinks about the industry, the people, and what makes "a sound".
---
Morning Danny! How are you?
Pretty good. Having my morning coffee.
Is that your morning routine?
Yeah. That and waking up to check whether Trump's been impeached yet.
I've heard a lot about your Miami Winter Conferences…tell me about that.
Well, in the year 2000, Space opened there. It was an all-day all-night club, and there were just no limits. There was a year Yoko Ono performed live from the booth…
Has that been the moment in your career that's stuck with you the most?
No, I don't think so. Yoko Ono's a legendary person of course…it was a great surprise and an abstract attraction. Unexpected. But the route of the party was about the music, and I can't say that Yoko Ono and her influence made a big difference to our party musically.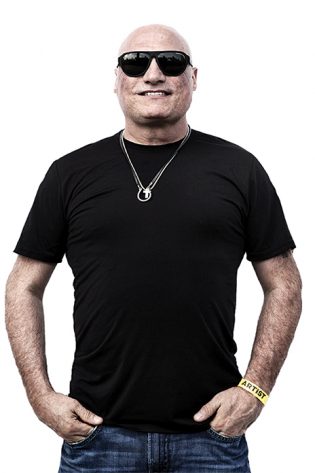 I heard about the year 2000 in particular…that that was a pivotal year for you.
Maybe because it was the millennium. Things got more hyped. It was the year Space opened, but I'm not sure how pivotal that was for anyone's career. I think it was a lot to with British magazines actually. DJ, Music Week…Billboard over in the US as well. I moved to Miami in 1985, and stayed for five years. And within those five years, was when the Winter Music Conference started. I was already someone people knew of, because every year during the Conference, I'd be playing at parties. So people started to write about me, and back then we had showcases at our parties. It wasn't like the raves we have today…and like, now we have DJs in every diner round the corner.
What do you think of that? Is it a good thing?
I think it's a bit much. I'm all for everybody getting their due attention, but it's become a bit of a circus.
And what about Spotify and streaming services?
Well you go to Vegas now, and see billboards that say Tiesto and Hard World and Steve Aoki, and people gather and pay thousands of dollars to hear a DJ drop these beats. When people probably feel like there's much more god given talent that's not being witnessed by tonnes of punters and club-goers. The ticket sales are probably swayed towards that.
Do you think music nowadays is overproduced? What do you think of modern music?
The kind of music they play on the radio…it sounds washed up and like it's from a TV show. Simon Cowell, The Voice. Everything is so formulaic. People like Drake, Kanye West, Ariana Grande…that's minimal on another level. It's not the kind of minimal created in Germany by Chain Reaction. It's minimal in that it has so little to it.
You're known for specializing in the good kind of minimal…
I think I embraced minimal around 1995/1996 when I started working at Twylo. Even though it wasn't something I could heavily play. It was an after-hours, high energy dance club. People were coming from other clubs, to come to the afterhours club. So I couldn't play dark minimal music. But it was a way to start my nights and close my nights. I'd break it down, segue and rebuild…I'm an old-school dramatic DJ, who likes to take people on that journey.
How do you think dance/techno has changed since the 90s?
There are so many people who have come up and taken it to the next level. To me, it's as if techno got funky. And that's what I love about it. Because as much as I love techno, my roots are soulful. I got into playing techno by buying fast German techno records, but playing them much slower, to make them sound more house-y. For years now, the tempo's dropped to way under 130 [BPM], when it used to be like 144. I love that there's a funky techno sound around now. It came around to the perfect place for me to be happy with it.
Why do you think these things happen, Danny? Why and how does sound change?
There are a lot of elements. A lot of people who love dance music, they weren't just born loving that music. Dance music became a global appreciation of house music, the vocals, the defected style. And as it was turning from resident DJs to indoors raves with different DJs on the bill…the clubs, the promoters and the festivals were embracing it and bringing it all together. We all got to know one another and started collaborating. The respect was always there for each other. It just somehow came around to a happy medium.
It must still be a bit competitive though.
I feel bad actually. Because technical developments have made it so simple for anyone to become a DJ. You don't really need to rehearse or practise the way we used to. That's what used to bring people together. There was a real art and craft to putting a record on a turntable, and knowing exactly when to let it go.
I guess so many things that used to be honed, intricate crafts have now been decimated by technology…
Yeah! Exactly…it's similar to my description earlier of DJs on billboards in Vegas getting 10 million dollar contracts, compared to people who have studied all their lives…music theory and so on. And they've been brushed aside.
On that happy note…let's move onto your London show. What can we expect from it?
It'll be my fourth or maybe fifth time at Egg. Something I've always loved about London is, it seems like British punters are able to go to a club and hear somebody as deep as Louis Vega, and then come back the next night for Laurent Garnier. They're always open and receptive. So I want to take the crowd on a journey…make them feel something they'll remember when they go home.
Gold Diggers Vs WUT Club presents… Danny Tenaglia: A Night Of House & Disco on Saturday September 22nd at Egg LDN. All info at www.egglondon.co.uk