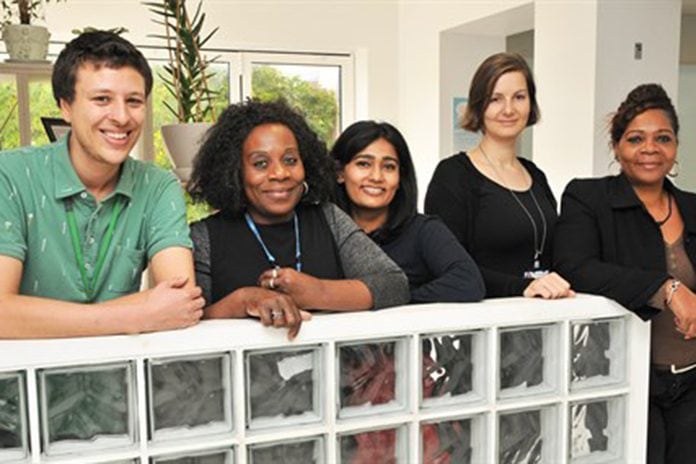 We hear from HIV care nurse Mike Spall-Hancy
---
Despite the struggle against increasing government cuts to services, London's sexual health clinics still provide some of the best and most efficient HIV care and prevention in the world.
With the game-changing evolution of PrEP and advances in treatment medications, the ways we see HIV and deal with it have changed.
We spoke to HIV care nurse Mike Spall-Hancy, from Homerton Hospital's Jonathan Mann Clinic, to get an idea of what HIV Testing Week means in 2018, and the issues we need to focus on.
---
This testing week, what do clinics and sexual health experts want people to remember?
National HIV testing week runs this year from Saturday 17th November. We want everyone to remember that sexual health services in the UK are aiming to be accessible, confidential and non-judgmental. We want you to be able to feel comfortable to discuss any concerns you have regarding your sexual health, and access appropriate testing at regular intervals. Not all sexually transmitted infections, including HIV, are associated with symptoms or feeling unwell, so if there have been any episodes of sex and you just want peace of mind, pop along to your local sexual health clinic.
What are the main targets, and areas of concern, that you want to focus on this year?
We are seeing a downward trend of new HIV diagnoses in the UK. In 2017, 4,363 people were newly diagnosed with HIV – this is down by 17%, compared with new diagnoses in 2016. This is great news, and we are currently focusing on HIV prevention methods such as pre-exposure prophylaxis (PrEP) for HIV. This is medication that is taken by individuals who have a significant risk of acquiring HIV to prevent new transmission. We are also educating as many people as possible that if you have sex with someone who is HIV positive and on effective treatment, it will not be passed on through sex.
Give us an idea of how things are! How many people are getting tested these days?
In 2018 so far across our clinics within Homerton Sexual Health service, we have seen over 30,000 people – and everyone is offered a test for HIV. These numbers do not include people who use the test at home service. So it's fair to say we are kept quite busy! A HIV test can be as simple as a small finger prick which can give us an instant result and there are a variety of clinics across the UK that offer this service.
And finally, what's the best thing people can do to ensure great sexual health, and improve statistics nationwide?
Obviously we encourage everyone to practice safe sex – using condoms, testing regularly and seeking advice from your doctor or nurse if you are unsure or concerned about HIV or STIs. The main message we want to send home is that we are here to listen to you and no question you have will be silly or wrong. Discussing HIV testing and prevention should just be a normal part of life for people, so don't get your jockstraps in a twist!
For more info on Homerton Hospital's sexual health services, visit homerton.nhs.uk