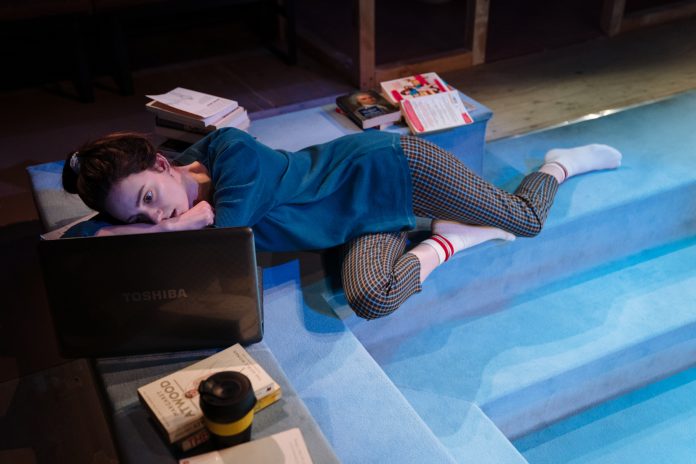 Scenes with girls at Royal Court Theatre review
★★★☆☆ by Ifan Llewelyn
The friendship between women is sacred. Thelma and Louise, Romy and Michele, Grace and Frankie. The list goes on. There's a level of intimacy and emotional complexity in long-time friendships between women that the most intense romances couldn't compare to. It's one of these ocean-deep, mountain-high friendships that is shared between Tosh and Lou, two roommates in their mid-twenties. Together they set out to stray as far away from the narrow path that society has rolled out them as women, or as they refer to it the "narrative". Anchoring themselves in this friendship, they attempt to keep the world of monogamy, marriage and 2.5 kids at bay. Miriam Baytte's Scenes with girls delivers an astute commentary on the struggle to be a sexually and romantically liberated young woman.
Presented in short and snappy vignettes, this dissection of modern female friendship is compelling though at times troubling. Cohabitating and codependent friends Lou and Tosh pass idle hours talking about their struggles in applying their radical attitudes to their daily lives. Laying prostrate on couches and on their living room's carpeted floor, they tap away at their iPhones and MacBooks while musing on their relationship and navigating their brave new world view. It soon becomes clear that the studious Tosh is the brains behind the endeavour, seeing the roguish leggings-clad Lou as the vessel for her theory. In a display that almost has a Satre-esqu No Exitfeel to it, the two are cocooned in their living room covering everything from willy, to sex, to fucking to… well, that's pretty much it before things begin to unravel.
It isn't until former friend Fran enters the narrative that we see the sinister side to these to these uber-woke libertarians. Since they deem her the ultimate conformist, living the "narrative" by falling in love and getting engaged, they lord over her with that snarky brand of intellectual superiority. Just when you think you're about to come around to Lou and Tosh's radical thinking, they punch below the belt and cast a throw-away line that feels out of line. Though these characters are far more complex than the stereotypes that they could have easily become, there's no escaping their harshness, especially with each other.
The complicated interplay between these three characters is gripping, largely due to three spectacular performances. Under Lucy Morrison's direction, they display a palpable intimacy and embody this offbeat and friendship. As the manipulative and blunt academic Tosh, Tanya Reynolds lives in the skin of a nonconformist academic crippled by her politics. Rebekah Murell's sex-positive Lou garners the most sympathy, being spirited yet easily influenced, playfully skipping a little too close to the edge. Letty Thomas' Little Mix-loving Fran is deliciously plain, striking a skilful yet subtle contrast between her and the other two.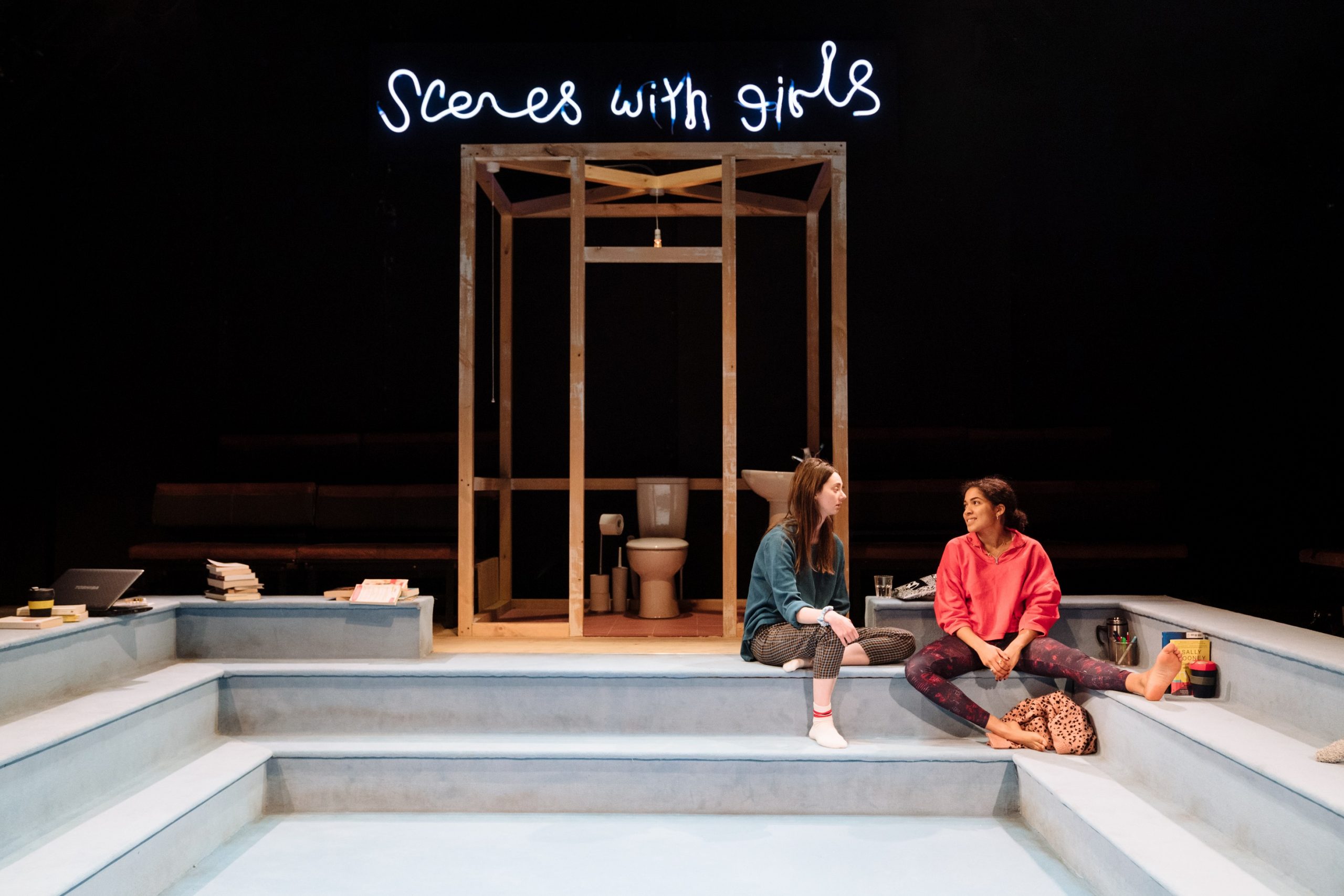 Though a valiant attempt at sounding the horn about the value of female friendship, Baytte's work feels a little root-less. The foundation of the central partnership is uprooted, and little is done to reconcile that before they hug and make up. If they were racing towards a cliff-edge in a convertible, tailed by a swarm of cop cars, you'd wish one of them had the sense to pull the handbrake.
Scenes with girls is running 'til February 22ndat Royal Court Theatre, Sloane Square SW1W 8AS.
READ MORE related to Scenes with girls at Royal Court Theatre review:
Sex/Crime – The gay play bringing sex and subversion back to Soho