Prison: home to many of society's 'undesirables' and the setting for more gay porn films than we care to remember. For all of you with a fetish for orange jump suits and 'dropping the soap' in communal showers, this weekend's WE Party is worth trading a pack of smokes for. To celebrate their upcoming jail-themed bash, Lee Dalloway takes a look at his favourite pop culture prisoners…
PRISONER: CELL BLOCK H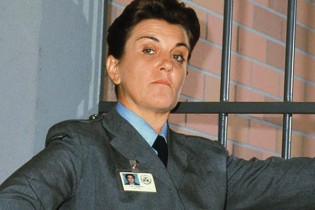 The original 'Bad Girls', Australia's most ropey looking sheilas were herded together for this part-sublime part-ridiculous cult hit about female inmates. Featuring memorable characters such as Vera 'Vinegar Tits' Bennett, Queen Bea, Drunk Lizzie, Chrissie "All men are baaaaastards!" Latham, Rita 'The Beater' Conners and the sadistic Joan 'The Freak' Ferguson, these girls screamed, schemed and scrapped their way through over 600 episodes from 1979 to 1986. For a show with a distinct lack of cock, it was surprisingly popular amongst 'the gays'.
SIDESHOW BOB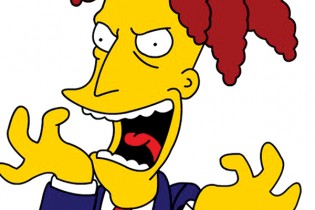 Bart Simpson's arch-nemesisisis makes semi-regular returns to the never-ending animated comedy, in increasingly ridiculous but always-hilariousescapades. Kelsey Grammar gives it full-on pomposity as the voice of, ironically, probably the most intelligent character the show's ever seen.
DEIRDRE BARLOW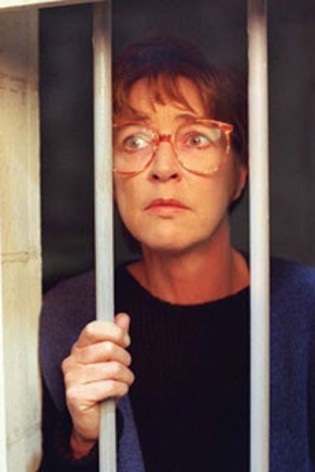 Who can forget the sight of dowdy Dierdre looking mournfully through prison bars in her humungous glasses? Wrongly imprisoned for theft thanks to her con man boyfriend, "Free The Weatherfield One" screamned the tabloid headlines. Even former PM Tony Blair got involved in ensuring this fictional character was set free. Ah, the 90s, when we had everything so good that this was the politician's biggest worry…
PORRIDGE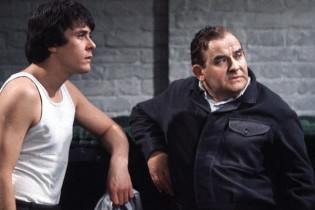 The naïve, optimistic Lennie Godber was the perfect foil for Ronnie Barker's grumpy Fletch, and he was also the closest thing you gotto 'totty' on 1970s television in the UK. Although, there was plenty of camp closeted queens and casual racism to balance it out. Inept officers, wisecracking inmates, wacky adventures – prison looked way more fun than actually doing an honest day's work…
BAD GIRLS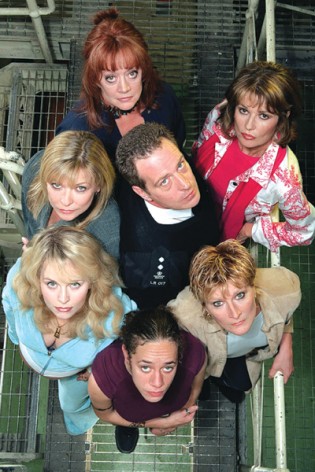 Making Prisoner Cell Block H look like a school play in comparison, Bad Girls particularly had lesbian viewers all aflutter – can't think why. Mixing gritty drama, an array of colourful/outspoken characters and a good dollop of camp, Larkhall managed eight hugely popular seasons before the prison gates slammed shut for good.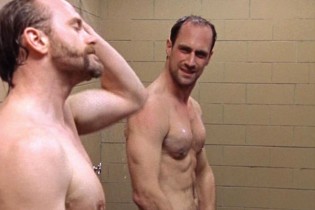 BEECHER & KELLER
Gritty US drama OZ boasted more aggressive bum sex than a Vauxhall dungeon, but it was the twisted love story between drunk-driving family man Beecher and charming sociopath Keller that became the backbone of the series. Both straight on the outside world, they fell in love whilst sharing a cell but, like so many gay relationships on screen, it was fraught with drama, tension and had a distinctly unhappy ending. Spoiler warning: In the sixth and final season, Keller plants illegal drugs on Beecher and, when trying to make amends, he leans towards Beecher to tell him how much he loves him, only to fall over a railing to his death. Beautiful Thing it aint!
ELKA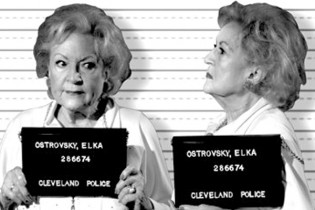 If we can find an excuse to feature the legend that is Betty White in QX, we will. Her hilarious new sitcom Hot In Cleveland is being touted as the new Golden Girls, but where Rose was sweet, Elka is, frankly, a delightful cunt. At the start of the second season, she's locked up for harbouring her late husband's stolen goods. In between sparring with her cellmates and generally being vile to the people helping to get her out, including the judge, she's released on bail. But instead of showing up for her trial, she goes on the run, tricking a simple Mormon family into letting her hide out with them. Not bad for an 88-year-old.
Don't miss WE Party: Prison of Love at the Coronet Theatre (26-28 New Kent Road, Elephant and Castle, SE1 6TJ) on Saturday 27th August, 11pm-6am.