---
The Bridge Bar, Clapham 8 Voltaire Road, London, SW4 6DH. Classic Movies. Every Monday 6pm till close.
A day of classic movies, wines and cheese. Tubes:Clapham High Street / Clapham North. Book Here
---
Central Station 37 Wharfdale Rd, King's Cross, London, N1 9SD. 50% off food and soft drinks Monday to Wednesday throughout August.
Elk burgers are on the menu. Click on the Central Station link to book and download menu. Free pool table all day, every day. Great terrace. Nearest Station: Kings Cross.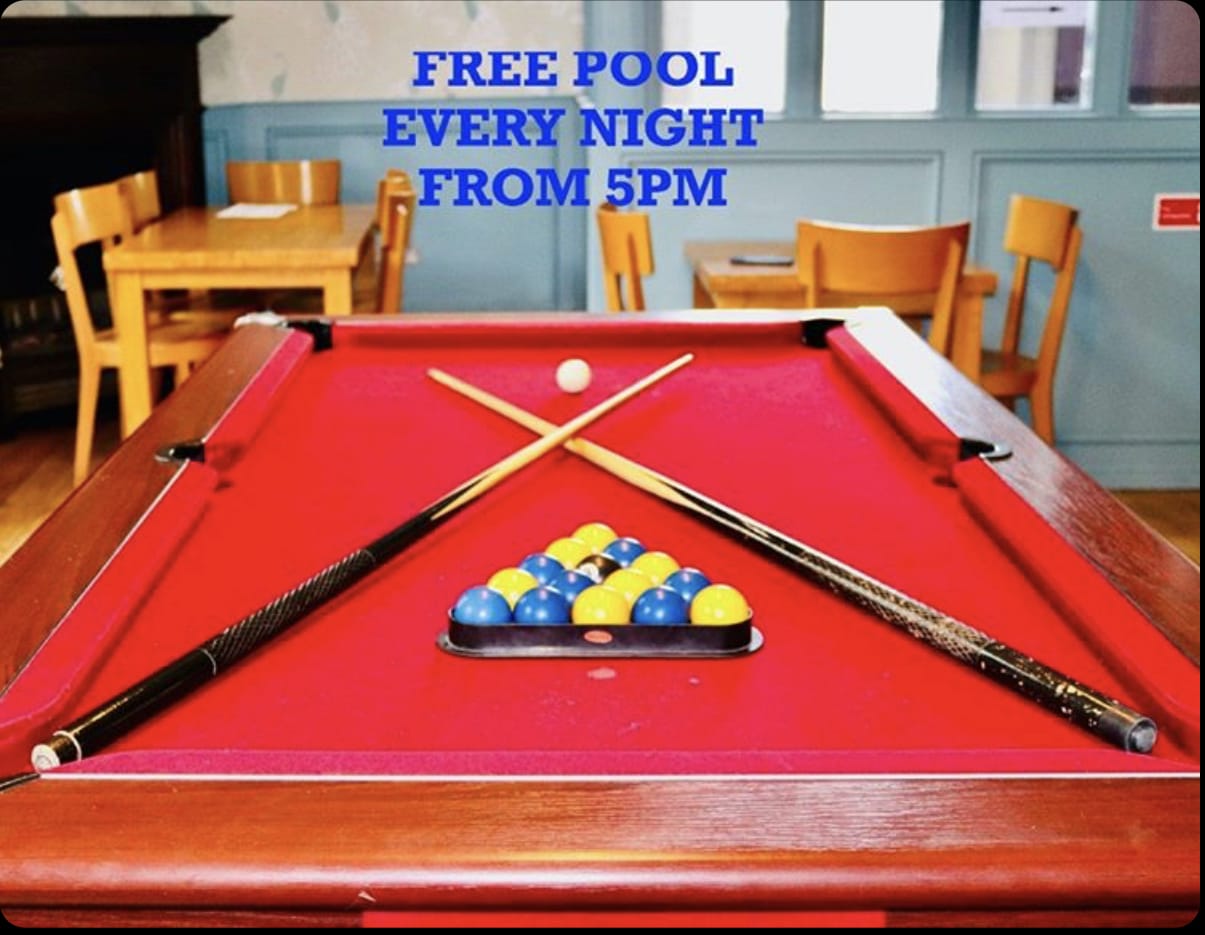 ---
SOME OF THE GAY BARS IN LONDON THAT ARE OPEN TODAY
---
Two Brewers Clapham is CLOSED on Mondays
A Gloryous Resurgence! We are so happy that this beacon of London queer nightlife and performance art is back on the road to recovery. The Glory has reopened its doors, and girl they have PLANS! QX's Jason Reid caught up with the perpetually prodigious John Sizzle to find out more…

Dalston Superstore is your big queer paradise – a diverse and eclectic LGBTQ+ venue, cafe, gallery and performance space. Currently in partnership with Essential Vegan and open for table bookings! Book Here
Book Here.
The oldest LGBTQ+ venue in
London
. Across two floors, the venue has a great
outside
terrace
. It's very conveniently located after an afternoon's shopping on Oxford Street.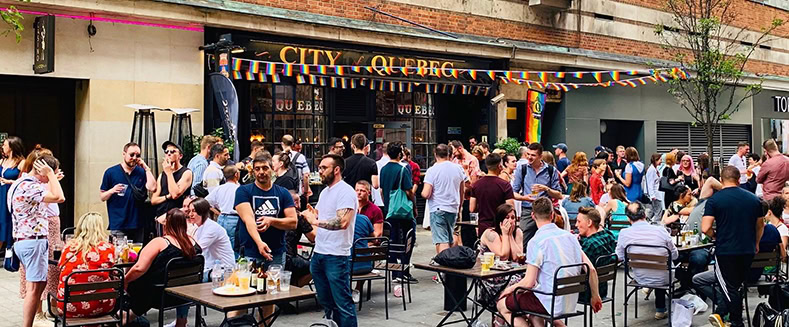 Nearest Tube: Lime House Station (2 minutes). Monday to Thursday 12pm-10pm. Friday to Sunday 12-11pm. This is traditional-style pub with an excellent range of beers, real ales and wines, with a big-screen TV, and beer garden.
Nearest Tube: Leicester Square. Book: [email protected] *£20 table pre-authentication fee – only chargeable if not showing* Live luxuriously at the ever-stylish and forward thinking Ku Bar, conveniently located between Chinatown and Soho. A wonderful gay bar with a diverse crowd of party pumpin' pretties. The Beautiful Bar Boys will have your mouths watering, but you can re-lubricate with plenty of excellent drinks. Their terrace is the perfect place to enjoy their updated drinks list alfresco!

Comptons of Soho 51-53 Old Compton Street, London, W1D 6HN
Book Here App to order drinks Here. Lounge bar upstairs and cruisier downstairs, definitely a blokes bar, but how will it have changed? You'll just have to go and see yourself. Our snappers will be out and about so we'll bring you the latest news in the week.

Open 1pm to 1am daily. You can reserve your booth by emailing [email protected]ircasoho.com. It all looks very stylish. That's what Circa do best! The clientele are definitely the style crowd.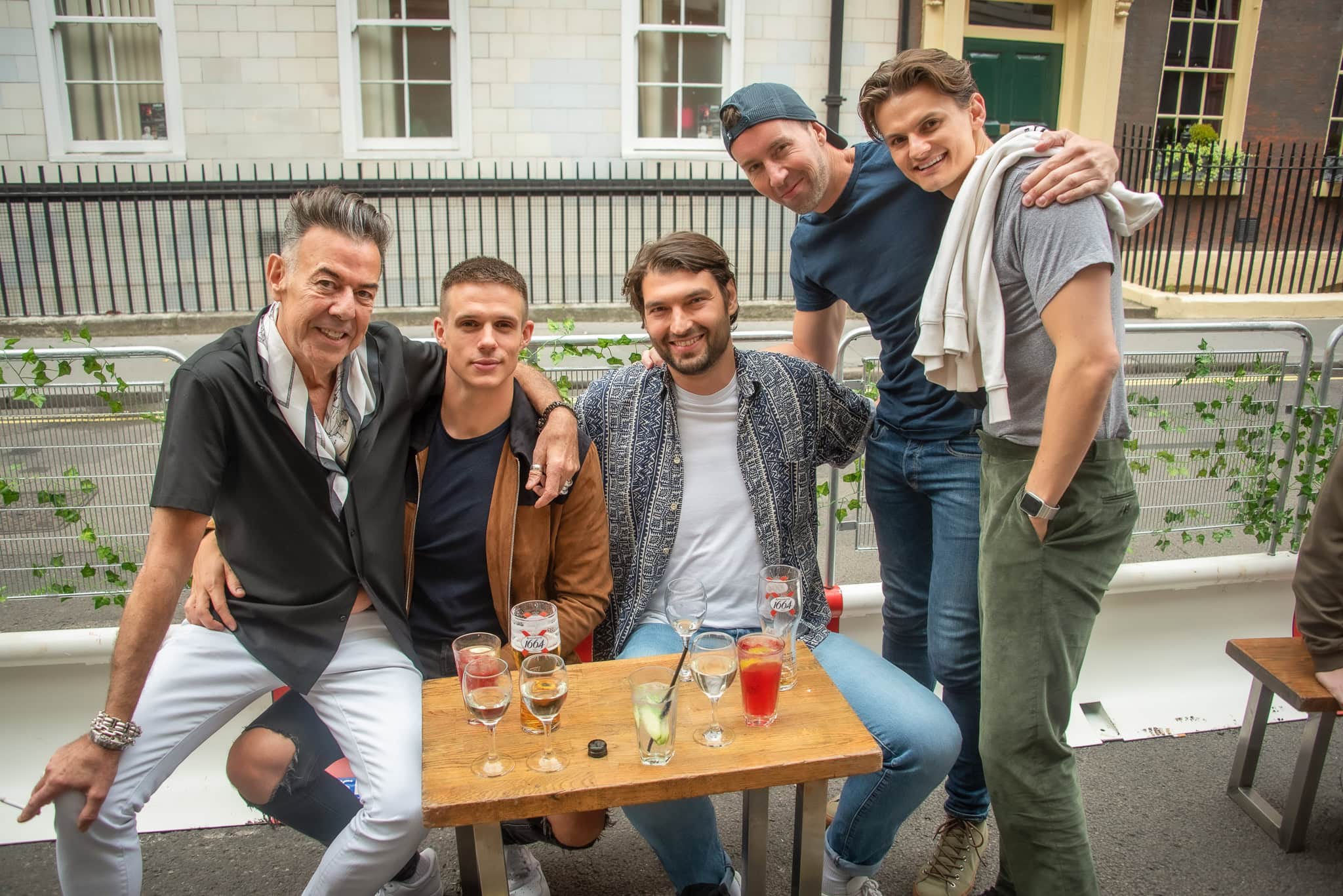 Book Here App to order drinks Here
The Duke of Wellington has THREE glorious floors of bevvies and buff blokes, which explains why the place is constantly busy. There's not often a time when one can't saunter past and spy a bit of man crumpet as they spill out from the Duke of Welly's door and onto the surrounding street.
Due to the high level of interest they will be operating a first come first served service for table seating within the bar only. Once they are full they will only be offering takeaway, you will be able to stand outside the bar, but social distancing measures must be adhered to at all times. When a table becomes available it will be based again on first come first served from the queue. If you would like to take away you will need to join the queue and wait to be directed to the bar by the door host. They will also be running their regular booking system from today (Monday the 6th of July), parties of 6 maximum. Book Here App to order drinks Here
Book Here App to order drinks Here
Opening Times: 4pm to 11.30pm. This venue has one of the best outside spaces in Soho.
CMYK Bar: 105-109 The Broadway, Wimbledon SW19 1QC.
Wimbledon's first ever gay bar, serving a swanky yet relaxed vibe.
---
ONLINE LGBTQ+ CABARET, CLUBS & EVENTS
---
Accessible HIIT and Fancy Stretching
Every Mon, Weds & Fri, Noon
Facebook: Facebook.com/kingtitobone
Instagram: @kingtitobone
Hey you, yeah you sitting there; dust off that spandex and look sharp, because everyone is welcome to take part in drag king Tito Bone's thrice weekly accessible workouts, streaming on both Instagram and Facebook. BSL on Insta, and integrated audio description.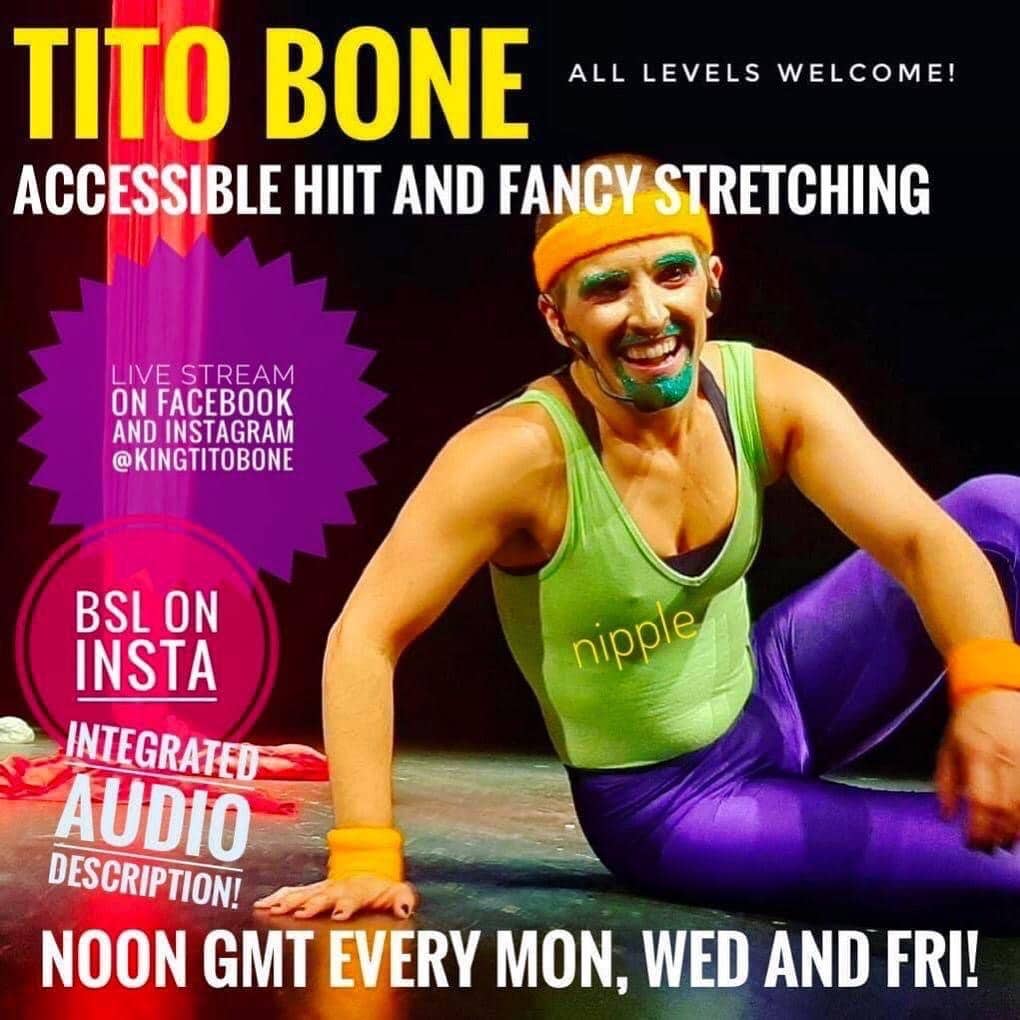 Davina Sparkle
Every Mon & Thurs, 8.30pm
Facebook: Facebook.com/David.sprakle.14
Songs, questions, gags and… lashings upon lashings of CAMP with the fabulous Brighton queen. 20% of all donations go to the Rainbow Fund. Broadcasting from David Polliket's Facebook profile.
Musical Monday's with Christian Adore
From 8pm
An interactive and improvised musical session with super-suave drag king, Christian Adore. Viewers' suggestions will be transformed into songs and rap at the blink of an eye!
GET YOUR ROCKS OFF
---
---
---
THE BELOW VENUES ARE NOW ALL CLOSED.
---
CLUBS & EVENTS
The Big Bingo Show at The Royal Vauxhall Tavern: Royal Vauxhall Tavern, 372 Kennington Lane, SE11 5HY. 7pm – 12am. Free entry, £1 to play. A bing-cabaret evening of mayhem by Timberlina with cutie Neil Prince behind the deck. Songs, rants, banter and a Cher doll.
The Glory: CLOSED
Sweatbox: CLOSED
Mrs Moore's Rock'N'Roll Bingo at The Two Brewers: 114 Clapham High Street, SW4 7UJ. 5pm – 2am. Free before 10pm, £3 after. Join Ophelia Moore at 10pm for a great night of cabaret, the best tunes and Rock n Roll Bingo. Free to play and you can even win some prizes. Charity Variety Show 8pm – 10pm. Join Arabella Kiikii and special guests to raise money for Abigail's Footsteps and Mind.
Kinky Kabaret at Freedom Bar: 60-66 Wardour St, London W1F 0TA. 11pm – 3am. Free. West End Performers take to the stage to entertain their peers. The Crown – Season 2 7pm – 10pm. The search for new drag royalty is back!
Klub: CLOSED
BARS & CABARET
The Old Ship: 17 Barnes Street, Limehouse, E14 7NW. 12pm-11pm. Free. Local gay bar in East London's Limehouse.
The Yard Bar: 57 Rupert Street W1D 7PL. 2pm – 11:30pm. This heated courtyard bar is a welcome retreat from the hustle and bustle of fabulous Soho! Happy Hour 1pm – 7pm. Book a table with some friends and ward off those Monday Blues.
Central Station: 37 Wharfdale Road, N1 9SD. Reduced opening hours 5pm – 12am. Free entry. Friendly gay pub a stone's throw from Kings Cross Station.
Comptons of Soho: 51-53 Old Compton Street, Soho, W1D 6HN. 12pm-11.30pm. Happy hour 5pm till close!
Ku Bar: CLOSED
Admiral Duncan: 54 Old Compton Street, W1D 4UD. 1pm – 11:30pm. Raucous old school gay watering hole in the heart of Soho. Sum Ting Wong's Karaoke Showdown from 7pm.
Halfway To Heaven: 7 Duncannon Street, WC2N 4JF. 12pm – 12am. Free entry. Fun boozer slap bang in the middle of London! Tonight: Farewell Glam Slam with Roxx and Kiki.
Village Soho: 81 Wardour Street, W1V 3TG, 4pm-2am. Happy hour 5-9pm with half price cocktails.
CMYK Bar: 105-109 The Broadway, Wimbledon SW19 1QC. 9:30pm – 3am. Wimbledon's first ever gay bar, serving a swanky yet relaxed vibe.
City Of Quebec: 12 Old Quebec Street, Marylebone W1H 7AF. 11am – 2am. Free Entry. London's oldest gay bar, Happy Hour drinks 4pm-6pm.
THEATRE
Above The Stag: CLOSED

The Pleasance Theatre: CLOSED

Park Theatre: CLOSED

King's Head Theatre: CLOSED
YOUR DIRTY DIARY
Vault 139: Closed.
Teds Place: TV/TS Admirers and Gay at 305a North End Road, Fulham, W14 9NS. 7pm – Midnight. £4, free for TVs/TSs. A horny night in the cruisey basement club in West London.
Bunker Bar: Closed.
The QX Underwear Shoot – Tyreece and Ashraf model this season's hottest undies!