---
Nearest Tube: Lime House Station (2 minutes). Opening Times: 12pm-10pm This is traditional-style pub with an excellent range of beers, real ales and wines, with a big-screen TV, and beer garden.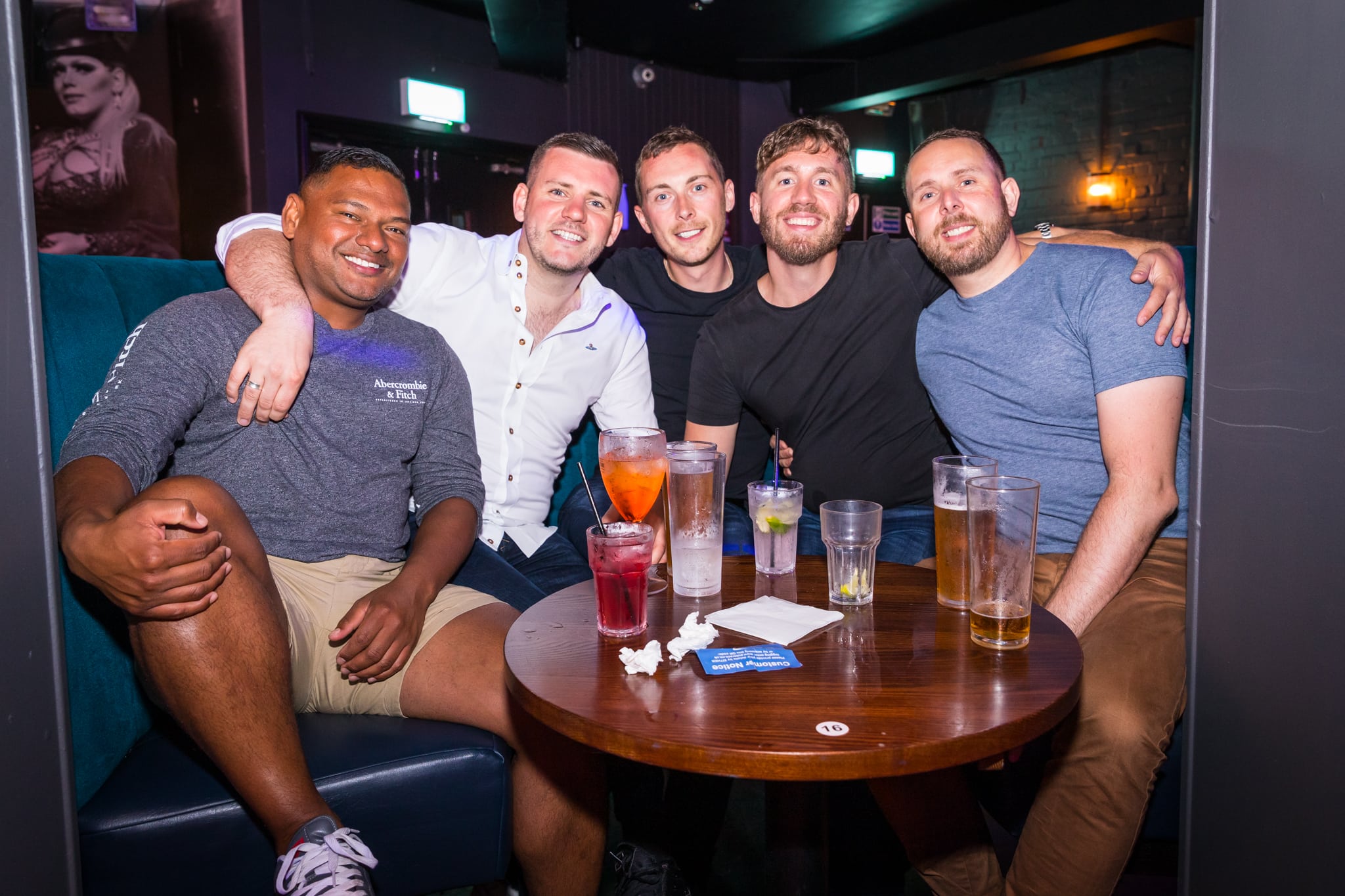 ---
ONLINE

LGBTQ+ CABARET, CLUBS & EVENTS:
---
Camp Fit!
Weds, Thurs & Fri, 10am
Sat, Noon.
Facebook: https://www.facebook.com/campfitwithcarl/
40 minutes of music, moving, sweating and forgetting! Carl Harrison, who leads these daily online exercise sessions is a pure joy, like a younger and much camper Mad Lizzie from the TV-AM days (google her, dears). Infectious good energy and easy to do routines make this a morning must do!
Davina Sparkle
Every Mon & Thurs, 8.30pm
Facebook: Facebook.com/David.sprakle.14
Songs, questions, gags and… lashings upon lashings of CAMP with the fabulous Brighton queen. 20% of all donations go to the Rainbow Fund. Broadcasting from David Polliket's Facebook profile.
Twingo Live
Every Thursday, from 9pm
Facebook: facebook.com/TheDoubleRClub/
The Double R Club presents Twingo Live with cabaret power couple and Lynchian aficionados Rose Thorne and Benjamin Louche. Grab a drink, sit back and enjoy in the comfort of your living room. Or any room, quite frankly. This is life now.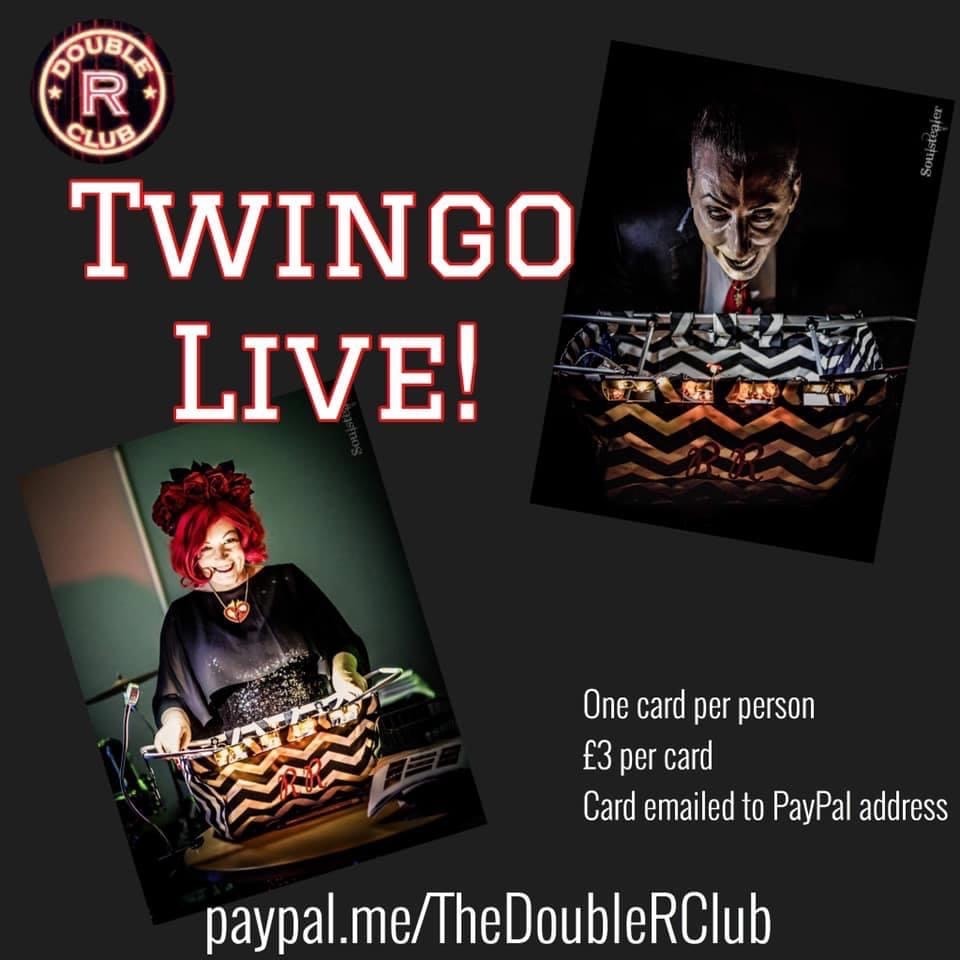 FILM
Peccadillo Sofa Club
Watch a movie then join in on the Q&A with a director or writer, etc.. Check them out for the latest info..
Peccadillo Sofa Thursday @ 8:30pm (BST). Viewing information: #PeccadilloSofaClub
End of the Century review – 'touching queer portrait of sex and love through time'
---
---
---
---
---
---
---
---
---
---
---
---
---
---
---
---
---
---
---
---
---
---
---
---
---
---
---
---
---
---
---
---
---
---
---
---
---
---
---
---
---
---
---
---
---
---
---
---
---
---
---
---
---
---
---
---
---
---
---
---
---
---
---
---
---
THE INFORMATION BELOW IS OUT OF DATE.
---
CLUBS & EVENTS
The Glory: CLOSED
Dalston Superstore: CLOSED
Miss Jill Tyrell at The Royal Vauxhall Tavern: 372 Kennington Lane, Vauxhall, SE11 5HY. 7:00pm – 12am. Tickets available at qxtickets.com. A Jill Tyrell beauty pageant. Yes, it's really happening. Jill Tyrell's, across the world!
Klub: CLOSED
Sweatbox: CLOSED
BARS & CABARET
CMYK Bar: 105-109 The Broadway, Wimbledon SW19 1QC. 9:30pm – 3am. Wimbledon's first ever gay bar, serving a swanky yet relaxed vibe.
Halfway To Heaven: 7 Duncannon Street, WC2N 4JF. 12am – 12pm. Free entry. Fun boozer slap bang in the middle of London! Tonight: Thursday is the new Friday. Cabaret from Miss Moppe.
George and Dragon: 2 Blackheath Hill, SE10. 6pm – 2am. Raucous late-night cabaret pub in Greenwich.
G-A-Y Bar: CLOSED
The Old Ship: 17 Barnes Street, E14 7NW. 12pm – 12am. Local gay bar in East London's Limehouse.
Central Station: 37 Wharfdale Road, N1 9SD. Reduced opening hours 5pm – 12am, footfall dependent. Free entry. Friendly gay pub a stone's throw from Kings Cross Station.
Circa Soho: 62 Frith Street, Soho, W1. 4pm-4am. Thursdays are the new Fridays at Soho's intimate bar/club spot with the most amazing DJ booth in town.
Admiral Duncan: 54 Old Compton Street, W1D 4UD. 1pm – 11:30pm. Free entry. Fab gay boozer in the heart of Soho. Tonight: Sandra from 9:30pm.
Village Soho: 81 Wardour Street, W1V 3TG. 4pm-2am. Happy hour 5-9pm, followed by DJ action, with a swanky glitterins cocktail lounge upstairs.
Ku Bar: 30 Lisle St, WC2H 7BA. Main floor open, with reduced capacity.
The Light Lounge: 1 Newport Place, WC2H 7JR. 5pm-11:30pm. Bartenders mix up a blend of the classics and some bespoke seasonal creations, while there's also plenty for fans of premium beers, wines and spirits to get stuck into.
City Of Quebec: 12 Old Quebec Street, Marylebone W1H 7AF. 11am – 3am. Free Entry. London's oldest gay bar, Karaoke from 9pm in the main bar.
THEATRE
Above The Stag: CLOSED

The Pleasance Theatre: CLOSED

Park Theatre: CLOSED

King's Head Theatre: CLOSED
YOUR DIRTY DIARY
Vault 139: Closed.
Teds Place: TV/TS Party Night at 305a North End Rd, Fulham, W14 9NS. 7pm – 2am. £5. One of London's most popular TV/TS evenings playing pop to soulful funk beats.
Bunker Bar: Closed.
The QX Underwear Shoot – Tyreece and Ashraf model this season's hottest undies!