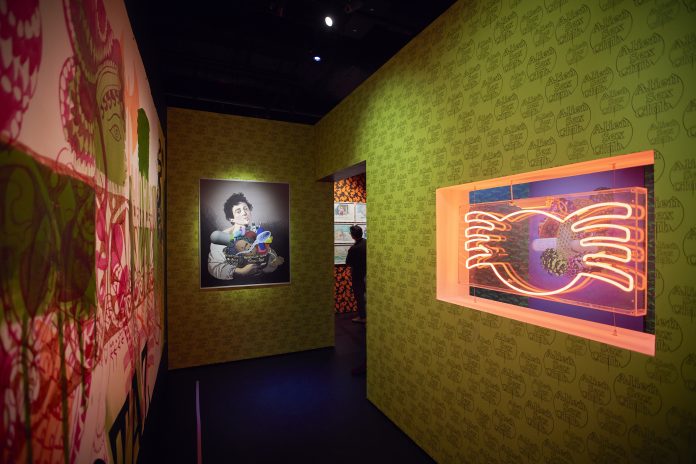 Unsuspecting patrons of the Wellcome Gallery, Euston Square have been turning into a dark room, and have found themselves attending a debaucherous party that you won't even have seen in the pages of QX. This is an Alien Sex Club. One of four installations exhibited at the Something in Between exhibition, John Walter's installation is a sensory overload of neon lights and confusing corridors.
His work functions as a meditation on changing attitudes towards HIV, from being a devastating fatal disease to one which is treatable. The installation is set out as a maze inspired by saunas, sex clubs and cruising spots with an inundation of colour around every corner. Researching his project within the faculty of architecture he draws attention to the spaces in which these sexual encounters are instigated. The disease is ever present with the virus being evoked by transfiguring it into graphic prints, and little models which evoke a strange sense of empathy for it. Much like HIV discourse on the cruising scene, the disease is integrated into the visuals of the space.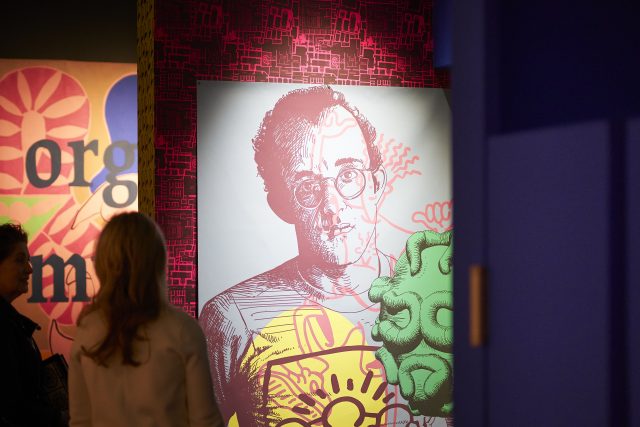 Melding together satirical cultural artifacts (like a Dot Cotton tarot card) and cutting edge scientific inquiry, this 'prostate palace' translates the research of Dr Alison Rodger on sexual health and the HIV virus, unpacking the terminology of this pressing area of study, transforming them into works that are both provocative yet accessible. The work seems to resist the minimization of discussion surrounding HIV treatment which has come about from advancement in medicine which means some can treat it with a single pill. Walter's maximalist aesthetic re-animates that discussion, bombarding you with imagery that successfully communicates the intricacies of the issues surrounding the disease.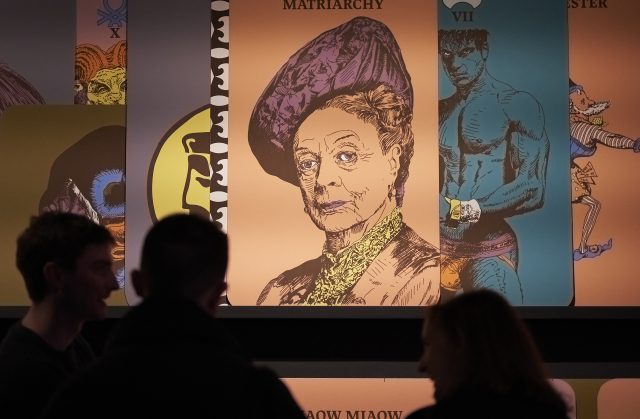 The installation was clearly intended for a public to whom this world of cruising and sex parties is alien, and therefore doesn't pack the same punch with an audience familiar with these issues. However, the questions it poses on the public and the private, what is hidden and what can be seen, does well to represent the increasingly complicated relationship the community has with this ever present disease.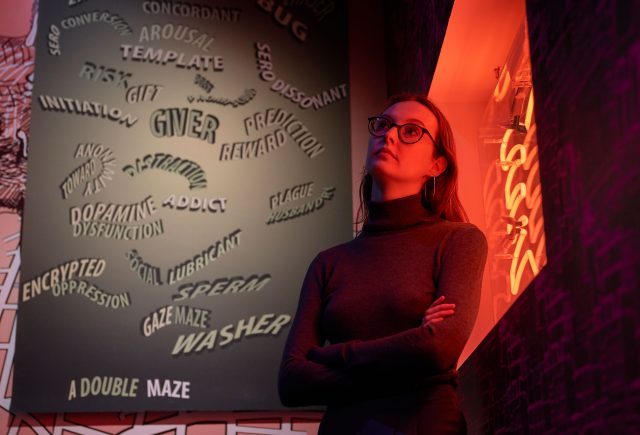 'Alien Sex Club' by John Walter, Spaces in Between at The Wellcome Collection, 183 Euston Road, King's Cross NW1 2BE. Running until the 27th of August.
CLICK HERE to find out more.