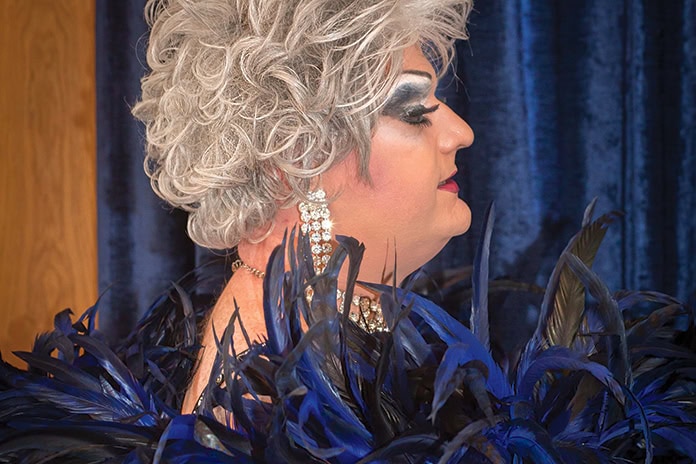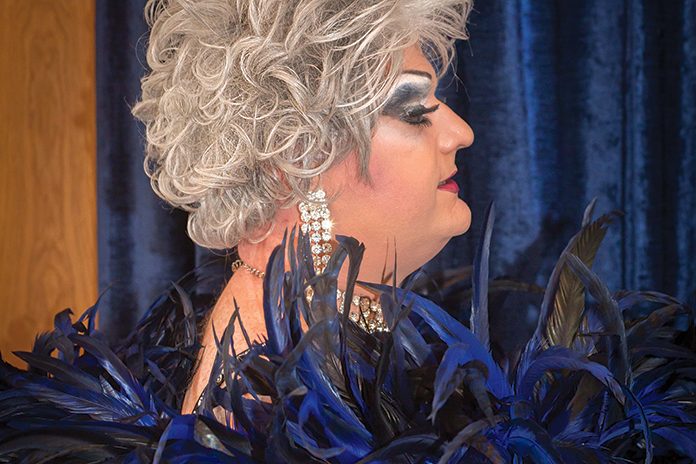 The grande dame of Greenwich talks heels and hangovers
---
This Friday, Greenwich stalwart George & Dragon celebrates twenty years on London's thriving, writhing, unique gay scene.
It's venues like the George that set the London scene apart. It's a classic British gay bar, right down to the last beer mat.
We spoke to esteemed landlady The Duchess and got her to tell us more about herself, and one of London's most established venues.
---
Hello, Duchess! What are you drinking?
I'm sat in the morning room at Chateau Duch, sipping on my Earl Grey, trying to shift my bank holiday hangover thank you!
Have you had a steamy summer?
The summer here in the royal borough has been very clammy! Fortunately for us, we've been cool as cucumbers in the G&D, with our very efficient air conditioning. I think once most people had had their fill of burnt chargrilled sausage washed down with a warm can of Stella, they flocked to the air conditioning.
You're a bona fide pub landlady! What's that like, in London in 2018?
Having been a landlady all my working life, I've seen the business change a lot, but not always for the better. Onwards and upwards though – it's a case of adapting or shutting the doors. Fortunately here at the G&D, we've been able to adapt to what the customers want. It's a hard and thankless job, but we paint on the smile to serve the community. We live to serve here you know!
What's the best thing that's happened to you this year?
I'm not sure if I can put in print my highlight this year so far! I smiled though, and it wasn't wind.
If you could go on holiday anywhere with anyone, where and who would it be? And why?
I think a dream holiday for me would be to be taken up the Amazon on a cruise followed by carnival at Rio. There's something about Brazil that catches my eye. And I'd probably go with anyone. Yes, you heard right, anyone.
What's your gross hangover meal of choice?
Now that I'm a lady of a certain age, the wrong side of 32, a hangover isn't quite as often as it used to be. But an essential part of the morning after is a "gut buster" fry up down the greasy spoon. Make sure it's double everything!
And what's your gross hangover MAN of choice?
The last thing I want with a hangover is a man pawing at me! It happens all the time, I get handled like a piece of meat constantly. Can't blame them of course, they're only human. I've been a pin up on the scene for so long. God only knows how many of my pics have been laminated so they're wipe clean.
What song best sums you up?
There are so many songs that sum me up, difficult to choose one. I'm Just A Girl Who Can't Say No…Uptown Girl…Maybe This Time…You're The One That I Want… so many.
Tell us a bit about the George & Dragon, for people who've never been.
The G&D is a great place to be. It's what it says on the tin! Cabaret, DJ, karaoke, reasonable bar prices, no attitude, mixed age range, excellent customer service and inclusive! It's also only Zone 2, and very accessible. We've got a lot planned for the rest of this year and a New Year's Eve to challenge all others. But we're not letting too much out the bag at this point. Watch this space! This landlady knows how to put on a party and will be doing so for the next twenty years at least, if I'm spared.
The George & Dragon 20th Anniversary party is this Friday 31st August. 2 Blackheath Hill, SE10 8DE. Find more info at georgedragon.com.