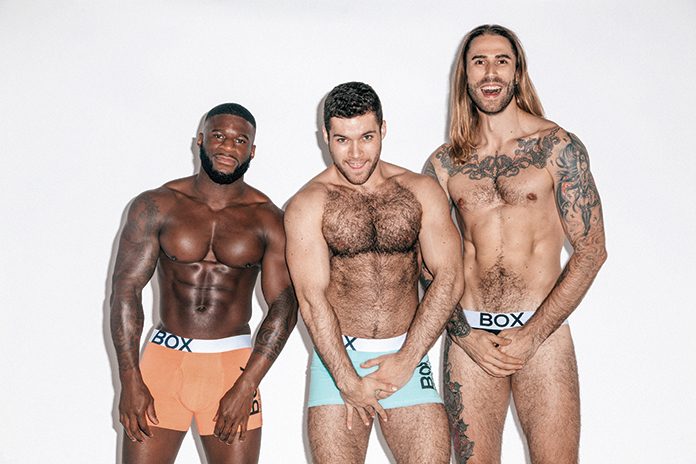 Oh look, a gay magazine doing an underwear special *Miranda Priestley voice* groundbreaking.
No but seriously though, sometimes, there's nothing wrong with an underwear special! It's 2018, the days are getting darker, and we thought you might want a bit of old school gay media #content to brighten your day.
Gratuitousness, bulges, jockstraps…it's all here, in QX Magazine! Besides, there are only so many drag queens we can do photoshoots with in and around major London landmarks – but we've still got plenty of that in store for the coming festive weeks, don't you worry!
For now though, feast your eyes on models Sean, Darren and Cybil (aka drag queen Cybil War – we don't know her muggle name, maybe she doesn't have one) frolicking around in a range of gorgeous undies.
We hand-picked samples from a range of brands including BOX, Prowler, Addicted, Mastrioni, Libidex, Marco Marco, BCNU, Nasty Pig, Surge, Sku and more, especially for your viewing pleasure – aren't you lucky!
To see the entire printed version of our underwear special, click here.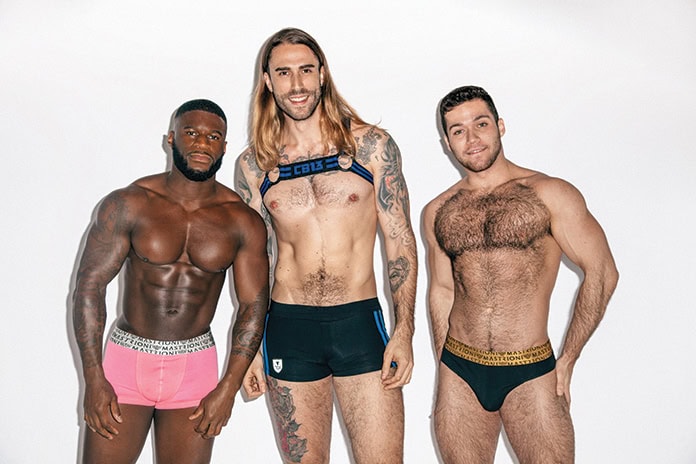 Left to right:
Mastrioni – Silver Triple Panther Trunks, Frosted Pink: £35.00 / mastrioni.com
Cell Block 13 – Torque Elastic Harness: £24.99 / fetchshop.co.uk
+
TOF Paris – Short Cruise Deluxe Shorts £39.99 / fetchshop.co.uk
Mastrioni – Bronze Triple Panther Briefs, Black: £31.00 / mastrioni.com
---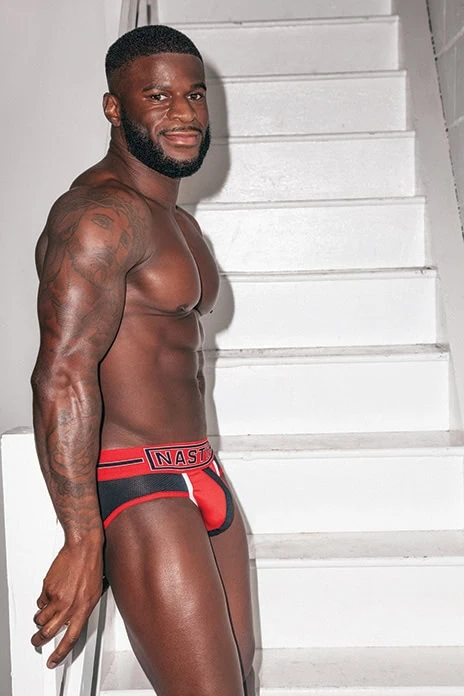 ---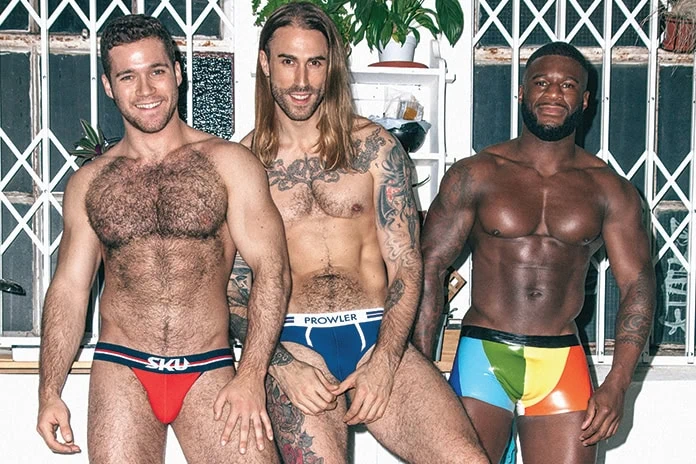 ---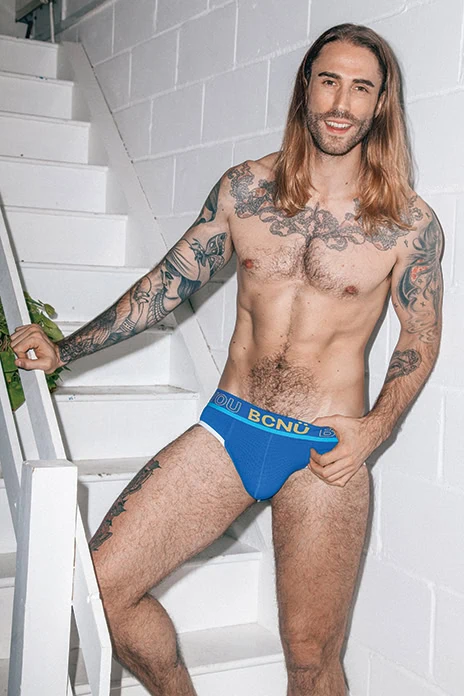 ---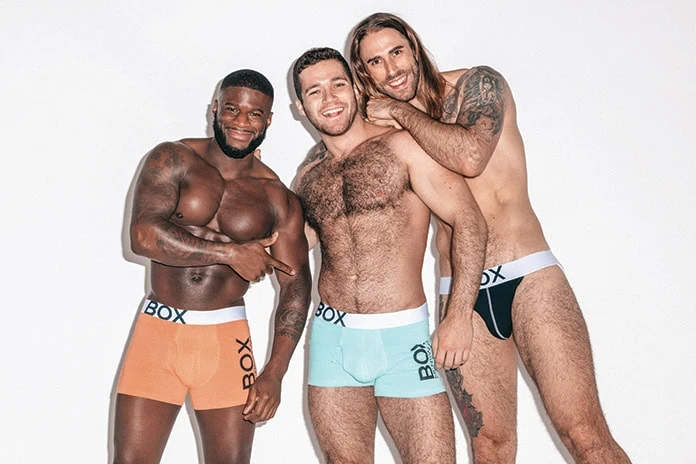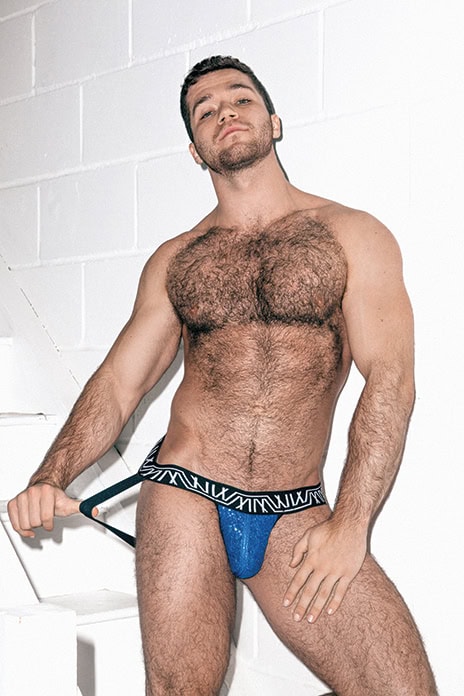 ---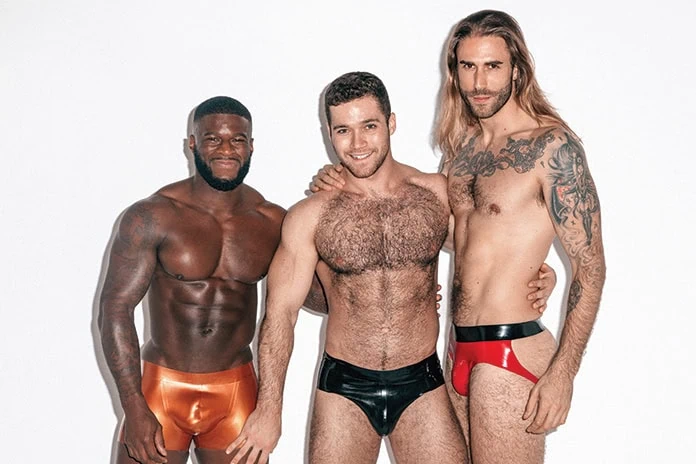 ---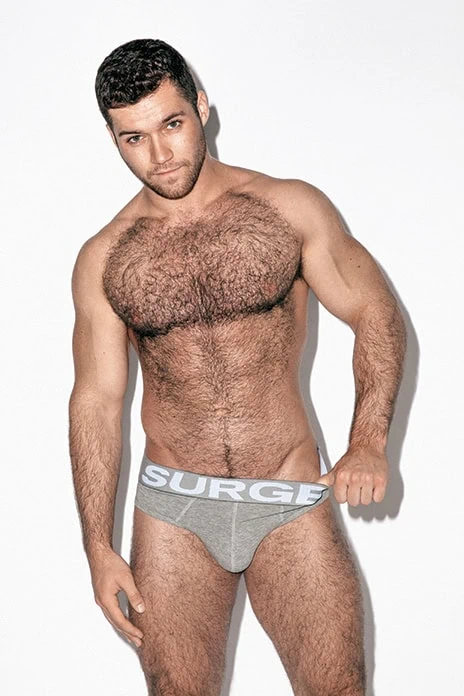 ---