We love a good horror. There's nothing like snuggling in front of the telly under a blanket, a bucket of popcorn straddled between your thighs and a big strong man sitting next to you, and putting on a gory horror movie. What you may not have clocked is how goddamn queer these movies always are.
There is a long cinematic history of intermingling queer narratives into horror movies, from the heavy lesbian undertones of The Bride of Frankenstein, the allusion to homosexual behaviour and androgyny in the first ever haunted house movie The Old Dark House, to the lesbian-vampire boom of the 1970s. For some reason, lesbianism is super popular in horror movies, with event Dracula's Daughter getting in on the action.
Then comes gender-queering, be it Norman Bates in his mothers dress and a wig in Psycho or the bearded lady in Freaks, it made for an easy short-hand for monstrosity in cinema. Looking to have an audience completely lose any sympathy for a villain in 20th-century cinema? Have them go against gender norms!
When it comes to some man on man action, you really have to read between in the lines. The most explicit (implicit) homosexual relationship in horror came in 1948 when Alfred Hitchcock decided to have his villains be suave confirmed-bachelors who decide to hold a lavish dinner party at their meticulously decorated apartment in Rope. Despite the film being based on a play where the two characters were openly together, and having a gay screenwriter, audiences in the '40s didn't quite manage to see what was right in front of their eyes.
Now in an age of cinema where sexuality doesn't need to be codified or alluded to, we've seen queer cinema progress in leaps and bounds, winning Oscars and snatching Golden Globes. While mainstream cinema has become a lot more queer-friendly, it seems that queer horror has been largely left in the last century. Thankfully, these films are fighting the good fight in bringing queer horror into the 21st century.
Here are our top pics for the best queer horror of the past 10 years:
What Keeps You Alive 2018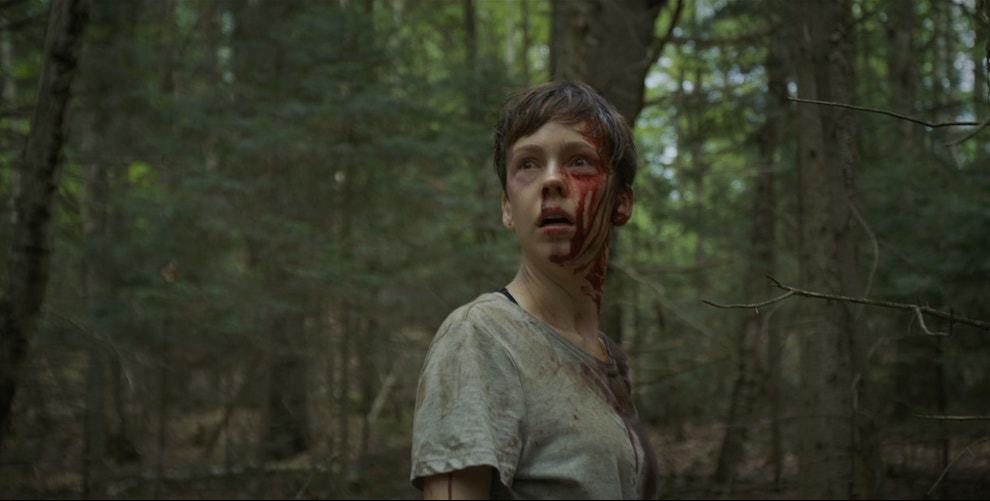 Breathing life into the cabin in the woods narrative, wives Jules and Jackie head for a retreat in the forest in this Canadian thriller. They're celebrating their first anniversary together, but it all gets a little strange when a childhood friend of Jackie's turns up and starts referring to her as 'Megan'. Jules starts to become suspicious of Jackie after finding out that a close friend of hers drowned which she had never mentioned. Things get real freaky once Jackie's real colours begin to show. It's available to stream now on Netflix!
Raw 2017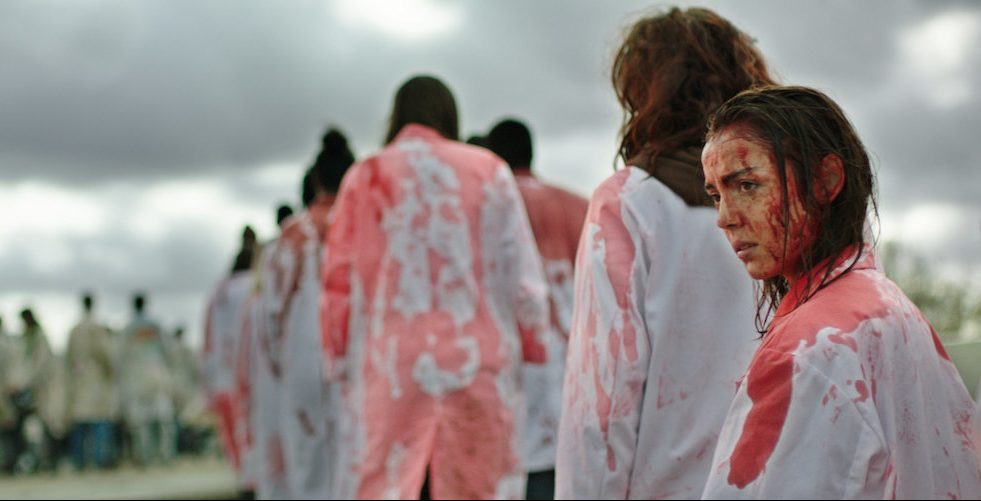 French horror is something that many of us don't really explore all that much, which is a real shame. Raw combines sexual exploration in teenagehood with cannibalism in this coming-of-age flick that is pure carnage. Leading lady Justine is consumed by hunger after tasting meat for the first time, leading to the introverted girl to explore her own body and exploring others. A spectacular display of sound and light, this one is perfect for a first date to show that you're proper edgy.
Chillerama 2011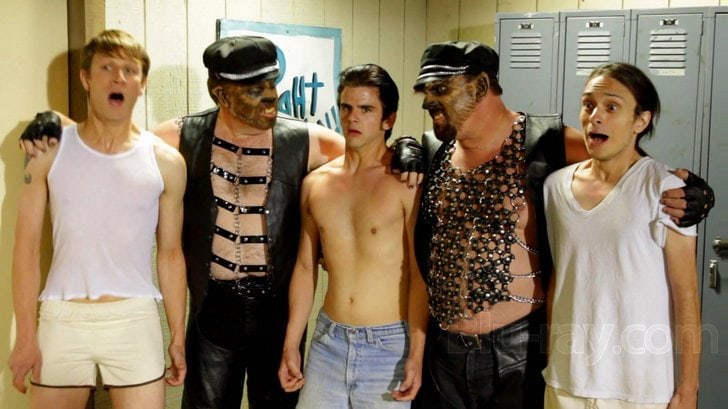 What if gay bears were actually… like… bears. Equal parts silly and stupid, this section of anthology cult horror film Chillerama is sure to give you giggles and miss those first few camp episodes of Buffy the Vampire Slayer. The segment is titled 'I Was a Teenage Werebear' and is as kitsch as they come, and features that mystic from Insidious as an old gipsy woman. This part comes right before the third segment, 'The Diary of Anne Frankenstein'… so there's that…
Stranger by the Lake 2014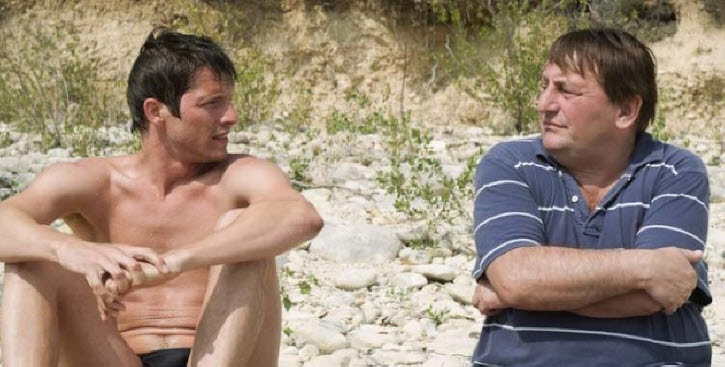 Another gay french horror! Didn't we say you were missing out? Stranger by the Lake (or L'Inconnu du Lac) tells the story of Franck, a regular visitor to a nude beach and woods surrounding it, which are popular cruising spots. He befriends Henri, an older man who seeks solitude after a bad break up, and Michel, a handsome man whom he's instantly attracted to. All takes a dark turn when Franck witnesses Michel drowning another man in the lake, but his attraction for him overrides his better instincts and decides to continue to pursue him. A murder, a mystery and gay cruising! Step aside, Agatha Christie.
The Babadook 2016
Oh shut it, we had to.
The Invitation (2015)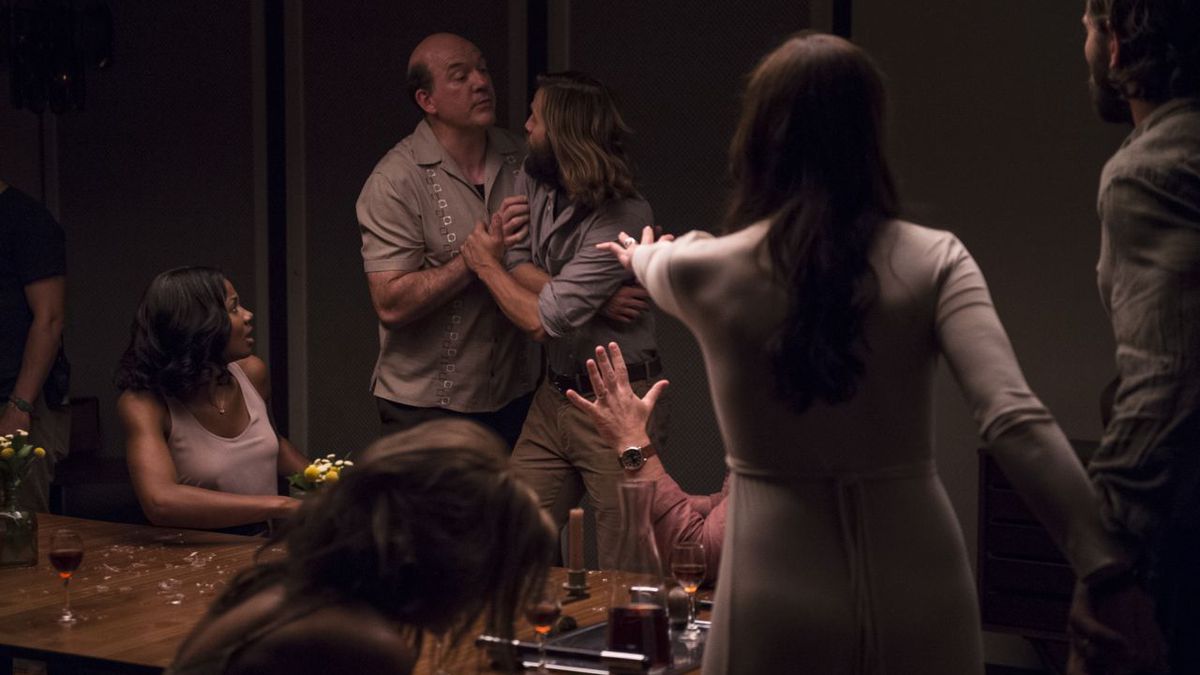 Imagine if Lana Del Ray was a bereaved mother fresh from a grieving retreat, who decides to hold a dinner party with her estranged friends, introducing them to a suspicious charismatic man she met there. Well, this is that, with a very shocking twist. This might not be that highly revered, but makes for excellent viewing as you're not quite sure where you stand with your main characters. Attending the dinner party is an adorable gay couple, so YEY for inclusivity.