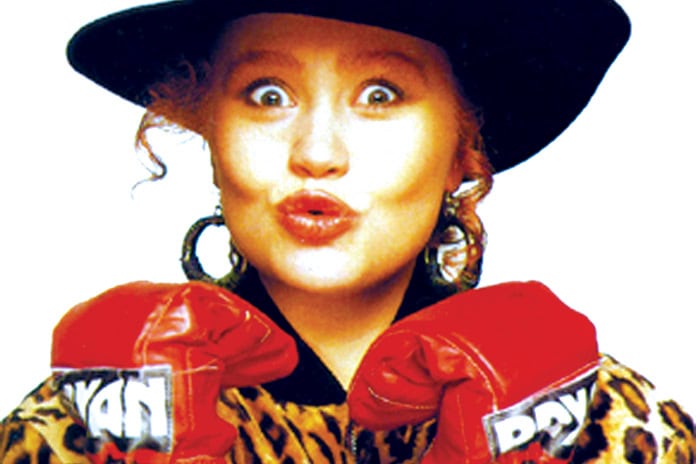 One of London's best-loved queer venues, The Royal Vauxhall Tavern, are getting all loved up.
---
Don't you just love an entire day dedicated to reminding you of your singledom? Or just reminding you of the useless chump you're lumped with? Lucky for you, one of London's best-loved queer haunts has plenty on to distract you from all that sugar-sweet insanity. Ditch those red roses and shove those chocolates down your gullet ready for a weekend of sizzling hot action over at the Royal Vauxhall Tavern. Here's what you have to look forward to:
---
Anthem – Old Skool Reunion: Hi-NRG
Friday 14th February
Your big lovey-dovey day is in the hands of throwback dance demagogues Anthem- Old Skool Reunion. Serving an extra special Valentine's edition of their Hi-NRG fuelled rager, they'll be celebrating the music of Stock Aitken Waterman. Producing trio S.A.W. delivered some of the most iconic beats of the late 80s, serving more than a hundred UK Top 40 hits, selling 40 million records and earning those millions. Anthem – Old Skool Reunion are incorporating all things S.A.W. along with some affiliated bangers with an exclusive personal appearance from SONIA. Yes dears, one and only dance-pop icon Sonia will be joining in on the festivities. Behind the decks will be DJs Dave Simmons and Don Grant. Be sure to land early, to nab a free CD giveaway mixed by David Strong.
10pm – 4am. Members £8. Advanced tickets £11.67. Tickets available at qxtickets.com
---
Sunday Social – The Valentine's Ball
Sunday 16th February
At the helm of your weekend wind-down this week is a scintillating drag duo that's sure to get you feeling all warm and fuzzy. Actually, that might be the hair of the dog you'll be gulping down. As always, Sunday Social will be taking over the tavern, but this week they've landed with an extra special loved-up edition. This week the afternoon will be in the hands of Drag Idol winner Tanya Hyde and self-professed "cartoon clown" Danny Beard. Expect some ribbing, for your pleasure. Taking to the decks will be Simon Le Vans who's being joined this week by Gaydio DJ Phil Marriott, so you know the tunes will be ON POINT.
4pm – 10:30pm. Cabaret on stage from 5:30pm. Members £5, non-members £7.
The Royal Vauxhall Tavern, 372 Kennington Lane, Vauxhall SE11 5HY. Tickets available at qxtickets.com