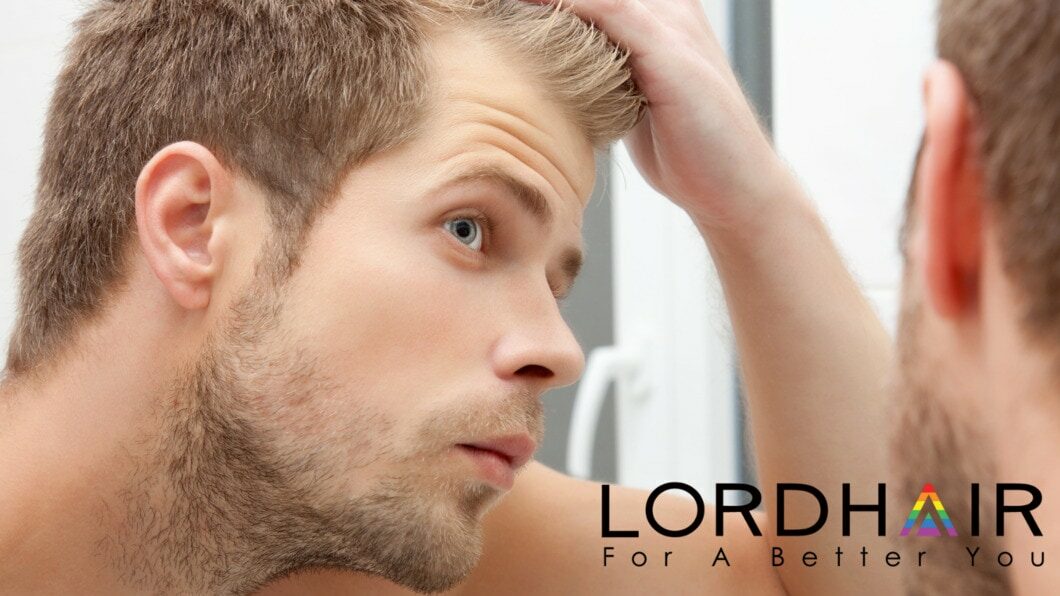 LordHair produces a range of authentic looking hair systems that provide a simple solution to hair loss. For some gay men hair loss is a traumatic experience and for those looking at a hair system here are some interesting facts.
10 facts about wearing hair systems
Hair systems (also known as wigs) will not damage your own hair.
Your hair will continue to grow.
You can swim, shower, workout, style, sweat, run your fingers through your 'hair' system hair.
Hair systems are glued onto your scalp and will need to be changed every 3-6 weeks.
Hair systems will not fly off in the wind or if it gets wet – even if it's time to change your system.
The glue used to bond the hair system is transparent and used in hospitals for skin injuries.
You will not feel any sensation of the hair system being on your scalp.
You will need to shave the area where the hair system is to be placed so it can bond with the skin.
"Undetectable" for hair systems means the eye will not be able to detect the hair systems because of the transparency of the material holding the human hair strands.
Human hair is donated for hair loss sufferers and donators are generously rewarded.
View this post on Instagram
10 Hair Raising Facts About Body Hair
Hair can grow faster with the anticipation of sex.
The average head of hair is around 100k-150k strands of hair.
Hair is the storehouse for our body information and analysing a single strand of hair can provide a wealth of information about us.
Hair is non-binary and there is no difference between genders.
Asian hair grows faster than other races.
There are 14 elements that are found in hair and gold is one of them.
There are only 5 parts of the body where hair will never grow.
You had all your hair follicles when you reached 5 months old.
Everyone loses around 50-100 strands of hair a month.
Remember summer in lockdown, hair grows faster in hot months rather than cold.
VISIT LORDHAIR'S LGBT+ DIVERSITY PAGE FOR A BETTER YOU.