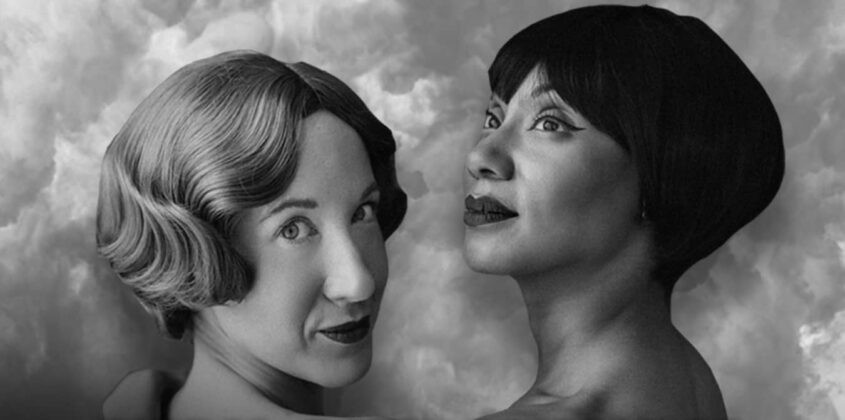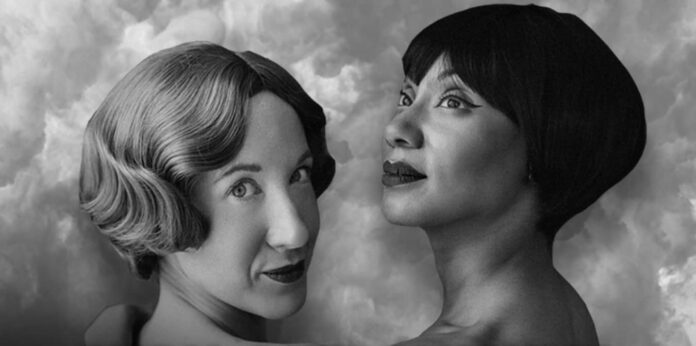 A queer and revolutionary musical that immerses audiences in Weimar-era Berlin and the fight for artistic revolution against the backdrop of the rise of fascism, Fury and Elysium runs at The Other Palace Studio this month, 6th – 18th June. This epic new production explores our queer culture and pays homage to six highly influential Weimar Republic icons while focusing on the fascinating lives of three very different Jewish women coming from the worlds of expressionist art, political agitation and the drag king scene.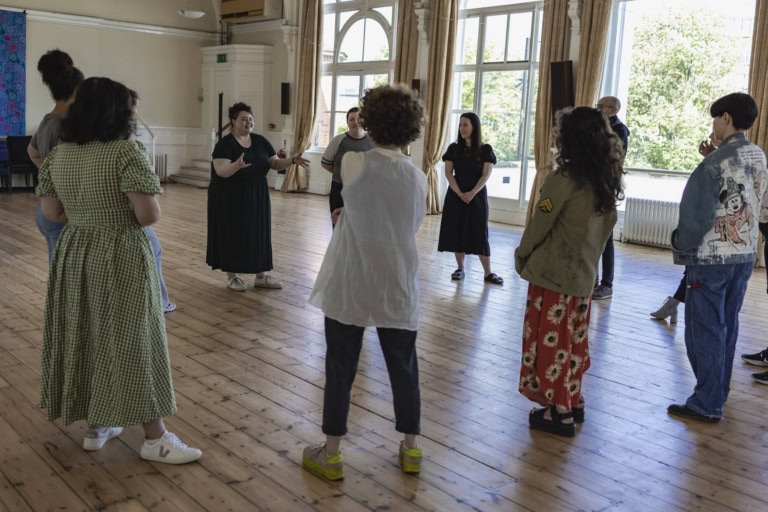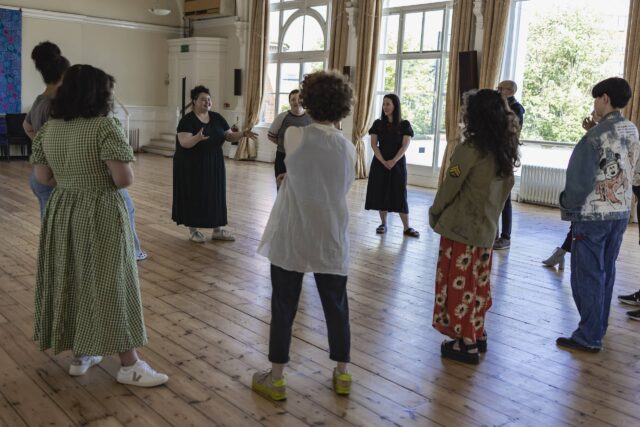 QX asked three of the cast to share some insights into their characters and the period, and the relevance of the story to today's queers.
Stephanie Martin (she/her): Fury and Elysium stages and celebrates the infamous, hedonistic and inspirational queer scene in Berlin during the 1920s, from the performers in the queer clubs to a passionate love affair between Drag King Claire Waldoff and her future life partner Olga. It's so thrilling and inspiring to look back at these characters who lived in an unapologetic and bold way. Their lives feel as exciting now as they did then. Queer histories have been hidden, but queer people have always existed as they do now. It's time to readdress this and place centre stage these queer histories and individuals who lived, loved and existed. Why have they been hidden from us? Who has decided whose stories have been told, remembered, honoured and staged? We are so excited and honoured to be sharing their lives and stories and celebrating them and their loves, work and art. It's so exciting to be making this piece with a queer cast and team. We visit the queer clubs and the freedom, joy and passion below the streets. Our characters include Claire Waldoff – a cabaret performer, and Anita Berber – queer dancer, artist, bisexual, and thrill seeker. Of course, we know the trauma, danger and persecution that was to come for the people of Berlin and Germany. Our piece feels like an important story of how easily freedoms can be taken away, and with the rise of fascism, queerness is under threat. It's an important lesson from our queer histories that we must not forget.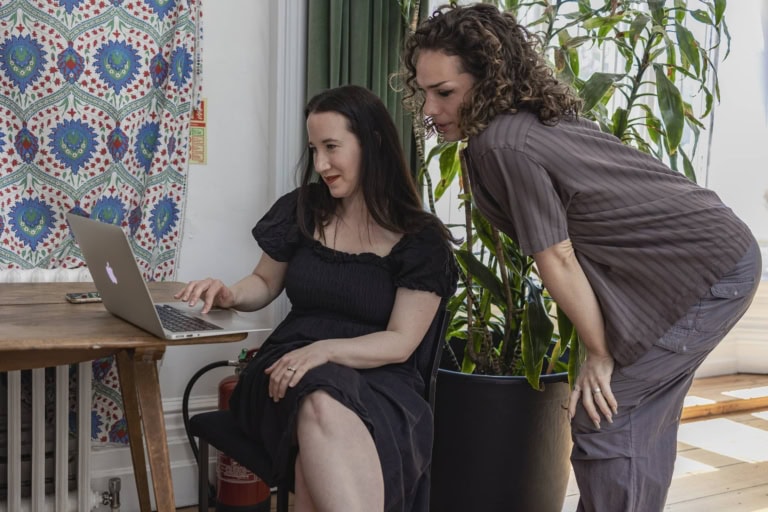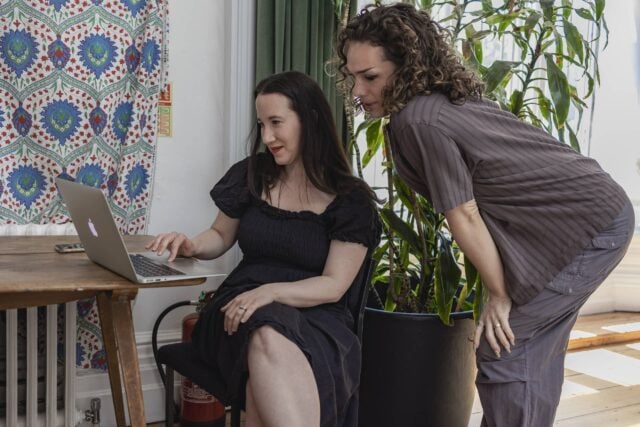 Ashley Goh (they/them): I'm extremely excited to bring Claire Waldoff to the stage in Fury and Elysium. What makes her stand out for me personally is that she was often straightforward and crude in her songs instead of dancing around points with double entendres like a lot of other performers like her. I feel like there is this pressure for AFAB performers to have this conventionally attractive precision and elegance, even as drag kings, so for her to have been breaking those barriers as far back as 1908, I think it is important to see them represented on stage.
Being able to bring a historical drag king to the stage is a great honour for me. Only recently has queer representation become a bit more commonplace, yet drag kings are only just being brought to light, so it means a lot to show our audiences a drag king who very successfully worked from 1908. Queerness has been here for much, much longer than we were ever taught and in every corner of the world. It is still a shocking refresher whenever I see a picture of queer people pre the 1970s, and there is so much footage! We were always here, and I hope that it encourages people to research Claire Waldoff and the other brilliant queer and complex women in our show.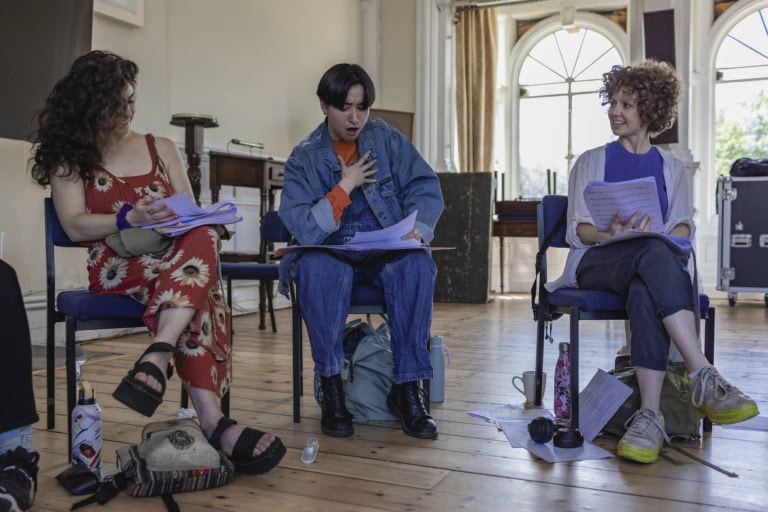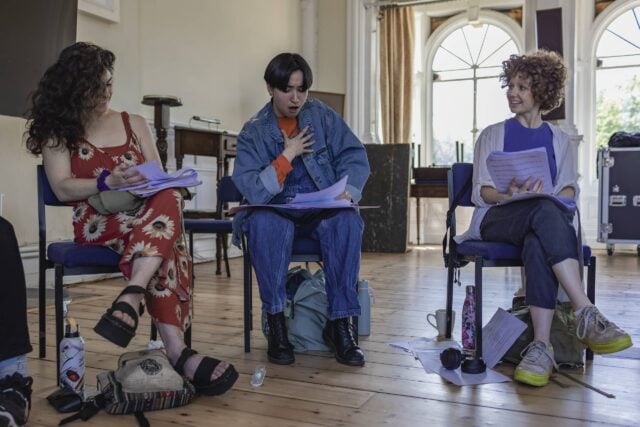 Iz Hesketh (they/she): Playing Anita Berber is pure queer joy. She is the definition of a queer party girl, always after a good time and finding love in many places. Anita emulates and encompasses everything we know of queer culture today. She is an equal opportunity lover with a love for a good time and unapologetic pleasure. Sexual liberation is often something that is still frowned upon today; however, Anita was proof that historically it has always existed. It is fascinating that we can look 100 years ago and find someone who would still be revolutionary today. At her core, whether she knew it or not, Anita Berber was and continues to be a queer rebel and inspiration.
_____________
Join the ensemble for an evening of authentic Weimar decadence, pulchritude, pomp and splendour. These iconic characters contributed significantly to the pulsating flair of the metropolis while the Nazi storm on the horizon began to blaze.
Post-show Q&A: 10 June, 3pm. Signed Performance + Pre-show Drag Performance: 16 June, 8pm.
Fury and Elysium runs from 6th June to 18th June at The Other Palace, 12 Palace Street, London SW1E 5JA, United Kingdom.