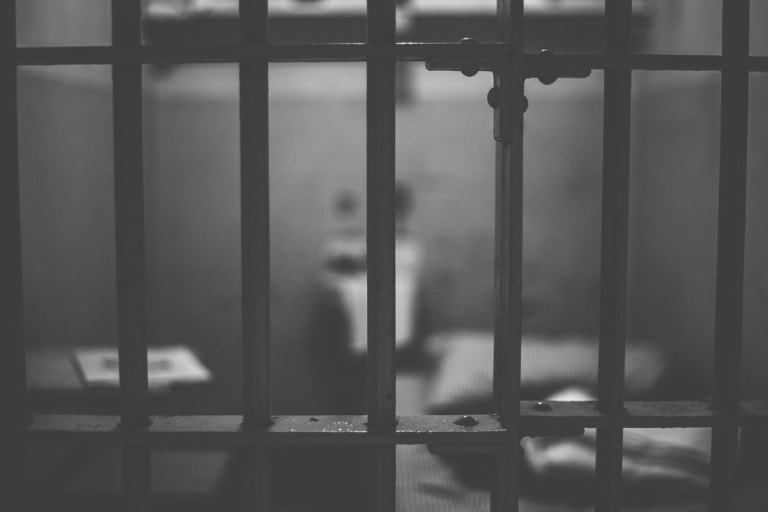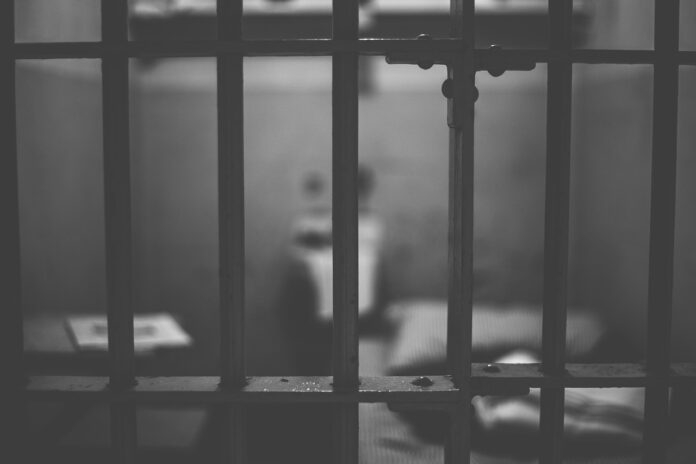 Homo Promos Theatre Company, the oldest LGBT+ theatre company in the UK, is taking 1944: Home Fires to Wormwood Scrubs Prison on Tuesday September 5th. It's sponsored by the prison's Neurodiversity Support Officer, Jake Booth. Jake is also the chair of Pride in Prison. This is a private performance for prisoners and staff.
The show is a 50-minute opera about the time in 1944 when Ivor Novello, a composer and idol of the West End, was imprisoned in Wormwood Scrubs for fiddling his petrol coupons. Some reports have him sharing a cell with a 20-year-old 'Mad' Frankie Fraser. Fraser later became the notorious hitman of the Richardsons in their gang war with the Kray Twins. Glamorous and fey Ivor imprisoned with homophobic psychopath Frankie – what could go wrong?!
Producer Peter Scott-Presland says: "We've always been committed to going outside conventional theatres, and taking shows to people who otherwise would have no experience of them. A gay opera, performed in the place where the events happened, for an LGBT+ audience and friends, is right up our street. We can only applaud initiatives supporting LGBT+ prisoners and want to contribute to that in our own way. We applaud the strides the prison service has made over the last 20 years. This is a totally different world from the squalid prison world Peter Wildeblood wrote about in 'Against the Law' after being imprisoned in the Scrubs for gay sex offences in 1954.
"We think there's a lot in here that prisoners can identify with, having the trauma of incarceration. Novello is convinced that his life is in ruins and he'll never be able to work or write again; it takes the prisoners singing one of his songs, Keep the Home Fires Burning, to convince him to carry on and face whatever the public may throw at him. For all his bravado, Frankie is terrified because he is about to be taken to Banstead Asylum. He has been diagnosed as 'incurable' [i.e. incurably psychopathic] and is lined up for the new Electric Shock Treatment [ECT]. With his vast network of Queer friends, Novello would have known all too well what that treatment involved and the vegetative state it could reduce people to. It is he who gives Frankie the courage to resist such treatment. ECT is still in use in the UK, and conversion therapy is not banned here, a matter of anger and anguish to all LGBT+ people. In the opera, there is much detail about the grinding poverty and hardship of the East End before the War and how it forced young men into crime almost in spite of themselves. This, too, will strike chords, we think.
"There is a thriving LGBT+ community in the prison. Many people in the audience will see the connections between 'criminality' and homosexuality at a time when all sex between men was illegal. We believe the performance can also serve a therapeutic function and promote resistance in the portrayal of ways in which prisoners can turn adversity in imprisonment to advantage. The lessons of self-respect and self-belief are very important to an LGBT audience; a sense of one's own history is vital to a sense of self-worth, confidence and security."
For those of you who aren't in The Scrubs, there are, in addition, two public performances of 1944: Home Fires.
Sun September 3rd, 8.30pm. Cockpit Theatre, Gateforth Street NW8 8EH. Tickets from here – https://rebrand.ly/home-fires-3
Wed Sept 6th, 8pm. Tower Theatre, 16 Northwold Road, N16 7HR.Tickets from here – https://rebrand.ly/home-fires-6