Prepare for a wild and wacky experience as East London's most eccentric and chaotic alt-cabaret stars take over the mothership! Every Saturday and Sunday from 12-5 pm, Drag Brunch serves up a delightful mix of games, quizzes, shows, and prizes that will leave you entertained and wanting for more.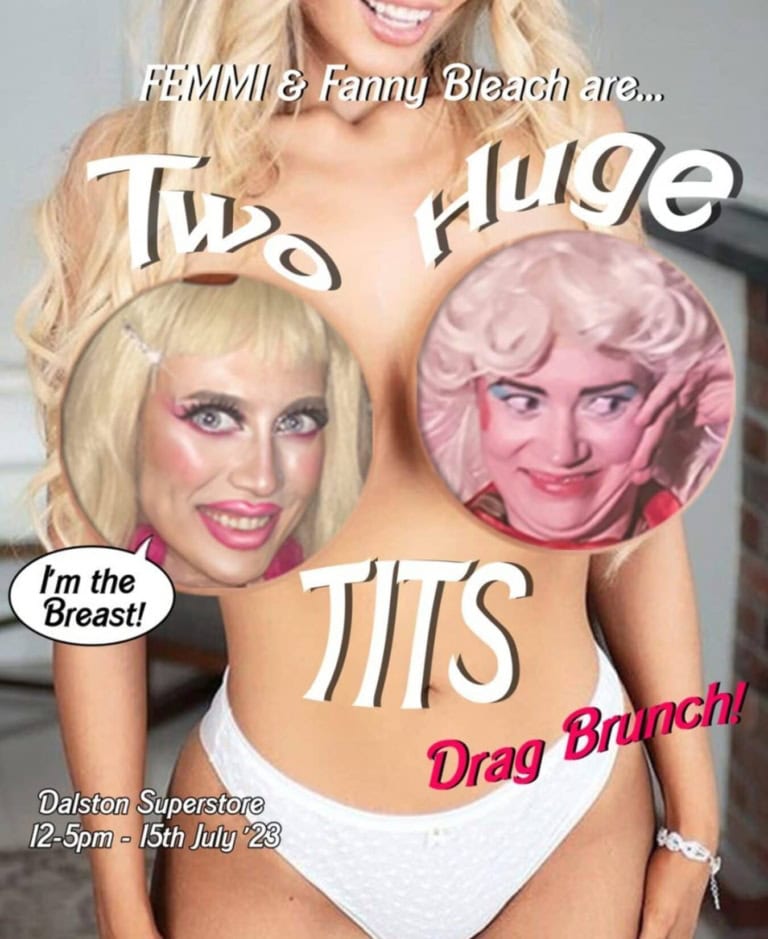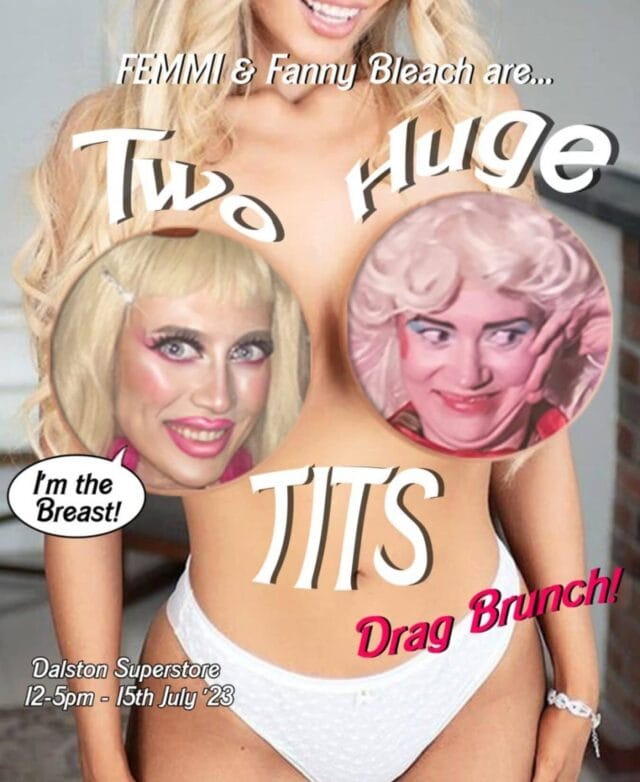 Saturday, July 15th, brace yourself for an unforgettable afternoon with the infamous bimbo legend
Femmi Bitch
, and the comedy genius
Fanny Bleach
. Get ready for a rollercoaster of crazed comedy, deranged performances, and off-the-wall silliness, all inspired by the release of The Barbie Movie!
Drag Brunch is from 12 – 5 pm on 15th July at Dalston Superstore, 117 Kingsland High Street, London E8 2PB, United Kingdom.