Patrick Cash analyses an increasingly homophobic Russia…

In March 17th of this year, St Petersburg, the second largest city in Russia, passed into law a bill banning the 'propaganda of sodomy, lesbianism,bisexuality or transgenderism among minors'. Supposedly designed to protect the region's children from external influence, the bill was clear about its punitive fines – up to 500,000 rubles if charged (about £10,500) – but decidedly vague about what exactly constituted 'propaganda'.
This has lead respected public figures in Russia such as Tanya Lokshina, Deputy Director of Human Rights Watch's Moscow Office, to speak out against the law, stating not only that it is 'reminiscent of fascism', but also that its wording is 'so broad and vague that someone could be arrested for anything from holding a rainbow flag to running a helpline for gay teenagers'.
However, despite widespread international outcry and protest, the bill has now been proposed to the State Duma, the lower house of the Russian parliament, where it may become federal law.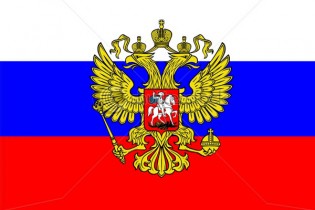 Although St Petersburg's legislative decision was the first to garner widespread international attention in the global press, it was not the first Russian city to pass this type of law and was in fact following in the footsteps of three other regions; Ryazan, Arkhangelsk and Kostroma.
The draft law was submitted to the State Duma by the Novosibirsk region, whose deputy Alexander Ilyushchenko explained their decision as 'protecting the majority of people who are not associated with homosexuality [so they don't have to tell] their children things like this happen'.
Deputies added that 'the promotion of homosexuality is widespread in Russia' arguing that events such as gay pride parades could have nefarious effects on children, and Larisa Pavlova, a board member of the security of family Parent Committee, welcomed the draft law as 'ten years late'.
"74% of Russians deemed gays and lesbians morally dissolute or deficient."
The emphasis upon depicting homosexuality as a threat upon children's innocent minds is further emphasised by an additional clause of the bill, which dictates a fine of a one million rubles for the promotion of paedophilia to minors. Which implies that if you're gay you're about as half as dangerous, in the view of Russian authorities, as a paedophile to their children.
So far though, the courts have been cautious in applying these new laws. Two LGBT activists were arrested in St Petersburg under the legislation for bearing placards reading 'Gay – this is normal', but were released for lack of sufficient evidence.
And the case that has made big international headlines is that of Sergey Kondrashov, a straight lawyer in St Petersburg, who was arrested for holding up a banner stating 'a dear family friend is a lesbian. My wife and I love and respect her – and her family is just as equal as ours'. He was later cleared of his charge of promoting homosexual propaganda by a Russian judge.
Yet these small successes do not bear much optimism for the future of LGBT rights in Russia given the wave of seeming homophobia sweeping state and country. As Kondrashov says himself, 'this is the beginning of a long fight: I will continue to stand for what is right.' Should the bill be passed nationally then the opportunities for crackdowns on sexual minorities groups will become manifest.
And in this guise of protecting children it completely ignores those Russian LGBT citizens who have children of their own to look after and now must attempt explaining this bill to. Tanya Lokshina cites the case of journalist Masha Gessen who may be now banned from 'creating distorted perceptions about social equality of traditional and non-traditional family relationships', to her children, aged 2 to 13, in her same-sex relationship.
Where did this bill and attitude come from? Many cite that it has always been there; since Russia decriminalised homosexuality in 1993, the prevailing opinion has been negative to LGBT citizens. A 2010 poll by Levada Center found that 74% of Russians deemed gays and lesbians 'morally dissolute or deficient'. The prevailing Russian Orthodox Church regards homosexuality as sinful and many of these bills' authors are active members of this Christian institution.
And some writers, including The Washington Post's Michael Birnbaum, have pointed out that it may signal a move of Russia away from the perceived liberal permissiveness of Western democracy. Perhaps it is not a coincidence that the day after Hilary Clinton's historic speech on LGBT rights in Geneva, Russian President Vladimir Putin launches a blistering attack on her for accusing his elections of being rigged. Are Russian LGBT citizens being used as pawns in a bigger game?
Whatever the reason, the evidence is that life is beginning to darken for gay people and their straight friends in Russia.
• Whilst the bill is still being debated in Russian parliament, the citizens of other countries can make their international voice heard; follow the links below to sign up to AllOut.org's petition against the bill:  www.allout.org/russia_silenced
• Please send your letters of protest to: Russian Embassy London, 13 Kensington Palace Gardens, Kensington, London, W8 4QX. 
• Or call the embassy on: 020 7229 3628