The QX Guide To Where to Buy Your Kinky Gear We've Got Gay Fetish Gear Covered. Updated November 2019.
Kinky Gear at CLONE ZONE
Clone Zone Soho, 64 Old Compton Street, W1.
Tel: 020 7287 1619
Clone Zone Earl's Court, 266 Old Brompton Road, Earls Court, SW5.
Tel: 020 7373 0598
www.clonezone.co.uk
As well as stocking a huge range of gay accoutrements, Clone Zone stocks rubber and leather gear. Although, if you fancy something made to measure or "heavier" you might want to seek out specialist shops. Clone Zone is billed as the queer sex shop for every one.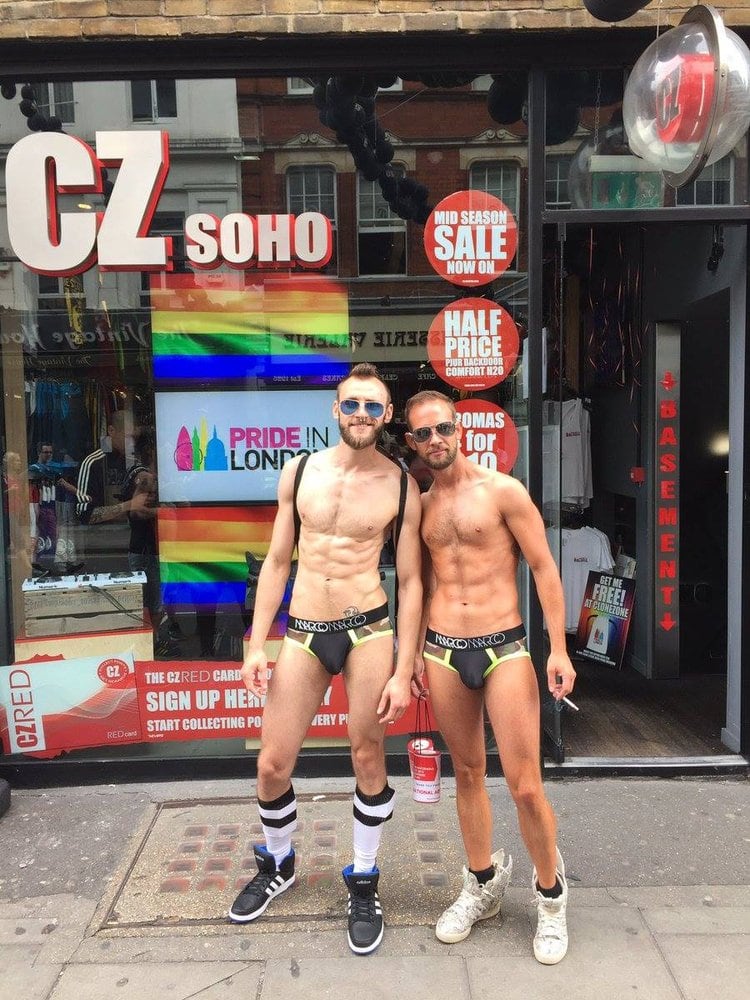 GEAR LONDON
(Formerly Expectations)
75 Great Eastern Street, EC2. Tel: 020 7739 0292
https://gearlondon.co.uk/london

One of London's most popular outlets for leather, rubber and kinky accessories. Stockists of RoB, Langlitz Leathers, Alpha Industries, Wesco and much more.
Opening Tines: Monday to Saturday: 12am to 8pm. Sunday: 12am to 5pm
Kinky Gear at PROWLER RED (Formerly 50 & Dean)
50 Old Compton Street, Soho, W1D 4UB.
Tel: 020 7494 4798
Located in the heart of Gay London, Prowler Red at 50 Old Compton Street has a hand-picked collection of fetish wear, from sexy tight shorts to harnesses, via a vast collection of porn and other sexual play paraphernalia. Kinky gear heaven for both Doms and Subs.
Opening Hours : Mon-Sun 11:00 – 22:00
An online store with that has regular discounts.
Kinky Gear at LIBERATION
49 Shelton St, Covent Garden, London WC2H 9HE.
Tel: 0207 836 5894
www.libidex.com
Leading latex designers Libidex have just launched a major new collection of latex clothing for men, called LIBIDEX:MAN. The range is aimed at a broad market for gay fetish gear, from latex aficionados to men who have never worn latex before, and tries to offer men the same sort of variety and spice in latex that's available to the female of the species. It's divided into five different ranges, each with its own stylistic flavour, from the serious to the fun and playful – Dandy Man, Fresh Man, Fit Man, Hard Man and Fresh Man. Sales feature big discounts.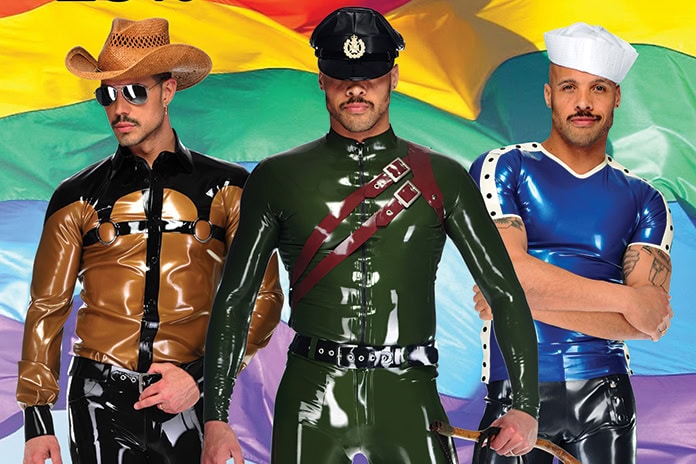 Kinky Gear at FETISH FREAK
Railway Arch 47B, South Lambeth Road, Vauxhall, SW8 1RH.
Tel: 07956 089 748
www.fetishfreak.co.uk
Don't be fooled by size! Fetish Freak, tucked away upstairs at The Hoist, is overflowing with fantastic fetish fun, from tailor-made leather wear to great deals on sex toys, footwear, masks, hoods, lube, harnesses and so very much more.
BLEACHERS
www.bleachers.co.uk or see a selected range at Vintage Planet Camden Market Horse Tunnel Shop D23 London NW1 8AH
Bleachers and CO. is an exciting, young, British brand for skin and urban wear. It takes its inspiration from iconic British fashion trends from the 60s, 70s and 80s, including re-interpretation of the working class skinhead look from the 60s and the gay skinhead look of the 80s, as well as the punk look of the 70s. They provide all the accessories to complete your skinhead look from braces and laces to skinny leg bleachers for under chaps and bleached jackets.
MASTER U



330 Kennington Lane,Vauxhall, SE11 5HY.
Tel: 020 7582 9406
www.fetish-store.co.uk
Manufacturer of state-of-the-art leather gay fetish gear and bondage gear. Producing leather slings, hoods, sleep-sacks, restraints, bespoke clothing and equipment with unrivalled attention to detail and quality. All products are hand crafted in our leather studio and fetish shop based in Vauxhall, London.
REGULATION
13a Bateman Street, Soho, London W1D 3AF. Tel: 0207 226 0665
www.regulation.co.uk
The "UK's premiere London-based adult fetish clothing and accessories store". A veritable Aladdin's cave stocking thousands of products ranging from simple hankies and handcuffs to "couture" rubber wear and made-to-measure coffins. The level of craftsmanship from the adjoining workshop is exceptional.
ROB
24-25 Wells Street, W1. Tel: 020 7735 7893
www.rob.eu
Internationally renowned purveyor of top quality leather and rubber wear. Also selling the full range of accessories to enable you to kit and caboodle yourself out fully for that Tom of Finland fantasy. RoB is celebrating 30 years of trading… keep an eye out in QX for more details of giveaways and their big birthday bash at Hard On in October.