If you are looking for a gay Christmas card or a male sex toy, then The QX Guide To Gay Shops, where to buy your sexy gear, is for you. We've got gay lifestyle and gay fetish shops covered! Updated September 2023.
---
Gay Shops Online
---
ESMALE

Gay Superstore
Everything you can imagine for the bedroom and beyond. Regular sales make this one of the more popular online gay shops.
Online Shop: https://www.esmale.com/
---
PROWLER

Gay Superstore
With four stores across London, you're never far from a Prowler store. From stylish underwear through everything you need in the bedroom to that extra kinky something, Prowler online has you covered.
Online Shop: https://www.prowler.co.uk/
---
CLOCKEM ROCKEM

Swimwear
Their swimwear range is cut, shaped and developed to showcase and stylise the male body shape. Tight, shiny and offering something different. The fabric is quick-drying, highly durable, colourfast, and holds its shape when wet. They have cut a tighter bias and double-lined. No unsightly labels are added. Cut to bikini fit, tight to show off your greatest assets. Logos are sublimated, so there is no unsightly fading. The range is fair-priced for a quality product. They promise excellent customer service, which stays with you through the process, and they want you to have a great experience. Once you CLOCKEM, we know you'll ROCKEM.
Online Shop: https://www.clockemrockem.com/
---
HONOUR Skin Two
Selling wear made from PVC, Latex, and Leather plus that sexy Wet Look. From lingerie to bondage, with sex toys in between. Regardless of gender, there's something here for you if you're into kink or just plain sexy!
Online Shop: www.skintwo.com
---
UBER KINKY

Lingerie and Bondage
Fetish wear and lingerie for men and women, plus bondage and toys. Great offers and great prices. One of the fetish shops that is only online and with excellent reviews.
Online Shop: https://www.uberkinky.com/
---
Friend Of Dorothy

Gay Sex Supplements
A small company dedicated to providing high-quality LGBTQ+ merchandise. They provide a range of supplements to improve gay sex, including those that make douching easy and ones that help you maintain a natural erection.
Online Shop: https://friend-of-dorothy.co.uk/
---
DEADGOODUNDIES

Discounted Men's Underwear
Gay men obsess over underwear. And why shouldn't we? Sexy underwear maketh the gay man!
Online Shop: https://deadgoodundies.net/
---
MISTERB.COM Continental Fetish Wear Store
This fetish meister has stores in Antwerp, Amsterdam and Berlin. Just one click, and you're there!
Online Shop: https://www.misterb.com
---
Gay Shops In Soho
---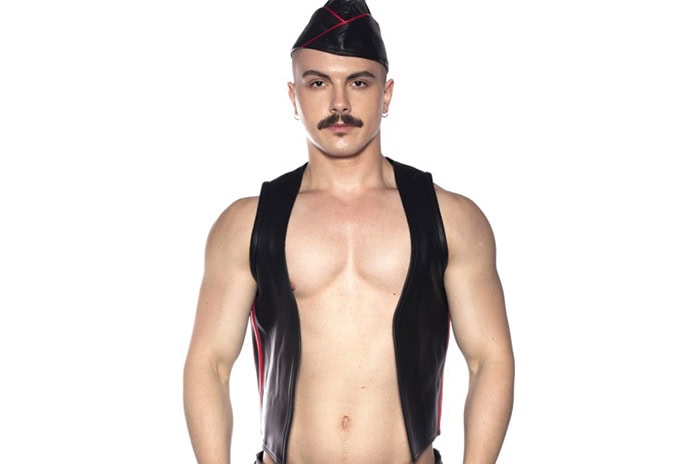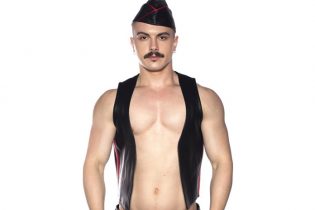 Located in the heart of Gay London, Prowler Red at 50 Old Compton Street has a hand-picked collection of fetish wear, from sexy tight shorts to harnesses, via a vast array of porn and other sexual play paraphernalia—kinky gear heaven for both Doms and Subs.
50 Old Compton Street, Soho, London W1D 4UB, United Kingdom. Online Shop: http://www.prowlerred.com/
---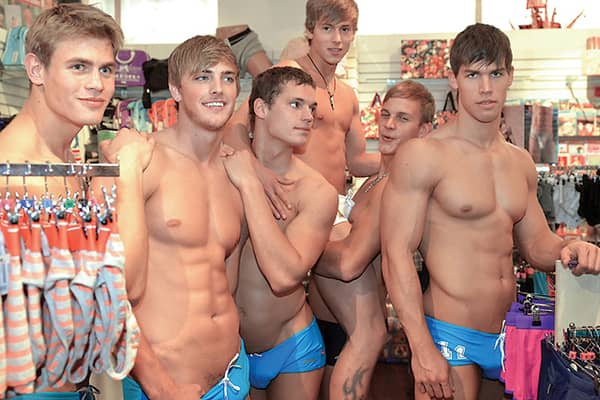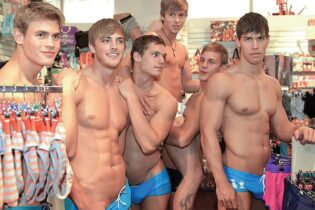 Prowler Soho

Gay Lifestyle Shop
Selling male sex toys and anything that might accessorise your gay lifestyle: underwear, sex videos, gay calendars, gay mugs, queer cards and even queer Christmas decorations. Ideal for Christmas stocking fillers and gay birthday gifts.
5-7 Brewer Street, London W1F 0RF, United Kingdom.
Online Shop: https://www.prowler.co.uk/
---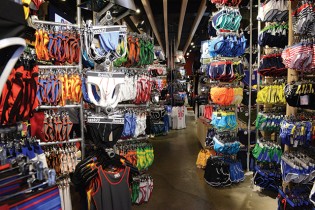 CLONE ZONE SOHO

General Gay Shop
Clone Zone is billed as the queer shop for everyone; gay sex toys and sexy gay underwear, and obligatory poppers, are their mainstay. Clone Zone stocks rubber and leather gear. Although, if you fancy something made to measure or "heavier", you might want to seek out specialist shops.
64 Old Compton Street, London W1, United Kingdom.
---

REGULATION

Fetish Wear
London-based adult fetish clothing and accessories gay shop. A veritable Aladdin's cave stocking thousands of products ranging from simple hankies and handcuffs to "couture" rubber wear and made-to-measure coffins. The level of craftsmanship from the adjoining workshop is exceptional.
13a Bateman Street, Soho, London W1D 3AF, United Kingdom.
---
Gay Shops In South London
---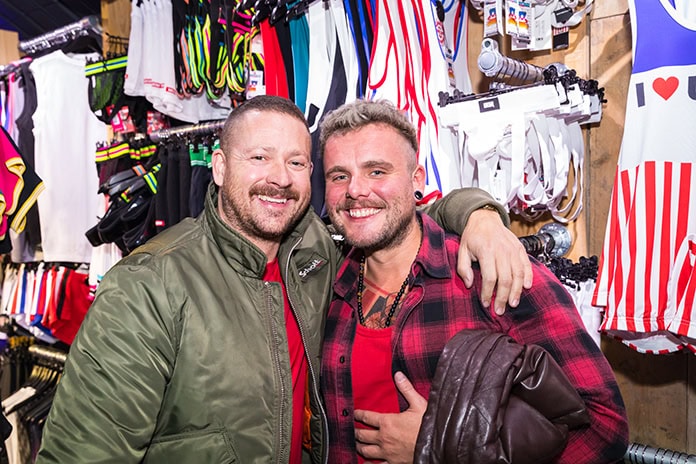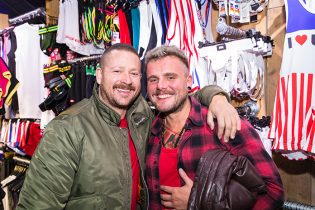 FETCH

General Gay Shop
Did you know fetish is currently more popular than ever? Perhaps, with all the doom and gloom of modern life, people are exhibiting more escapism in their sex lives. Nestled under an arch in glossy Clapham, Fetch is…a fetish shop! Whether you want bits for the bedroom or clothes for the club, Fetch will have something for you! So next time you have a spare hour, schmooze down to Clapham and get your hands on something spandex!
Arch 643 Voltaire Road, SW4 6DH
---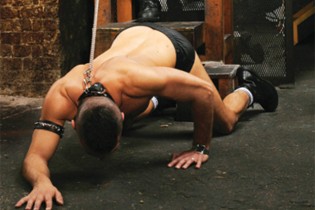 FETISH FREAK

FETISH WEAR
Don't be fooled by the size! Fetish Freak is overflowing with fantastic fetish fun, from tailor-made leather wear to great deals on male sex toys, footwear, masks, hoods, lube, harnesses, and more.
76 Bolton Crescent, Oval, London SE5 0SE, United Kingdom.
---
Gay Shops In West London
---
Clone Zone

Earl's Court

General Gay Shop
Gay fetish, fashion, male sex toys and bedroom essentials.
266 Old Brompton Road, Earls Court, London SW5, United Kingdom.
EDITOR'S LETTER: Banning fetishes from Pride would go against everything Pride should stand for