Ahead of uber-chic Berlin club night MEMBERS descending upon East Bloc this weekend, we caught up with the man behind the mayhem, Max, to find out what to expect…
---
What gave you the idea for the 'MEMBERS' club night party? 
It all really started when the new Club Kosmonaut was going to open and a friend was playing the pre-opening in December 2012. When we went to see the club, it was completely under construction but you could already see something greatwas shaping up – with an amazing garden, which is an important feature for Berlin parties. And above all the same incredible Funktion One sound system you find in Berghain!
What was the first reaction of the Berlin crowd? 
Everybody was excited, and we started with the first party being a huge success. It was easy to grow from there. I think it was a good time to start a party then.
What's the music policy of MEMBERS and how did you decide it? 
We play supreme House and Tech-House, which is mostly new so we can take the guys dancing on a long musical journey instead of playing hits. That is different to really most gay parties, believe it or not. Marc Miroir is serving as a sort of musical director and we really have thorough discussions on who to invite since we don't have your average 2-3 hour set but we like our DJs to be able to build up their climaxes and payoffs. Usually, we have one headliner and one newcomer, to give new faces a chance, apart from our dear residents.
Why do you think it's worked so well in Berlin?
It's the combination of several things. I think our choice of music is exactly what the guys want to hear, and I don't mean your average guys but it's attracting an amazingly sexy and special crowd. Then the club with all its (light) features is outstanding, and last but not least the garden is a dream, because guys can dance and romance outside all night long.
Describe the typical MEMBERS club kid you'd see coming through your doors… 
The typical crowd of MEMBERS is very mixed. We always find this variety to be the striking trait of the party. It is not like you are an outsider if you don't have the right muscles to flaunt and you don't have to outdo yourself in crazy outfits and make up to be part of the fun, but if you do, you will always find plenty of others who do also. So, it's really from flamboyant club kids to the sturdy bearded men, muscle guys, young and stylish boys, men, drag queens – all united by their love of music. Young and old like you would not expect at one party and in the end you may be really surprised who ends up making out with whom.
How do you think the club will go down in London?
We can't wait to see! We run the party together with Borja Pena and he knows exactly what the guys in London want. Mixed with our idea of a good party it's a good combination. I'm sure MEMBERS in London will be its very own special thing and cannot be compared but with lots of hot sizzle!
Why have you chosen East Bloc as the perfect club for your party? 
We like the size and intimacy that you can only offer if you are not so commercial, the East London location, the different rooms like Kosmonaut in Berlin, the soundsystem is good and there is a good atmosphere. The best requirements for MEMBERS in London.
And finally, what are you most looking forward to about the night yourself?
I'm looking forward to a great night out: with some nice members shaking to the music we love and I can't wait to see the great sexy guys of London!
MEMBERS DJ: Marc Miroir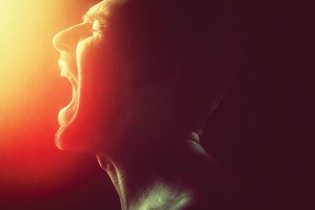 Who is Marc Miroir?
MARC MIROIR is the musical mastermind behind MEMBERS who is better known internationally at clubs like Space/ Ibiza, Cocoon or Fabrik Madrid and for his coveted label PASO music.
A little bit about themselves …
Music is my passion. Since I was 20 I've been resident at one of the oldest electronic music clubs of Germany, already playing with the biggest names of the industry. I have often been called a DJ's DJ delivering highly celebrated releases which are played and highly appreciated by the best DJs in the world. In my sets I come to life and I love the interaction with and the energy of the floor being able to build and maintain momentum like it is a communication for me.
1. Marc Miroir / 'Love' (Paso Music)
'Love' is bursting with energy that I decided to release it on my own imprint PASO music, my first EP since 2 years on my own label. Love simply rules no matter who or how or what.
2. Vinyl Speed Adjust / 'Beatrok' (Pressure Trax)
This vinyl-only by an innovative Frankfurt label delivers a new hypnotically driven masterpiece with amazing strings.
3. Rework / 'Rise and Fall' (Vision Quest)
I'm a big fan already for a long time and really like that every new release is an enormously positive surprise with typical rework vocals., A possible live act for MEMBERS.
4. Mark Deutsche&Musoé / 'True' (Paso Music)
This forcefully pushing piece of music marks PASO music's 40th EP, great vocals, being released with two Henneberg remixes.
5. Paranoid London / 'Paris' Dub Vol.1 
MEMBERS classic with great female vocals with everyone going crazy on the build-up of the bassline.
• Members is at East Bloc (217 City Road, EC1V 1NJ) on Saturday 31st May