With a new Wayne Shires night crashing into town, we caught up with the man himself to get the lowdown on Brüt!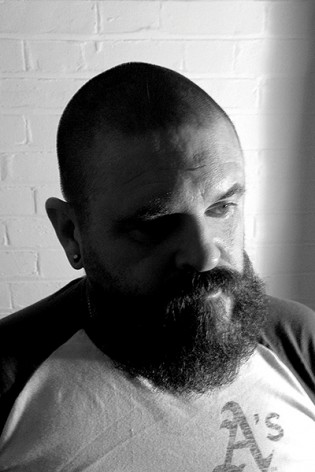 Tell us about Brüt. First, it's a new venue space. How did you find it and what's the look?
I've been wanting to do a new night for a while, a men-only dance night for all types of guys who want to hear good music. I loved the Crash days and the Sound Factory in New York, London is ready for a new hot night on a big scale with amazing sounds.
The venue is brand new and we are the only gay night there. It's three big arches under Cannon Street station in the City with a great industrial feel: high vaulted ceilings, exposed brick, all the old metal works are still there – it's perfect for the type of big night Brut is (1,000 capacity) and kinda looks like it was made for gays with a 'sports bar' adjacent to the main room with pool tables and draft beer for the bear bar crew.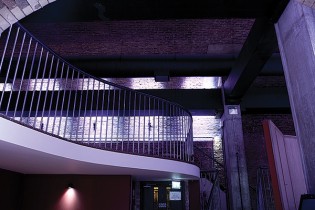 Which DJs are playing and what's the sound gonna be?
We've got two of my favourite DJs for the launch party:  Terry Farley & Pete Heller. I've known both for years and have always loved the music they've produced – they kind of defined UK house for me back in the nineties with Fire Island, Junior Boys and Roach Motel and they'll be bringing that heritage and history to the dance floor alongside new music that compliments that. I want this night to celebrate the best of house from the past and present. They'll be joined by Ben Jamin and Ross Jones and Done & Dusted, all of whose music I love.
Who would like this night?
If you're into hot men who are on the big or butch side and who like great dance music and a beer then this is for you!
We hear Handsome is involved, too. Who's representing from them?
Handsome is hosting room two where there will be an early drinks pre-party from 9pm. It's a logical fit with its music policy. Martyn Fitzgerald, who promotes the night, will be getting that room going and will be followed by Ninebob and Wes Baggaley.
Who would be your ultimate Brüt celebrity and why?
Tom Selleck. Wouldn't you, back in the day?
• Brut is on Saturday 21st February at The Steel Yard (13-16 All Hallows Lane, EC4R 3UL) from 9pm-6am. £10 advance tickets available.
• VALID PHOTO ID REQUIRED FOR ENTRY.
• Brüt runs monthly after the launch event.