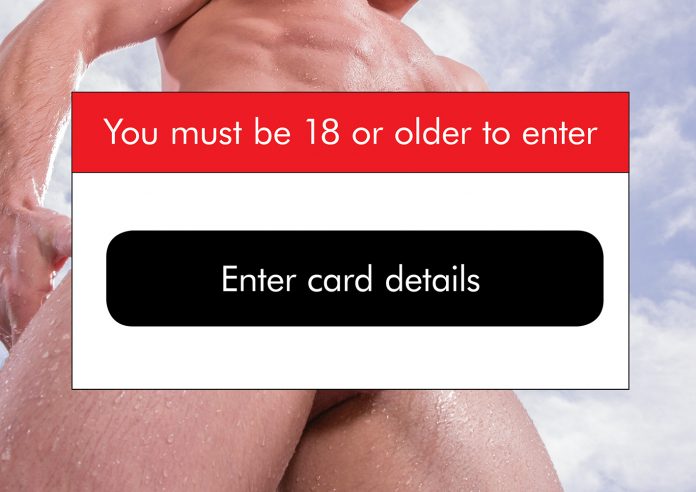 New draconian content laws to rock the adult industries
---
You may be wondering what has happened to the adult classifieds on QXmagazine.com. Well, it's because government legislation to control content on the web comes into force in April and we need to be ready for it.
Back in 2017, the Conservative Manifesto promised to make the UK the 'safest place in the world to be online'. In setting out to protect under-18s from sexualised adult content, the Conservative government came up with the Digital Economy Bill, which became an Act of Parliament that same year.
The legislation stipulates that all 'pornography' on the web available to people living in the UK, must be behind a robust age verification system. As we do not want to force QX readers to ID themselves, we have made the decision to remove the adult classifieds from the online magazine.
However, it's business as usual in both of our printed titles, QX Magazine and QXMen, both of which are freely available in your local LGBT venues.
Here are some more details on the legislation:
The definition of pornography is any material, not just R18 videos, 'produced solely or principally for the purposes of sexual arousal'. It's being regulated by the British Board of Film Classification (BBFC) and they will have the power to request information from the internet service providers (ISP) and to order that the ISP block any website it deems as non-compliant.
There is no judicial process. Given that failure to comply can result in a website being blocked, financial penalties in the hundreds of thousands of pounds, and access to financial services being withdrawn, it is concerning that such apparent censorship of the internet can go ahead without any recourse to a legal process. This is unprecedented.
There are also concerns about privacy. If you are an adult who wants to look at pornography, then you will need to prove your age and you can only do that by identifying yourself. Should you register with one of the companies leading in the field of age verification at the time (at the moment, the leader appears to be MindGeek, who operate the Pornhub network) then you may well be putting yourself on a database with millions of other people. Who you are, where you live, your IP address, everything you watch and by default your sexual preferences could be a data set somewhere and you won't know what is being done with that information.
We all know sites can be hacked. There have recently been a couple of high profile incidents when millions of accounts were hacked on Adult Friend Finder and on extramarital dating site Ashley Madison. The Open Rights Group fear that it's "inevitable" that there will be a data breach resulting from this legislation.
The United Nations Special Rapporteur on the promotion and protection of the right to freedom of opinion and expression, David Kaye, wrote to the government on 9th January 2017 detailing his concerns.
In his open letter to the people of the UK, David Kaye wrote,
"I express concern at the cumulative effect of the Digital Economy Bill and the Investigatory Powers Act (about which I raised concerns in a communication to your Excellency's Government dated 22 December 2015, GBR 4/2015). Together, these two pieces of legislation constitute a significant tightening control over the Internet in the UK.
Therefore, while I am cognisant of the need to protect children against harmful content, I am concerned that the provisions under the bill are not an effective way for achieving this objective, as they fall short of the standards of international human rights law. The bill contains insufficient procedures without adequate oversight, overly broad definitions and lack of data sharing safeguards that unduly interferes with the rights of freedom of expression and privacy."
We don't want to be critical of legislation without offering alternatives. Thinking it through, would it not have made more sense to legislate around the use of parental software, such as Net Nanny, obliging parents to activate such software on their child's device and for adult websites to do the same? This would have negated the need to collect extremely sensitive data on the general adult population. After all, we are talking about access to legal content.
One also needs to question how effective this legislation will even be in preventing tech savvy teenage boys gaining unauthorised access to adult content. One can imagine them honing their ninja skills and memorising a parental credit card number, and if no charge is made against the card then the parent will be none the wiser.
Indeed, our greatest fear is that this legislation will actually drive tech savvy youngsters to use the anonymous web browser Tor or use virtual private networks (VPNs). In effect, far from protecting youngsters the legislation may well see them inadvertently venture on to the dark web. But that concern assumes, of course, that the government's main concern really is protecting youngsters from adult content.