GIRD YOUR LOINS AND HIDE THE MINI SAUSAGE ROLLS. There's something even more blistering than the heatwave hitting London this week! No, it's nothing to do with that football thing or the Brexit omnishambles, it's star of ‪RuPaul's Drag Race season 9 and All Stars 3, Aja!
They're hotfooting and high-heeling their way over to judge a porn contest and eat some plantain. Because, as we all know, they're the two best things to do in London.
Jason Reid caught up with them to chat about music, comedy, controversy and their new EP, In My Feelings.
Hey Aja! How's life?
Life's great. I'm in Spain right now and it's so beautiful. I'm just back from the beach, feeling very sun-kissed.
I guess travel is a big part of your life now after what's been a life- changing couple of years. Enjoying the experience so far?
It's been a blessing, and really surprising how almost overnight everything changed for the better. One day I'm looking for a $20 bill in my wallet to take a cab ride in NYC and the next I'm flying around the world to perform and everything is arranged for me. Life is super different, but this is how it is now and I've just had to get used to it. I'm ready to take on whatever comes my way.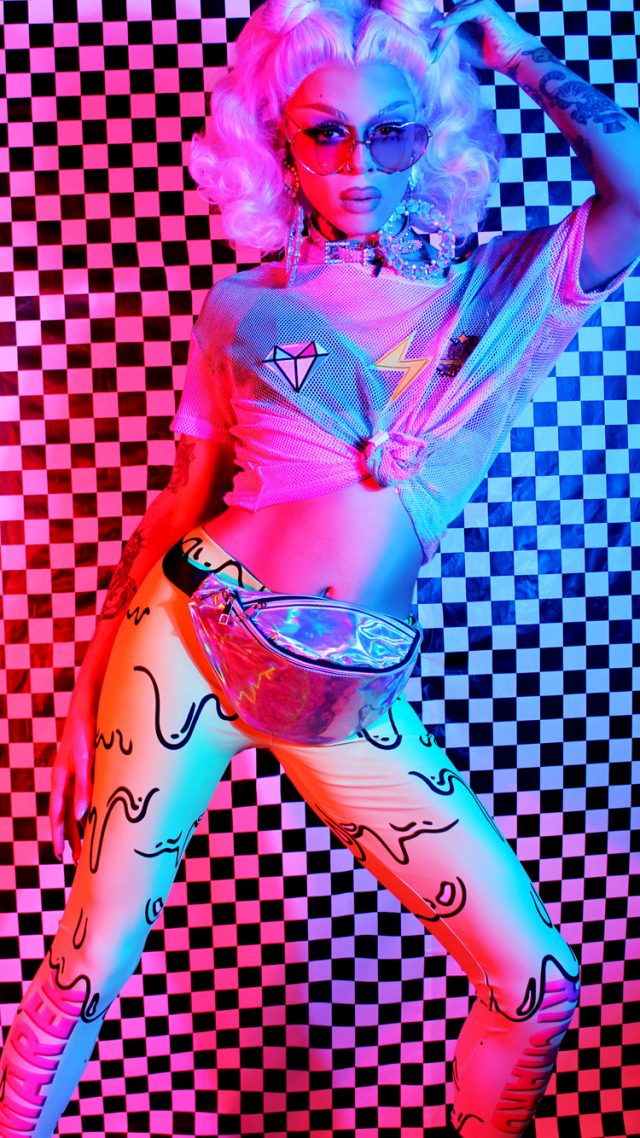 Amazing! Tell us a bit about your new EP, In My Feelings. You wrote it all yourself, right? I'm loving the hip-hop, summery vibe of it.
Thank you! I wrote the tracks while I was on the road. When an idea or lyrics came to mind, they'd go onto the notes section of my iPhone. Then when I got home I'd go straight from the plane to the studio to record. It was crazy. The final tracks are all first versions. There was no going back over and over. Everything came together so well in the space of two months. My heart and soul went into this EP. It's more about me as a person than a drag queen. You can download it from iTunes right now, plug plug.
Whose music are you into at the moment?
I've been listening to this artist called ABRA, they have a real cool, sultry sound. And I love classical music, like Vivaldi and Chopin. There's just something about the classics that really appeals to me, in music and paintings and art in general. There's a track called Art God on the new EP which is inspired by that love.
So your Linda Evangelista speech on Drag Race that went EVERYWHERE! Did you see it was on a placard for the Trump protest a few weeks back and it went viral?
Yes I saw that, I thought it was hilarious. The way I tend to think is: if it's supporting a good cause and it's free promo for me then why not. I'm a very easy-going person and stuff like that doesn't go to my head because I don't see myself as above or beneath anyone.
You sound pretty grounded.
We're all human and we're all here to coexist. Of course, I'm very aware of my accomplishments and I think it's ok to be like 'I'm that bitch'. Often I have interactions with fans and they'll be freaking out, but the most important thing for me to do is to establish a connection with them because in my mind that's what the experience should be about. People always remember if you're nice or not.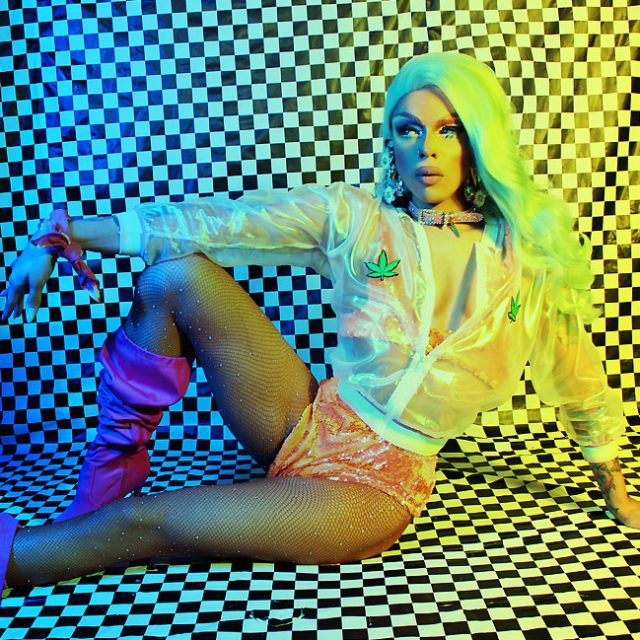 There's been loads of chatter about artists going 'too far' recently. Do you think anything should be off limits in comedy?
I don't think comedy should be closed off to certain subjects but I think there should be a point where the person who's delivering the comedy ties it into a more positive message. If a white person makes a racist joke I believe they shouldn't necessarily have to do damage control or apologise, rather educate people on why the joke was inappropriate. Especially as the Drag Race fandom is so impressionable.
Who would you like to see on All Stars 4?
Anyone, so long as it's a good season.
Oh please! As a viewer, who would you tune in for?
[laughs] I wanna see people that no one would expect, honestly. That's when shit happens. Bring the drama, important topics and controversy. Season 10 wouldn't have been even half as good if it wasn't for The Vixen.
You're in London next week. What will you be getting up to? Apart from judging naked people.
I have friends in London so we always hang out and go shopping when I'm in town. I'll get them to take me to Turtle Bay, a Caribbean restaurant in Brixton that I LOVE.
Aja will be appearing at G-A-Y Porn Idol ‪on Thurs 12 July.