UK Black Pride has become a tour-de-force! Starting off as a small party in the park, it's metamorphosed into a diverse, welcoming festival of colour and joy!
It's all about good atmosphere, good music and good people. Which is what Pride should be all about, of course!
We spoke to Production & Entertainment Manager (and former QX coverstar, dontchaknow!) Sadie Sinner, to get a feel of what to expect on the day, and what life's like for LGBTQ people of colour in 2018.
Do you think people of colour feel underrepresented in the LGBTQ community?
I think people of colour feel not-centred in the LGBTQ Community. More like an after-thought than a recognised intersection of what LGBTQ-ness can look like.
What can non-POC LGBTQ people do to be good allies?
Make life easier for your POC pals, by being proactive. Racial injustice is all around, there's no need to wait for "something to happen" and only be reactive.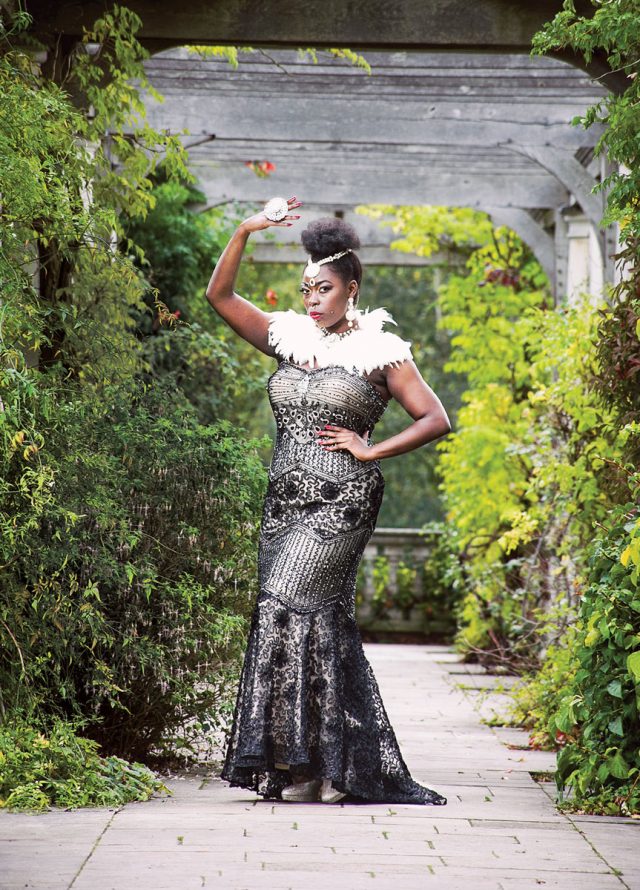 In the grand scheme of things, is London a good place to be LGBTQ and POC?
Yes! I say this because there are places in the world where people are imprisoned for being LGBTQ and people are hung for being POC. Neither of these things happen (openly) in London, so I'm gonna be realistic here and say "yes".
You are a fabulous queer black woman! What's life like in 2018 for fabulous queer black women?
People no longer call me "girlfreeeeen" in Soho, because I'm no longer in Soho! Why? Because so many other events are popping up that really centre fabulous queer black bodies! So, 2018 is a little event heavy (if you're black, fabulous, queer and a womxn and rolling your eyes, check these events/initiatives (The Cocoa Butter Club – hehheh, Spring Melanin, Sistren, BBZ, Pxssy Palace, AZ Hub <– this one's alcohol free!)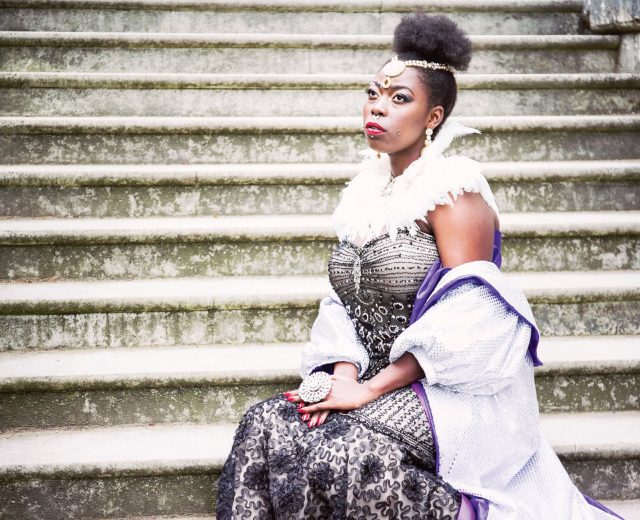 What public figures are you loving at the moment, and why?
I LOVE Munroe Bergdorf. It takes a real super human to rise from how people attempted to bury her. I also love Travis Alabanza, who released a chapbook that SAVED MY LIFE last summer.
Tell us a bit about the history behind UK Black Pride, and how it got started.
It was founded by super boss Lady Phyll, who recognised that the needs of POC under the LGBTQ umbrella were not being met by Pride in London. Whether this meant representation or recognition of the hardships many POC still undergo for being LGBTQ. Sometimes, when there appears to be no space for you at the table, that's just a sign that you need to build a new table. That's what Lady Phyll did, and so this year, the Asian, Latinx and African Diaspora are all recognised in UK Black Pride.
What song do you associate most with pride, and why?
I Wanna Dance With Somebody! I always sing it, last year EVERYONE sang along, the year before that, it brought the sun out at Cabaret stage…and people out of restaurants and onto the street to sing and dance. It's a powerful song! We all just wanna dance with somebody who loves us.
What's your plan for this year's Black Pride? Are you gonna be partying?
This year I'm the Production & Entertainment Manager, so I'll actually be shouting at everyone from the side of the stage. But once the day is done, it's Official Afterparty time, hosted by The Cocoa Butter Club at Her Upstairs. I'll be dancing 'til 3…maybe still shouting.
UK Black Pride is on Sunday 8th July at Vauxhall Pleasure Gardens. Midday onwards. For full details, head to ukblackpride.org.uk or follow them on Twitter @ukblackpride