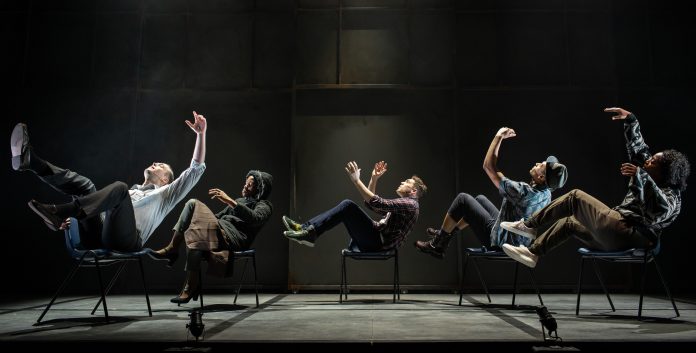 ★★★★
by Ifan Llewelyn
Just before you start tearing your eyes out in a fit of exhaustive rage, no, this isn't a Brexit play. If it were you can be sure we wouldn't be wasting your time with it. Diving headlong into the complexities of modern gay life, Leave to Remain is the diverse gay marriage musical that we need in our current queer climate. Though same-sex marriage became legislation five years ago, there has been little exploration into the impact it's had on your average gay man. The gay marriage narrative is usually homogenized into marriage culture at large, with the odd same-sex couple in your bridal magazine or a little rainbow flag in the corner of a jewellery shop window display. The narrative we are given here is unflinchingly queer.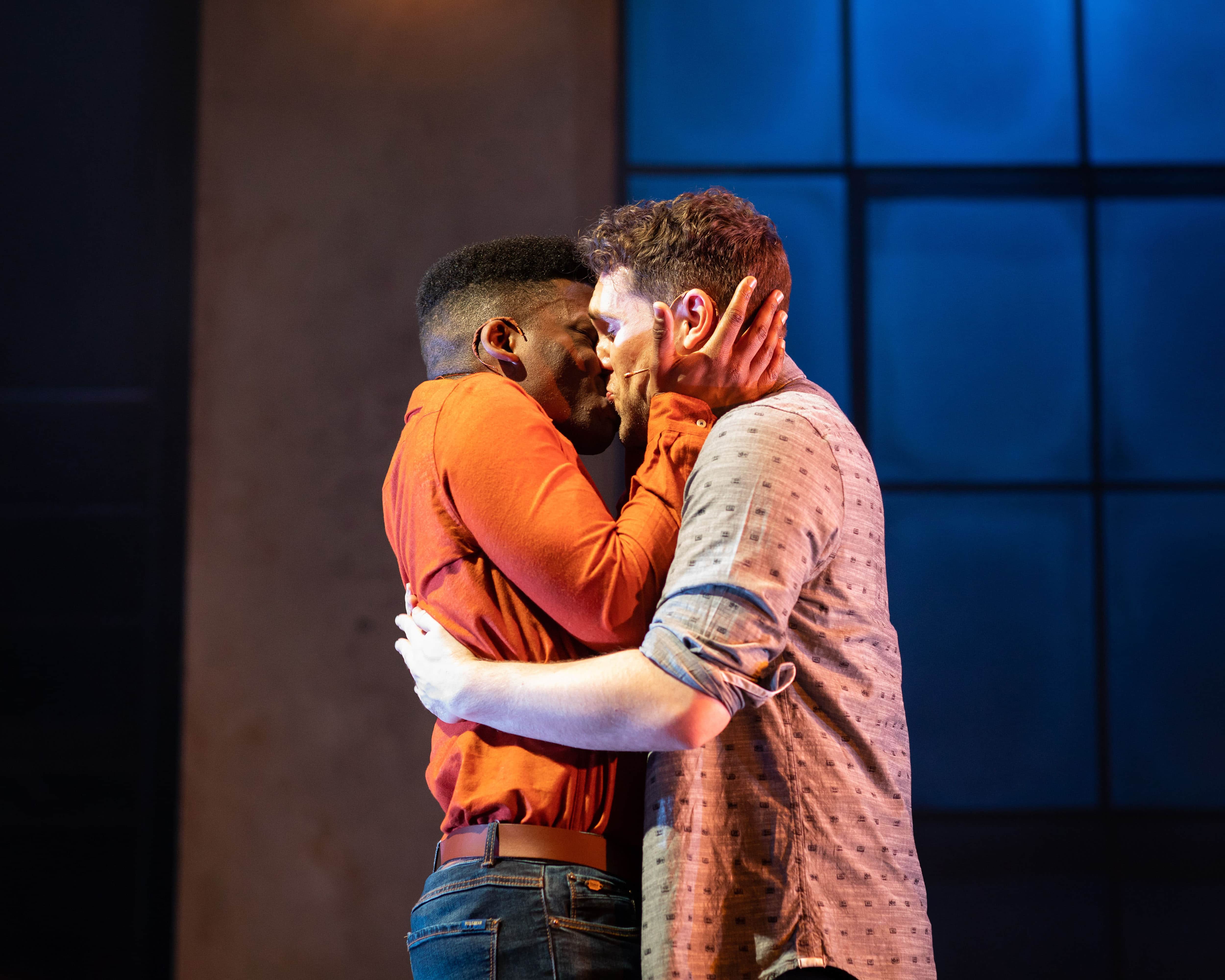 There have been many gay marriage plays before it, yet this production disencumbers itself from a discussion of marriage at large and merely presents it as it stands. Us gays can get married if we want to. Period. When choosing to take the plunge into matrimonial uncertainty, there's a hell of a lot that comes with it, from family to personal history which all comes crashing together in a life-altering declaration of commitment to another person. Having been together less than a year, Obi and Alex still have a lot to learn about each other before skipping over to the registry office. The play opens with a whistle-stop tour of their relationship, from a chance meeting to the first time saying 'I love you', to moving in together. It soon becomes apparent that Obi is a little hesitant to make the commitment, but since his partner needs a way to stay in the UK his doubts are cast aside. As the hesitant, contemplative Obi, Tyrone Huntley gives a fleshed out that is truly touching and his vocal finesse is genuinely impressive. As his lover Alex, Billy Cullum also makes the songs his own with great dexterity.
Though two characters anchor this production, we're given the pleasure of a harmonious ensemble cast whose enjoyment in working together to create theatre is palpable. As the over-involved American mother, Johanne Murdock is a delight, bringing an energetic performance which had us thinking of Laura Dern's turn on Big Little Lies. As Obi's Nigerian immigrant father Cornell S John brought all the austere sternness that any child of a strict parent finds familiar, with inner conflict fermenting under the surface. Integrated into the company's performances is real employment of their physicality, from Obi's hazy, slow-motion recollections of his uncomfortable past to sharp choreographed dinner scenes. Though the choreography could do with a little fine-tuning, their inclusion added an interesting and compelling dimension to the piece. What truly elevated this production was the music crafted by former Bloc Party frontman Kele Okereke.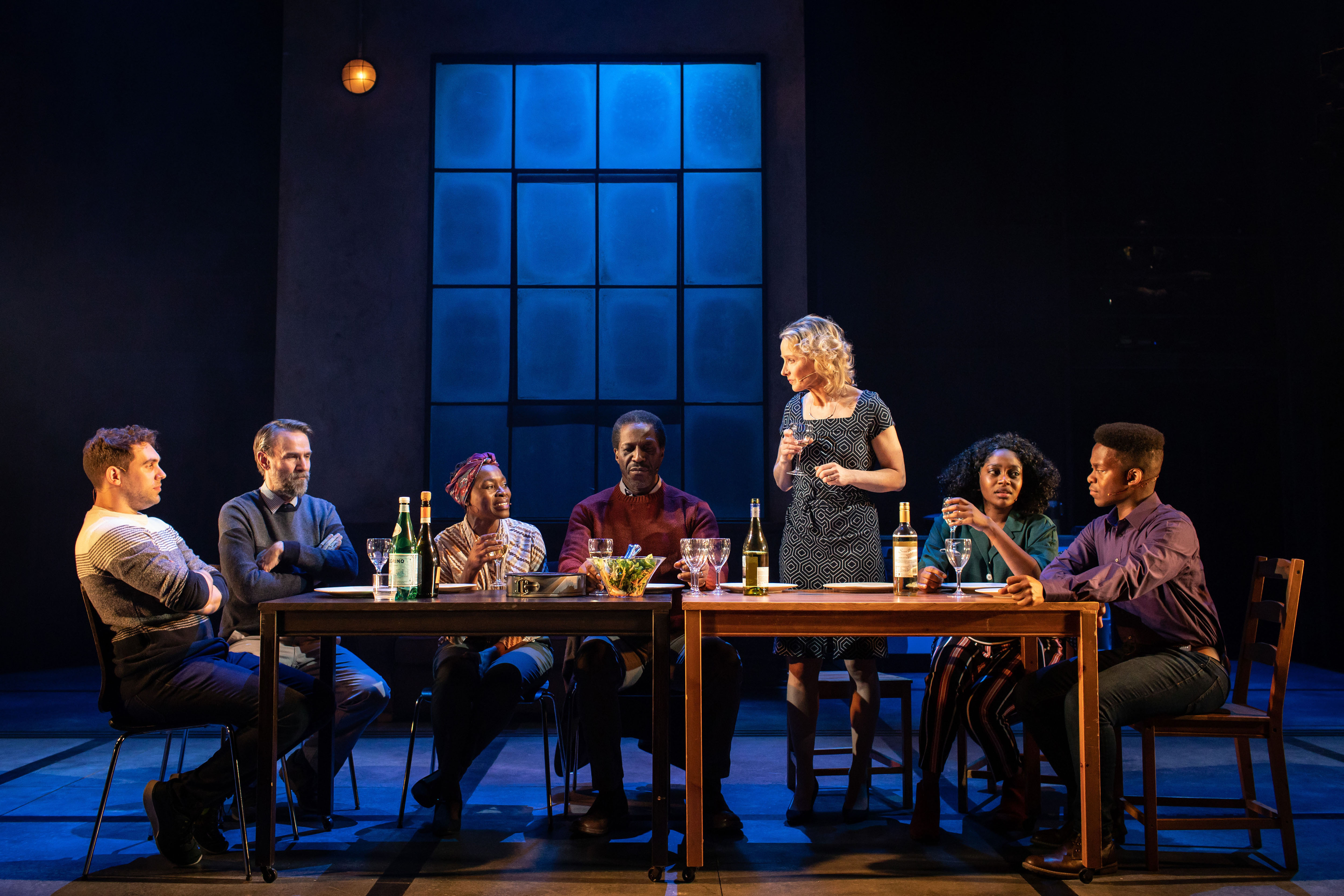 The unique blend of dance music with traditional African rhythms set it aside from your conventional music. In being a musical there are a few true and tested conventions to the genre that this production could have benefited from engaging with, but with music this forward-looking, it would be unfair to fault it for being unconventional. One of his small triumphs of this production is a successful evocation of the nightclub which is a rare find in theatre, with his forward-looking music and dim red lights conveying you to those late nights at Chapter 10. His re-introduction of motifs were rather heavy-handed, but for a first-timer, it was a meritorious attempt at something new. As a celebration of cultural encounters and a real representation of gay life, Leave to Remain succeeds in depicting both in unflinchingly innovative ways which leaves it fresh and raw, if a little rough around the edges.
At the Lyric Hammersmith, until the 16th of February. Tickets available at Lyric.co.uk.