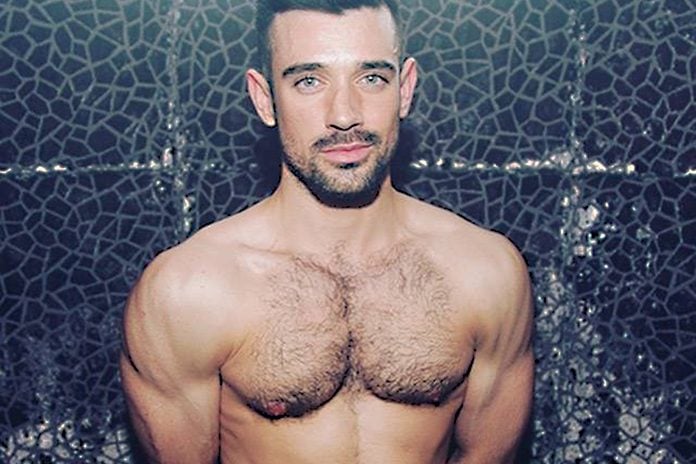 Comptons deputy manager James gives us 69 seconds!
---
Hey James! Describe yourself in three gorgeous words.
Neurotic, loyal, a bit too honest and opinionated sometimes

That's way more than three words but ok. What's your fave Grindr emoji?
I don't use it, but if I did it'd probably be -_-

What are you most guilty of?

Sitting on my ass thinking about what I should be doing. I'm a serial procrastinator. Probably why seven years later I'm still wearing spray-on vests at Comptons. Kidding! I do love it most of the time.

Who'd be your celeb shag of choice?
Matt Bomer. Or Gus Kenworthy. I'm a Gemini so don't make me choose please.

What's the most important thing in the world right now?
Becoming more aware of what the hell is going on around us! From politics to climate change, things are spiralling out of control pretty rapidly. I think it's encouraging to see more and more people becoming conscious of what is going on and making changes to themselves or their environment. Personally, I've become a bit addicted to yoga, so that's pretty important to me. Also setting up an acupuncture practice at some point, which I've recently qualified in.

Hangover meal of choice?

I don't drink anymore, but when I was a mess I couldn't even look at food after drinking without wanting to die. I'd just start drinking again. But in the past I have woken up with the odd greasy burger in my bed. Literally. Just me and a burger.

What's the trashiest thing you've ever done?
So many things I'm trying to forget most of them. Err, probably being found collapsed in Soho Square by a fellow DJ and having no memory of it at all. Or actually being the last to leave Fire at 10am on a Monday (years ago) and having to work behind the bar for happy hour during a power cut.

And finally…when do you get off work?

Midnight…and I live upstairs.
Comptons is at 51-53 Old Compton Street, open from midday – 11:30pm from Monday to Saturday, and midday – 10:30pm on Sundays.