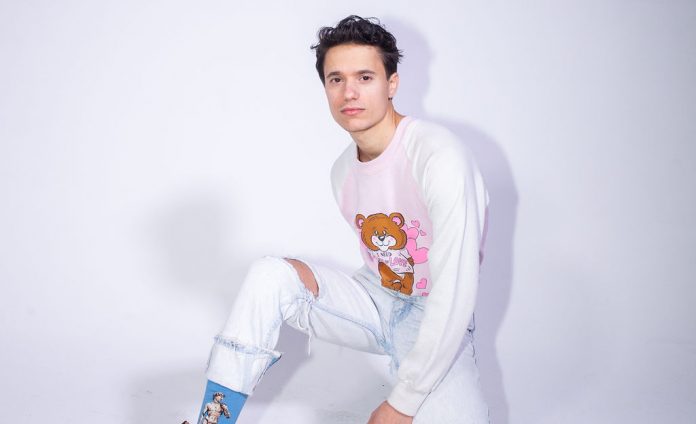 Blending together janky classical guitar with a lo-fi sax sensibility, Myylo is a young talent that has people talking. He's fresh out of Nashville, and a few days from releasing his first EP I'm a Nice Boy, so we decided to catch up with him to hear what he's all about.
Hey there Myylo, where are you at this very moment?
I'm at Bluestone Lane on Greenwich Ave in NYC having a reasonably priced cup of coffee.
Reasonably priced coffee in NYC? It's unheard of! You're touring the US this month, how are you finding it?
Honestly, it's incredible. This is the first time I've had fans and I'm floored by how amazing these folks are. They're driving from 3 hours away, playing tour guide in their cities after the shows, buying my friends and me drinks, and being emotionally supportive of the art I'm making. I'm a happy camper right now.
Do you have any awful touring habits that you're slipping into?
Gorging on gas station Chex Mex is probably my worst one. Texting and driving feel life threatening too.
So let's talk your EP. Where did 'I'm a Nice Boy' come from? ARE you a nice boy?
Haha, I AM a nice boy! The title for my EP came from me wanting to control my narrative in a clear-cut way. A declarative statement like "I'm a Nice Boy" felt like a great way to communicate who I am. I think kindness is a hella underrated attribute in 2019 and if I can help elevate the importance of being nice then that's pretty cool! Most of the songs on this EP see me chronicling diametrically opposed experiences with boys I've kissed. Sometimes these autobiographical tunes are tragic and sometimes they're joyful. I feel like I cracked open my soul – the good, the bad, and the sad – to share it with folks over a hella bop-able soundscape. Despite all I've been through, I'm still a nice boy.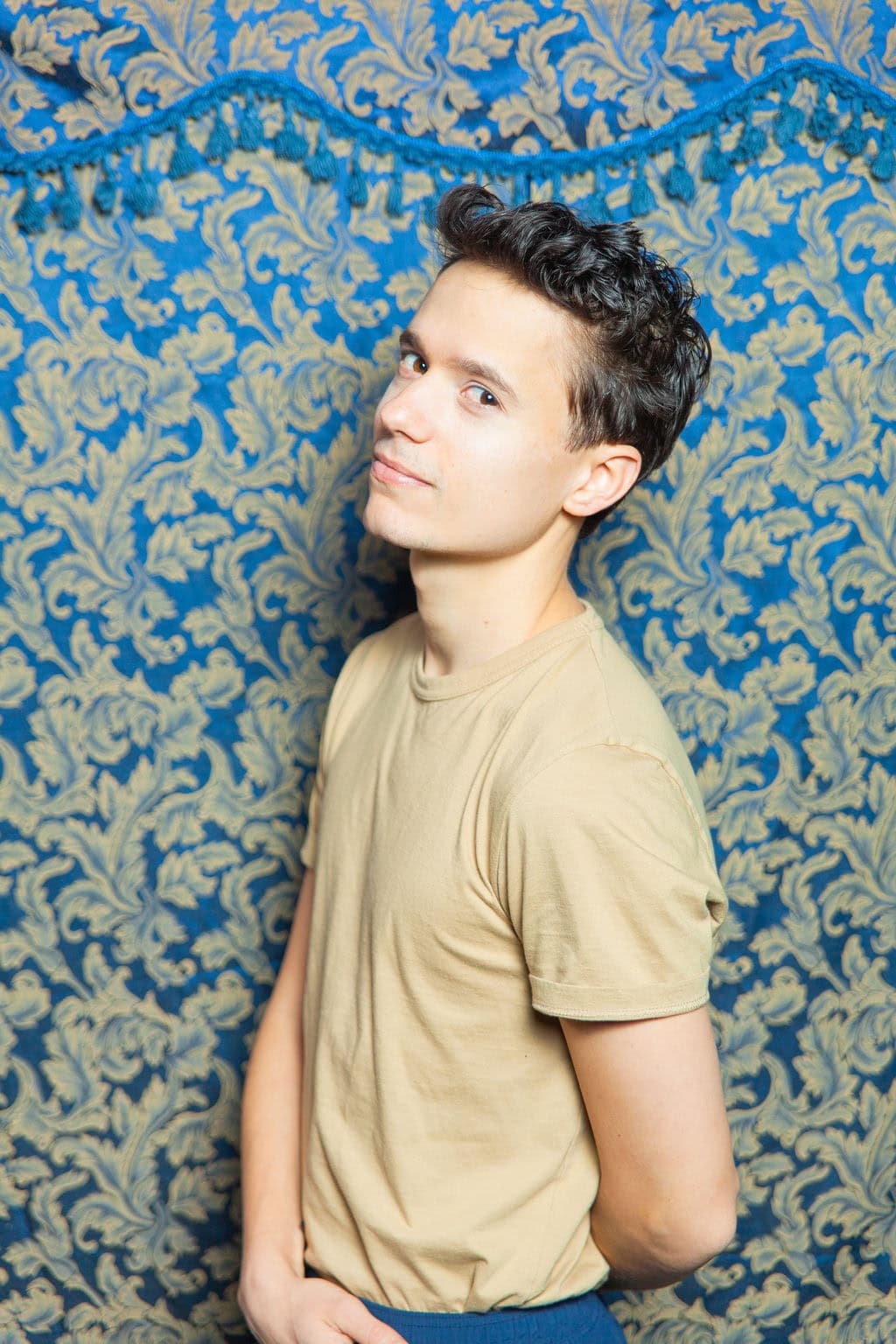 If you HAD to choose: who are your top 3 musical influences, and why?
The answer is always changing for me. But, if I HAD to choose I'd say….Beyoncé, Kacey Musgraves, and Chance the Rapper. Beyoncé's commitment to excellence pushes me to create art that is high calibre. She's this aspirational figure that I strive to be like one day. Kacey Musgraves is the songwriter and artist who gave me permission to be kitschy in a song. I'd never heard incredible observational, storytelling songs that managed to be witty and biting until I picked up Pageant Material. I practised rewriting her albums so I could figure out how she made lyrics tick. Chance the Rapper has this unabashed, theatrical delivery. He can express a multitude of emotions with his voice. He's also a master of communicating complicated joy. I've always thought happiness was an underrated feeling in the world of art and he's not afraid to tackle it.
Quite the trio! So did you have any queer role-models growing up?
Yeah! I was lucky to have unsupervised access to the internet as a kid so I obsessively sought out gay content on Youtube. Tyler Oakley's Youtube Channel and Tumblr feed were cornerstones of my daily teenage life. I also came out fairly early on in high school. My parents were easy going and my mother took me to a screening of a Carole Channing documentary during Outfest, a queer/trans movie festival in LA. I met an awesome queer lawyer at the event and he became my first role model for what an adult gay life could look like. We're still friends!
That's adorable. You have a loyal following down in Nashville. Why do you think they, in particular, love your music?
I think Nashville loves my music because I've grown up as an artist there. The community is super supportive of new music that's coming out. So, half of it is that folks like my music and half of it is that Nashville's default is to be kind and supportive of their local scene. It doesn't hurt that Nashville's been my home base for a few years. My friends and local fans do a great job of bringing their friends to tag along to shows I've played.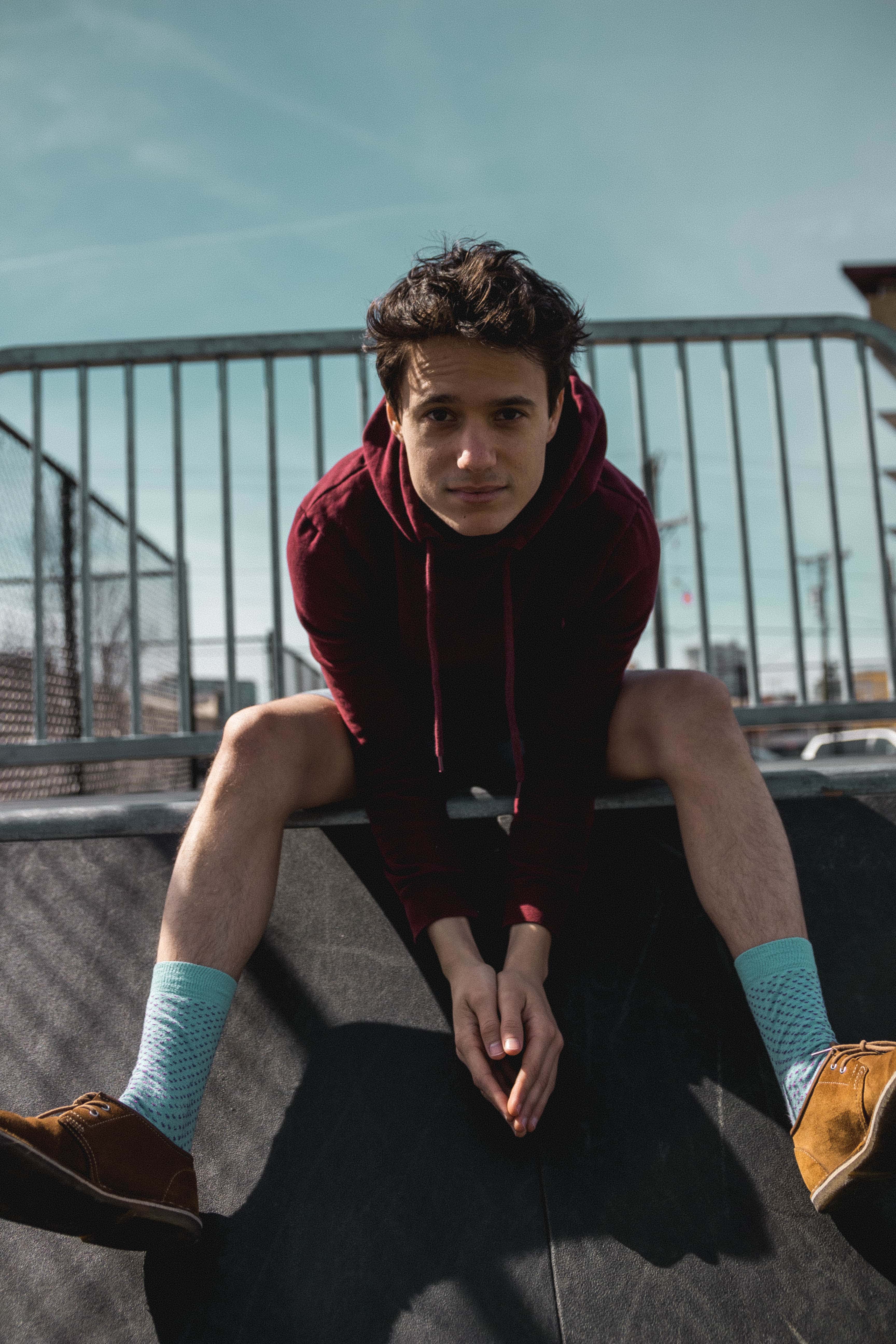 Your single 'Jonesing' explored the breaking down of a long-distance relationship. Do you think they're destined to fail?
No, not at all! I stayed in Pittsburgh with a lovely married couple who made it work for 2 years. So, it's totally possible. For me, quality time is really important and it was hard to have that when my dude and I were living worlds apart. I'm glad I tried it and I'm glad I tried it with this particular person, but it's not for me.
Why do you feel music is so important to queer people, to those making music and those listening to it?
Stretching back centuries, queer/trans folk have been written out of art and erased from most of documented society. This erasure gives our communities a few models or icons to whom we can relate. So, music, especially music being made right now by queer/trans artists, is inserting our stories into a larger narrative from which we've been left out. Art – especially art that reflects our own lives – makes us feel worthy, seen, and loved. For all these reasons, making art that addresses our community is important.
Rumours of artists being forced back into the closet are everywhere within the music industry. Do you think that identifying as queer is still a hindrance within the music industry?
Yikes, it really depends on what segment of the industry you're working in. In Nashville I've encountered some backlash from industry folks who have encouraged me to think twice about being out. Country music execs here seem totally scared of bringing queer stories to the forefront. I know of more than a few country artists who are out in their personal lives, but would lose all industry support if they came out (even though I'm confident the public would stand by them). Most other scenes seem pretty receptive to it. Frank Ocean, Tyler The Creator, Troye Sivan, Kim Petras, Brandi Carlisle, Cakes Da Killa, Dorian Electra, and one hundred other artists are showing us that people want this type of art. That really changes the perspective within the industry to support more talent like them.
So true. Well, thank you for talking to us. Where can we find you to keep up with what you're getting up to?
You can find me on Instagram @MyyloMusic and follow me on Spotify. Those are the best ways to keep up with what I'm doing. I'm proud to say I've got a 100% response rate on my Insta DMs.
I'm a Nice Boy is out on the 8th of March. Listen to Myylo on Spotify HERE: