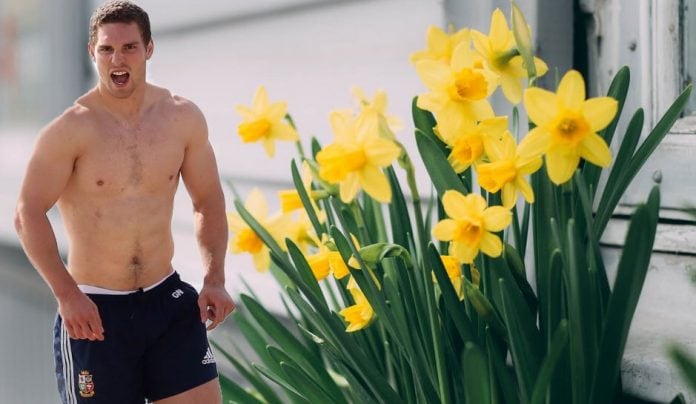 In honour of St David's Day, our Welsh correspondent Ifan has done a round-up of his fave Welsh stuff

---
We love a Welshman. From the moody Richard Burton, the sultry Christian Bale, the allusive Iwan Rheon to sexpot Luke Evans. There's something about a welsh accent that just has you wanting to curl up in a fur throw on a stone floor in front of an open fire, nestled on the chest of a rugby player.
Every year on March 1st, the Welsh get to celebrate their welsh-ness by sipping on leek soup, munching on welsh cakes and knocking back the ale. We know you're imagining kitschy red dragon paraphernalia and big fluffy sheep, but there's so much more to being Welsh than all that.
Welsh QX-er Ifan Llewelyn is on hand to fill you in on all the stuff you should be checking out to immerse yourself in a Catherine Zeta-Jones Welsh fantasy.
---
The Song: Shampw by Bando
A song about getting sensually lathered up in, you guessed it, Shampoo! The campiest of camp, it's a disco dance track with a funky bassline that'll leave you writhing in lather on your bathroom floor. The best part of this dance hit is a chorus made up of spelling it out for you: SH-A-M-P-W. This is sure to become a fixture of your pre-drinking soundtrack.
Check out the super '80s music video on YouTube.
---
The Drag Queen: Maggi Noggi
Did you know a drag queen has her own talk show on S4C? Well, you do now. At the helm is the seat-wettingly funny Maggi Noggi who knows how to rile up a crowd. By day she's busy on Noggi farm, but by night she's a 10ft tall glamour creature. Often seen sporting her signature welsh flag dress, she's the only Welsh-speaking drag queen out there, so maybe watch her show with the subtitles on.
Follow her on Instagram at @MaggiNoggi.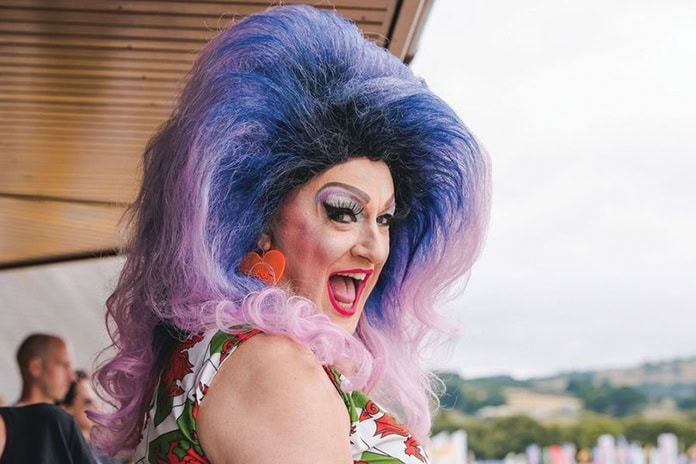 ---
The Heart-throb: Leigh Halfpenny
The star of all of our wet dreams. This international rugby star has our heart fluttering every time he takes to the pitch. Oh, the countless nights spent scouring the internet for topless pictures. We very much advise you to do the same. The body of a god, just the right amount of grizzle, and adorable curly brown locks.
---
The Politician: Adam Price
Openly gay party leader Adam Price made history when he was appointed the leader of Plaid Cymru in September 2018. His current political project is building a relationship between Ireland, Scotland and Wales with his proposed Celtic Development Bank, strengthening communication between the nations ahead of Brexit. Plaid Cymru has been outspoken in their support for LGBT+ rights, supporting a reformed GRA that would make it simpler for trans and non-binary people to get their identity legally recognised.
---
The Band: Gwilym
After sweeping awards at this year's Gwobrau Selar, which are basically the welsh Grammys, this band's quickly gaining momentum and recognition on the Welsh music scene. Made up of four young guys from North Wales, they bring a smooth cool-edged sound, with the appeal of that 00's indie feel, with a fresh new aesthetic.
Listen to their album Sugno Gola on Spotify.
Follow them at @_Gwilym.
---
The Event: The Land of My Fathers My Mothers and Some Other People
Rhys Slade-Jones recalls a fairy-tale of love and fag smoke he stumbled upon in his mother's diaries, where a Treherbert rugby club was the centre of her universe. This one-man show of frenzied dance and stand-up brings the meddling valley communities of South Wales to The Glory stage. Expect laver bread lamps, sexy sheep and far too many plastic dragons.
7:30 pm, Friday, 1st of March. The Glory,
281 Kingsland Rd, Haggerston E2 8AS.
---
Some handy welsh phrases:
Dwi'n dy garu di – I love you (pronounced: do-ween duh Gary dee)
Dwi'n Hoyw – I'm gay (pronounced: do-ween ho-ew)
Lle ti neu lle fi? – Your place or mine? (Pronounced: le tee neu le 'V'?)
Cymud 'ta rhoi?

–

Do you give or take? (Pronounced: Cum-id tah Roy?)