By Ifan Llewelyn
Under the messed draping of his dirty blond locks, Billy Blond croons about a past spent soul-searching before finally finding himself.
His Kurt Cobain-styled look calls back to a '90s grunge era, though submerged in the bright red hue of dreamlike mist.
From being "depressed, broke, hating [himself] and drinking too much for too long" he has channelled his now enlightened perspective into his music, casting an honest eye towards his past.
Honest, confessional and sensitive, his agonising desires and self-discoveries are set to ethereal synths by way of his tender vocals. Following the release of his interfusing music video for "Glow Up" we decided to get to know him a little better.
How would you describe your sound?
Dreamy, classic and from the soul.
Who would you say were your musical influences early on?
I'll never forget my Mum playing the Elton John song 'Goodbye Yellow Brick Road' when I was a kid. I made her play it on repeat, and I'd walk around the stereo in a circle completely in my own imagination. I love that song and still get goosebumps when I hear it. My mum also had Mariah Carey's 'Music Box' and Aretha Franklin's Greatest Hits which I would play on repeat. My favourite film as a kid was Sister Act 2, which got me completely obsessed with 'The Miseducation of Lauryn Hill'. Then I found Amy Winehouse. She is my favourite artist of all time.
What made you ultimately decide to pursue a career in music?
I actually can't remember a specific moment. Literally from as long as I can remember I was like "I'm gonna be a pop star!" A lot of kids say that, don't they? I just never grew out of it. I think I felt such an escape when I was singing in my room. I was that weird kid that was at the end of the garden singing to the flowers. I just felt some peace of mind when I was in my own world and singing little songs I made up.
The struggle to find yourself seems to be central to your music. Why was it such a struggle for you?
It wasn't a struggle to find myself as such but a struggle to find happiness within myself. To anyone struggling I would say focus on self-care, be kind to yourself and keep people around that feel like sunshine to you.
What was it that helped you find yourself?
When I was feeling shit before, I'd fall into destructive behaviours to cope. Now I just ride the wave and remember that life is yin and yang and tomorrow is a new day!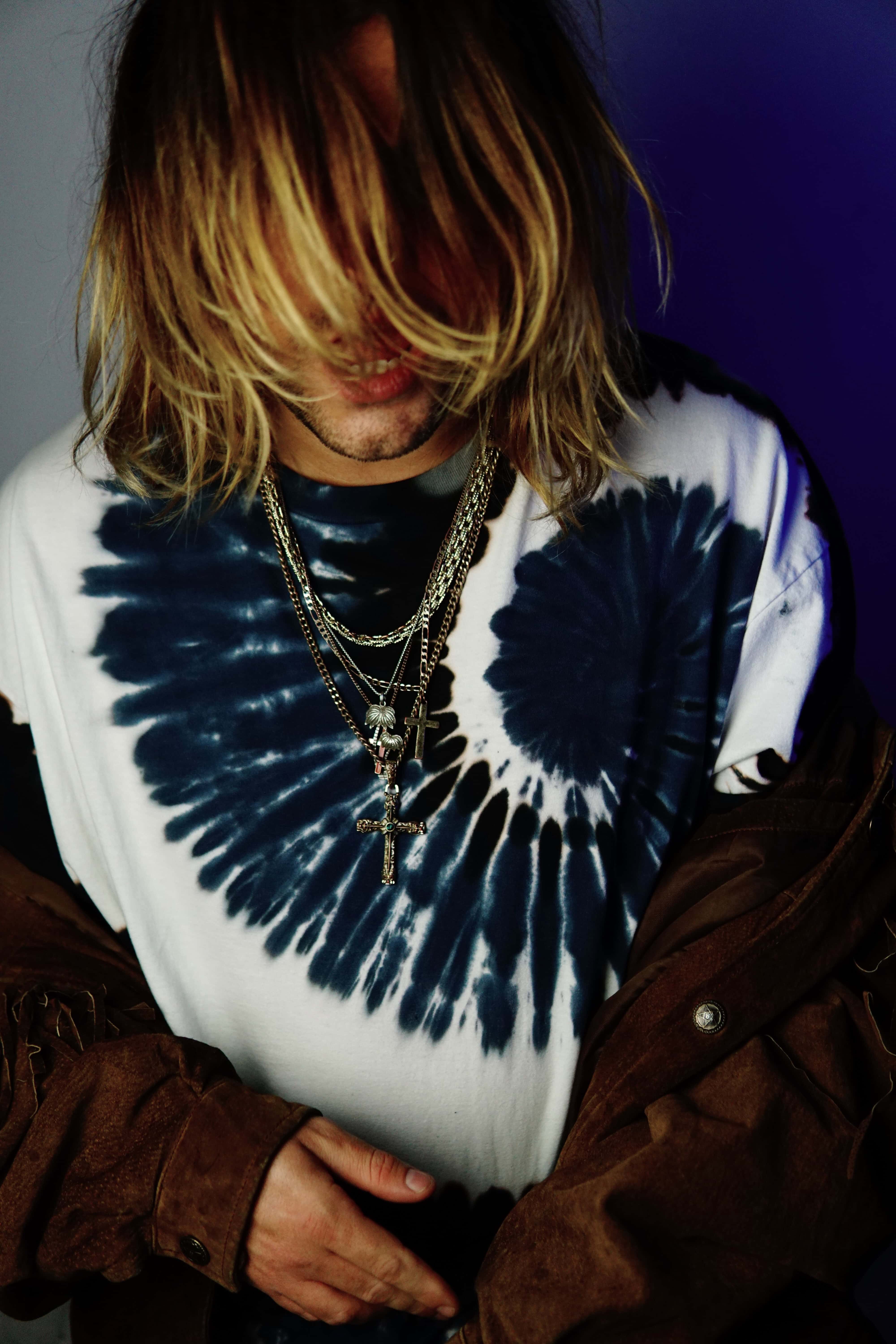 The 'glow up' is quite a cultural phenomenon. Would you say you've 'glowed up' yourself? Any embarrassing childhood photos out there?
I've always been really experimental with my style, I love all that trashy tacky Pat Butcher vibes but sometimes I've taken it way too far!! I've had every hair colour under the sun but now I feel like I've come into my own a bit more. I'm glowing up… I feel like we always are.
You've been open about your struggles with depression and tackling your drinking. How did you take the first few steps out of that situation?
I find that a really difficult question to answer and I don't even feel there were specific steps I took. I think it was just me getting to a point where I had had enough and wanted to start to make a change. I think as soon as you start to be pro-active about things… even if it's just the smallest stuff… your subconscious starts to pick up on that energy and I found I just started to see things with a bit more clarity.
Who's creating music right now that you admire?
I LOVE Lizzo. She's magical. Her message, her energy, she's an angel on earth. She makes me feel comfortable in my skin. I also love NAO. We met through mutual friends and the first time I heard her sing I was floored. Her voice is phenomenal and seeing her rise to the top, she's taken it all in her stride and is the kindest most humble human without ever compromising. I absolutely love her.
Gay artist often find themselves in a sub-category or a niche. Is that something you're worried about in being so open about your identity?
I've not really thought about it to be honest. I guess as a new artist, people are gonna categorise me, but if that's the case I couldn't be in better company… Frank Ocean, George Michael, Christine & the Queens, Lil Nas X, Perfume Genius, ELTON FUCKING JOHN, and so many more amazing, iconic, groundbreaking artists. And they all couldn't be more different!
So your EP Glow Up is set to be released in September. What can we expect from it?
It's 6 tracks that tell my truth. Dreamy pop production, vocals that will take you to church and lyrics that hopefully a lot of people will relate with. I hope that it will be uplifting for everyone who hears it.
Billy Blond's debut EP Glow Up is dropping in September. Check out the music video for single "Glow Up":