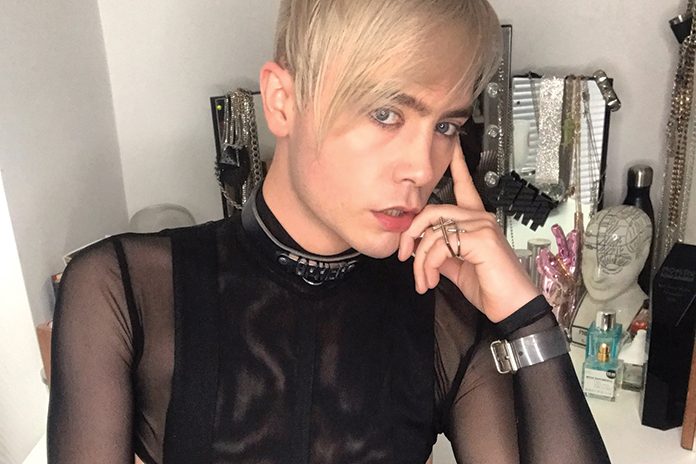 Topher Taylor's guide to feeling your fetish fantasy in the winter months, including Nasty Pig.
Winter is coming! Which means it makes more sense to wrap up a little bit. And yeah, I know, that's fresh coming from a shop full of barely-there briefs, jocks and accessories but here at Clonezone – we believe that you can easily ooze sex appeal AND flag your kinks whilst not being as exposed as usual. Sex appeal isn't necessarily about showing skin, and our new drops from Nasty Pig prove that.
Nasty Pig was founded back in 1994 by partners Frederik Kearney and Frederick Kearney. Nasty Pig was inspired by gay and hip-hop culture, as well the underworld of New York City. Their designs blend the idea of sportswear and nightlife with fetish into collections that serve as inspirations to the Fashion Week catwalks of some the biggest designer names you've ever heard of. Their designs have been worn by the glitterati of the gay world as well as by Madonna. In the USA, their adverts are exclusively shown between episodes of Ru Paul's Drag Race and their flagship store in New York City is a DREAM.
The new season has been interestingly named the 'ARCHETYPE' and combines warm winter wear with sportswear, underwear, accessories and harnesses. This seasons drop is inspired by Nasty Pig's 25th Anniversary which is shown on a few select tee's and 'shredders' (t-shirts torn open to be side less tank tops). One of the things we love the most about Nasty Pig is their generous sizing and high quality, with designs having been developed to fit from a 28-38-inch waist and up to a 50-inch chest.
Some of the stand out pieces from the range are ideal for showing off your shape at the same time as maximising comfort. We believe in feeling good before looking good at Clonezone, which is one of the reasons that we love the pieces available from Nasty Pig's collections over the years.
The designs are daring, sometimes downright vulgar, and of luxurious quality – but most importantly, they feel comfortable to wear. Having been manufactured in the USA, you'll find that the sizing is more generous and having been designed by men with years of experience in the underworld of gay club and fetish cultures, you can rest assured that you're going to look fucking hot whilst rocking it.
Gear from Nasty Pig translates seamlessly from the gym, to days out in the sun, to cool winter evenings, to fancy parties… right through to sex clubs. Their gear is as versatile as you are (right?) and in my opinion, it stands as a designer label in its own right. In their own words, Nasty Pig consider themselves a trailblazing brand that makes hot clothes that 'get you laid'. You can garner as much attention in a tee from Nasty Pig as you can in a harness, and it's because these products have been expertly designed to wake up those visceral feelings of sex appeal from admiring eyes on the streets, in bars and in sex clubs.
Some of the stand out pieces for Autumn Winter 2019 Nasty Pig at Clonezone:
The L33 Woolie Hat
Hold onto your sexy and suggestive style, whilst keeping warm, in the 'L33 Woolie Cap' by Nasty Pig at Clonezone. This comfy hat is a fun way to show your naughty side in public.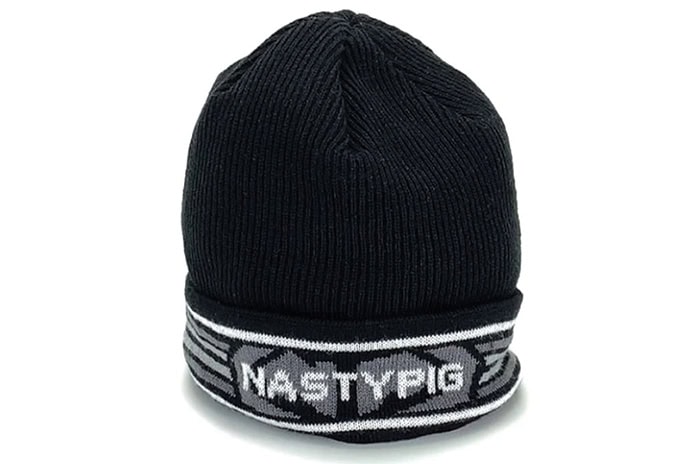 Transport Long Sleeve Top
A comfortable sexy long sleeve shirt is hard to find, which is why we design a couple each fall specifically with you in mind. Fitted to your body with some elevated detailing at the neck. Wear it on its own during the fall or at night in the spring. Great to layer under tee shirts as well.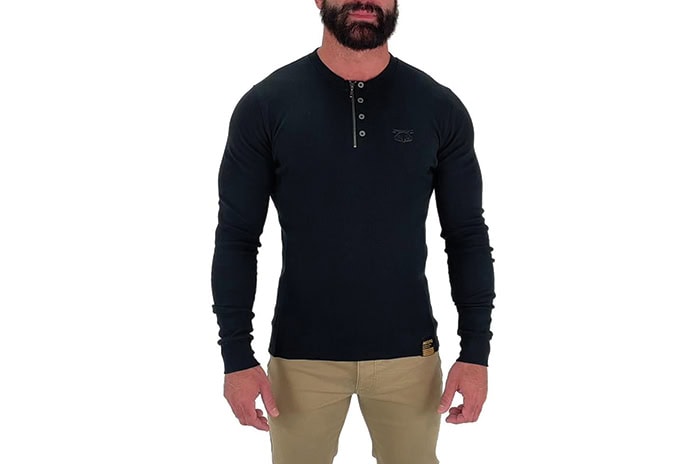 The Aero Brief (Available in Red, Blue or White)
Brighten up your underwear selection with the AERO brief by Nasty Pig at Clonezone.
This bulge-boosting and comfy brief is breathable, sculpting and super-comfy.
Bar Vest
The bar vest is a classic style that recalls the hardcore dress codes of New York City's underground leather scene during the '70s and early '80s and appears on the men pictured in the timeless art of Tom of Finland.
To find out more about Clonezone and purchase stock, head to their website.