Here's your end-of-year round-up of the past twelve months' biggest headlines, but gay. It's the QX Queer Rewind.
Dinah Washington famously sang what a difference a day makes. Three hundred and sixty-five of them? HONEY. Let's be honest, it's been one doozy of a year. Every other weekend you're on your knees painting banners for yet another protest. If it wasn't for the environment, then it was Trump, and if it wasn't Trump it was the "B" word. It feels like there's been some outrage after tragedy erupting every morning, but looking back it all gets a little hazy and muddled. How long ago was the Camp Met Ball? And has it only been seven months since that Jussie Smollett thing happened? Time to take a look back in this queer rewind.
It's hard to keep track, so to do future you at a gay pub quiz a favour, here are 2019's biggest LGBTQ+ news stories:
January
1st – Austria Legalizes Same-Sex Marriage
Following a decision in the Constitutional Court of Austria, the central European country legalized same-sex marriage. A landmark moment for the country's LGB+ community, with Nicole Kopaunik and Daniela Paier became the first couple to walk down the aisle.
1st – Sweden Bans hate speech against Trans people
A beacon for LGBTQ+ rights and legal protections globally, Sweden began the year by extending judicial protections for transgender people.
15th – Carol Channing passes away.
At the age of 97, Broadway legend and fervent AIDS activist Carol Channing passed away of natural causes. She was a vocal supporter of civil rights and was a vocal voice in the fight against HIV/AIDS, famously sporting a red ribbon and matching lipstick in solidarity with those affected by the virus.
23rd – Angola Decriminalises Homosexuality
Taking a positive step towards undoing homophobic colonial-era laws, west African country Angola approved a new penal code that does not outlaw consensual same-sex activity.
27th -London Russian Embassy Wrapped in Rainbow Flag
Marking two years since the humanitarian crisis in Chechnya began, where LGBTQ+ people have been kidnapped, tortured and murdered, activists in London made a statement. 100 people gathered outside London's Russian Embassy to wrap the building in the original Gilbert Baker flag
29th – Jussie Smollett Alleges Homophobic Attack
In a story that stirred international controversy, on the 29th of January, Empire actor Jussie Smollett alleged to Chicago police that he had been attacked by two masked men. Despite casting doubt over the incident, police stated that they had no evidence to support the attack was staged.
February
8th – First Disney Character to say "I'm Gay"
Andi Mack character became the first to utter the word "I'm Gay" in a Disney show.
10th – Lesbian Love Triangle Film 'The Favourite' Wins Big At BAFTAs
One of the year's biggest films, Yorgos Lanthimos' The Favourite, told the story of a frail Queen Anne and the two women vying for her affection. The film picked up half of the evening's award, grabbing six BAFTAs including Best Actress for Olivia Colman.
24th – Films About Queer People Sweep at the Oscars
At one of the film industry's biggest evenings, Green Book became the second film about a gay black man to win Best Picture, with Mahershala Ali winning Best Supporting Actor for his turn as Dr Don Shirley. The Favourite and Queen film Bohemian Rhapsody also won big with Rami Malek nabbing Best Actor for his portrayal of Freddy Mercury.
21st – Stonewall CEO Ruth Hunt Announces Departure
When Ruth Hunt took over gay rights charity Stonewall back in 2014, she led the overhaul that saw the organisation begin to campaign for transgender rights.
March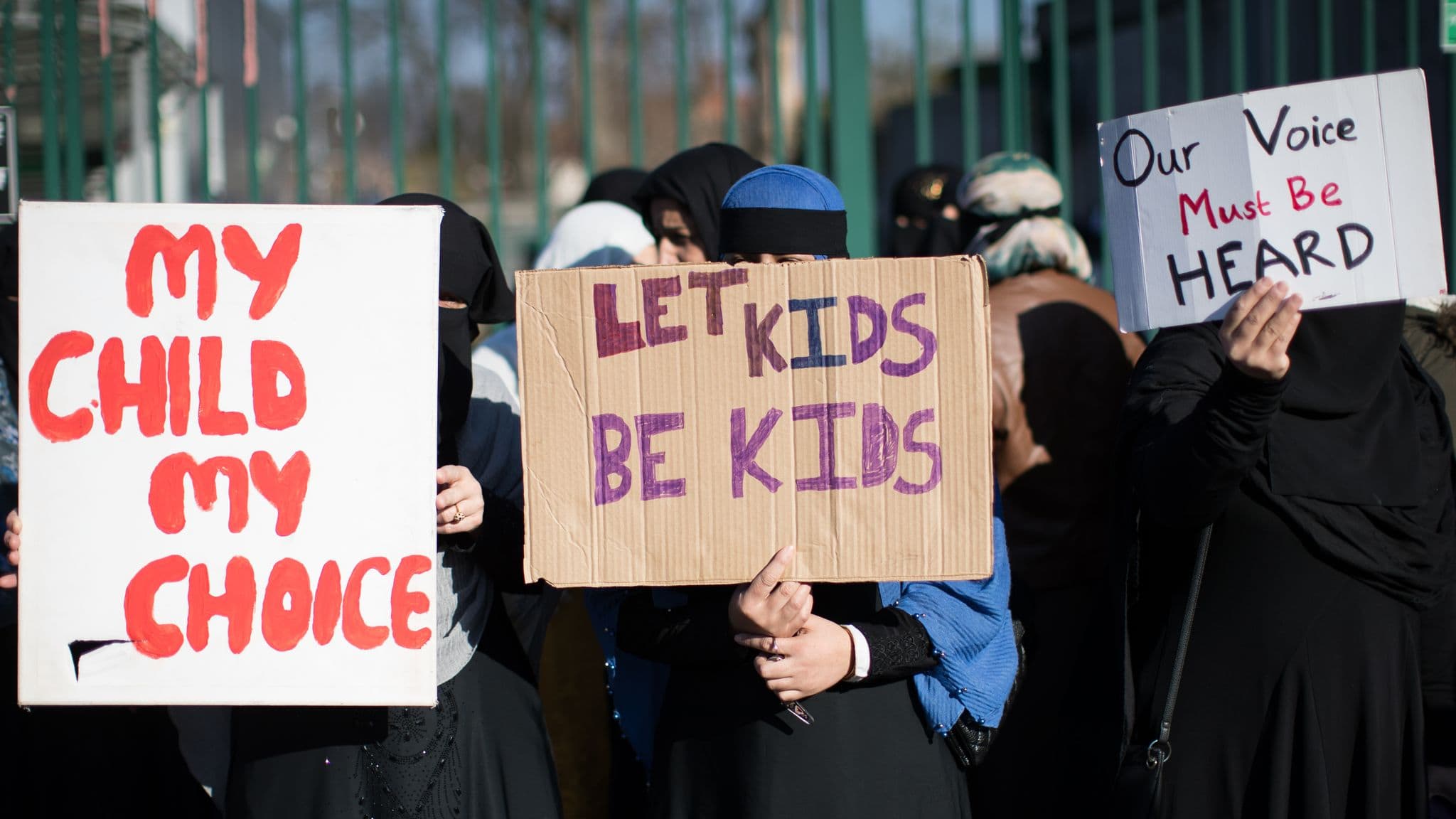 4th– Birmingham School Suspends LGBQ+ Inclusive Lessons
A petition to drop sex and relationship education signed by 400 predominantly Muslim parents demanding that Parkfield Community School was published in January. When Ofstead came down in support of LGBT-inclusive lessons, hundreds of children were withdrawn from Parkfield school in protest.
5th– London Patient Free From HIV Following Stem Cell Treatment
After a bone marrow transplant, an unnamed London patient became the first person ever to be free of HIV, raising hopes for a cure. He received stem cells from a donor with a rare genetic mutation making them HIV-resistant. Due to the risk associated with the procedure means that it can't be offered as a cure.
24th– Thailand Elects First Transgender MP
Filmmaker Tanwarin Sukkhapisit of the Future Forward Party was elected into parliament in the first vote since the 2014 military coup.
April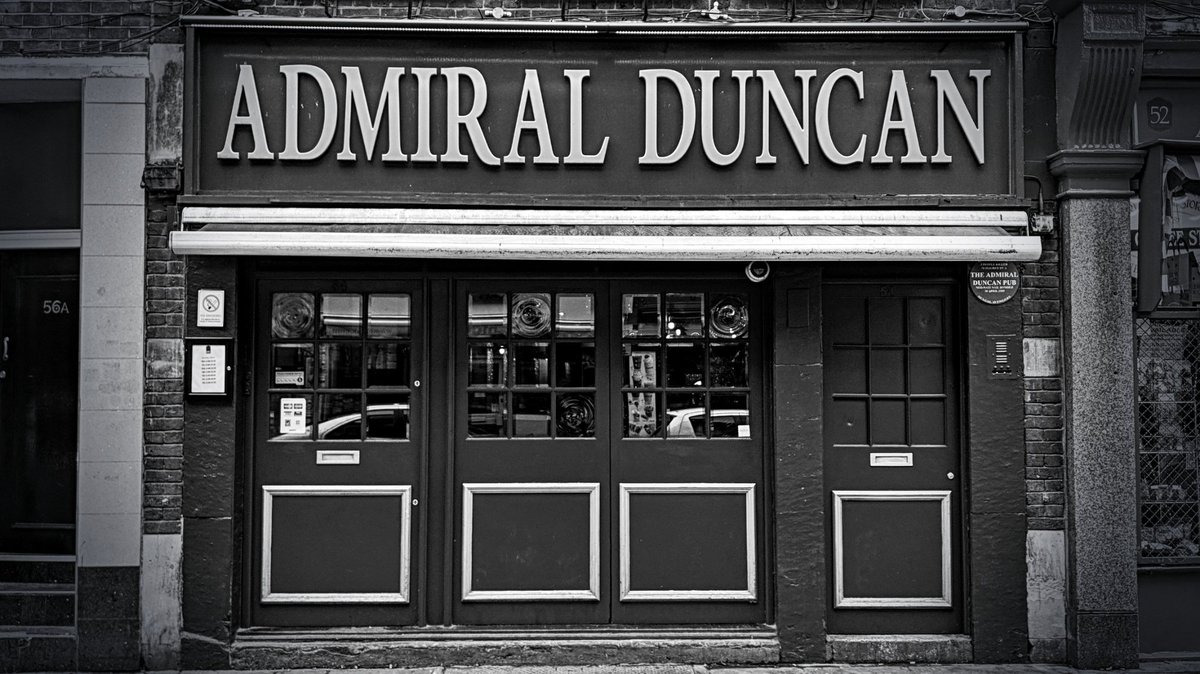 6th – The Dorchester Protest Over Brunei's Gay Stoning Law
When the Sultan of Brunei announced that he was to introduce a death-by-stoning sentence for gay sex, activists took their anger to the doorstep of his businesses. The Dorchester saw over 100 protesters on its steps, leading to a boycott by high-profile celebrities and major events to cancel their plans at the Park Lane hotel.
14th – Openly Gay Presidential Candidate Pete Buttigieg Announces Run
In a landmark moment for US politics, Mayor of Southbend, Indiana Pete Buttigieg announced that he was running for the office of President. Even though he's not the openly gay man to do so, he's the first openly gay candidate to rise to prominence, having polled well in the run-up to the Iowa caucuses.
19th – LGBT Inclusive Education Passes in House of Lords
Regulations for teaching Relationships Education and Relationships and Sex Education in England's primary schools passed safely through the House of Lords. It meant that from September, all secondary schools are required to teach pupils about sexual orientation and gender identity and that different families exist.
30th – Twenty Years Since the Bombing of Admiral Duncan
In 1999, a nail bomb went off inside the Admiral Duncan killing three people and injuring dozens more by a self-confessed racist and homophobe. The attack's 20th anniversary was commemorated this year by a Day of Remembrance, with vigil and songs by the London Gay Men's Choir.
May
4th – Met Gala goes CAMP
Celebrities camp up for Fashion's most exclusive event, this year inspired by Susan Sontag's 1964 Notes on Camp.
24th – Taiwan Legalises Same-Sex Marriage
Same-sex marriage was legalised in Taiwan after being signed in to law by President Tsai Ing-wen, making it the first country in Asia to do so. Marking a change for gay rights in the East, it was an important moment for LGBTQ+ Taiwanese folk.
30th– Gay Couple Attacked on London Bus
Melania Geymonat and girlfriend Chris Hannigan attacked on London night bus for refusing to kiss. Images cause outrage online.
June
11th– Botswana Decriminalises Homosexuality
The country's high court unanimously declared that section 164 of Botswana's Penal Code was unconstitutional. The change decriminalized same-sex sexual activity. Judge Michael Leburu shared that such laws "deserve a place in the museum or archives and not in the world".
27th– Recorded Trans Hate Crimes Up By 81%
Latest figures released by police revealed that hate crimes against trans people were up by 81% in Wales, England and Scotland. West and South Yorkshire Police saw trans hate crimes more than treble over the past 3 years.
July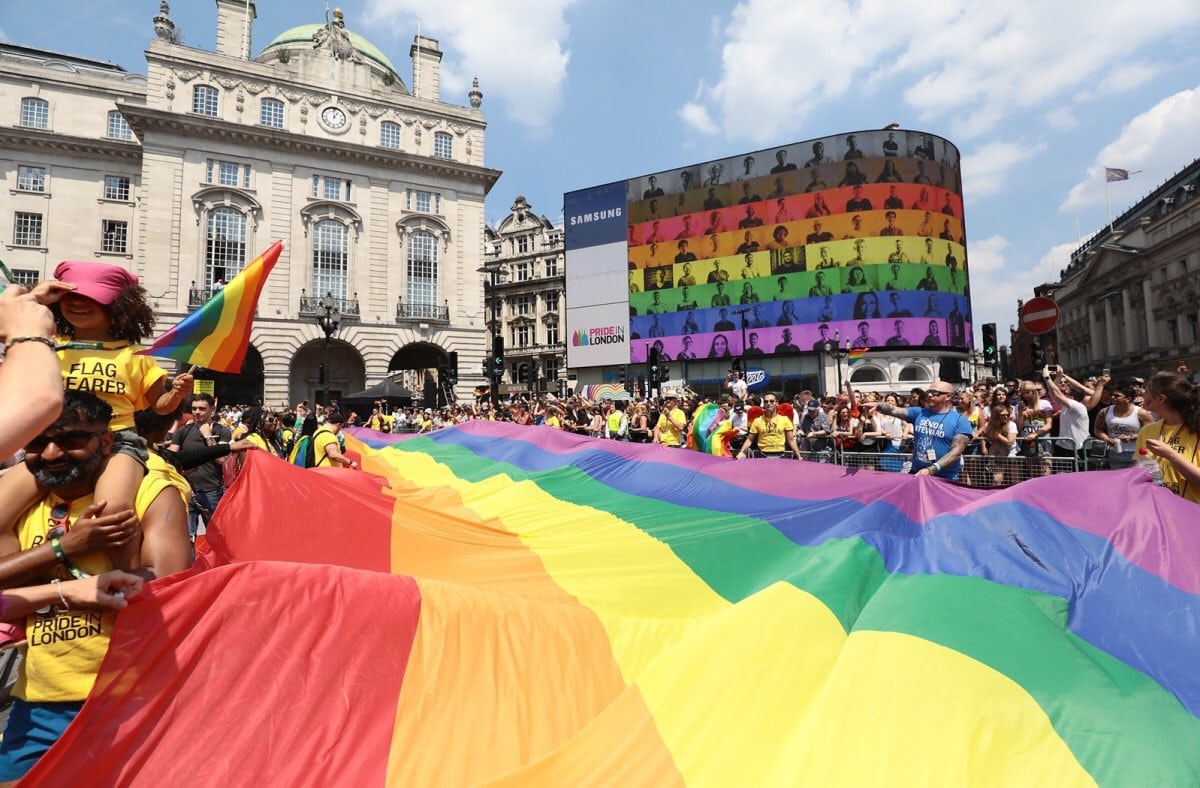 5th – Eastenders Gets Its First Pride
The fictional Albert Square gets its first-ever Pride celebration, with a special guest appearance from Crystal Rasmussen.
6th – Pride in London Biggest To Date
Huge crowds gathered to celebrate LGBT rights in London's biggest Pride parade yet. The year's theme was Pride Jubilee, marking 50 years since the Stonewall riots in New York, widely regarded as the birth of the Pride movement. Organisers estimated as many as 1.5 million people attended.
8th – Ecuador Same-Sex marriage
Following a ruling in the Constitutional Court, the country's ban on same-sex marriage was found to be unconstitutional. The ruling took effect on July 8th, making it the 5th South American country to do so.
9th– Parliament Votes to Extend Equal Marriage to Northern Ireland
An amendment passed through the House of Commons, with 383 votes in favour, to extend equal marriage to Northern Ireland. Same-sex marriage will be legally recognised there on the 13th of January, 2020.
15th – Alan Turing Announced as New Face of £50
The father of computer science who was persecuted for being gay was nominated the face of the new polymer £50 bill. The note is expected to make it into circulation by the end of 2021.
24th – 'The Gay Footballer' Deletes Twitter Account
A Twitter account which purportedly belonged to a Championship footballer who wanted to come out was deleted. The account stirred up speculation over the user's identity but ultimately came to nothing.
August
25th – Ariana Grande Performs at Manchester Pride
Returning to the city for the first time since 2017, the pop sensation told the crowd she was "overwhelmed" by the experience for performing at the city's Pride celebration.
29th – Scientists Dispel Theory of Single Gay Gene
A vast new study concluded that the idea of a single "gay gene" exists. Scientists instead concluded that homosexual behaviour is influenced by a multitude of genetic variants.
31st – Boston Straight Pride Out-Numbered By Counter-Protesters
A misguided straight pride parade kicked off in Boston but drew more counter-protesters than participants. The right-wing event was controversially granted a permit by the city in June.
September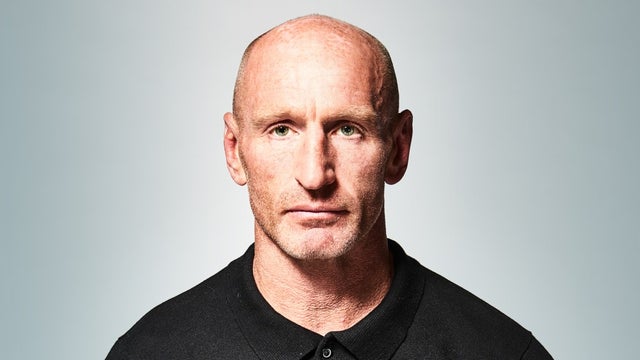 15th – Gareth Thomas Reveals He's Living With HIV
In a bid to break the stigma surrounding the virus, ex-Wales rugby captain Gareth Thomas revealed he's living with HIV. The day after disclosing his condition, he squashed stigma by completing the Ironman triathlon in Pembrokeshire.
14th – London Holds First Trans Pride
An estimated 1,500 people attended the capital's fist Trans Pride rally. Soho Square was the gathering point as hundreds of people came together to advocate for trans rights. Organiser Luca Blayke shared that it was "incredible and overwhelming".
21st – Queer Eye's Jonathan Van Ness Reveals He's Living With HIV
In a revealing interview with The New York Times, fashion and grooming guru Van Ness revealed that he was living with HIV. The 32-year-old TV personality revealed he'd been diagnosed aged 25.
October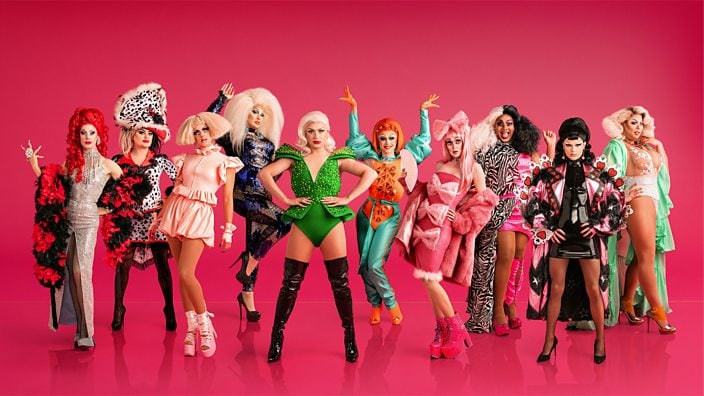 3rd– Drag Race UK premiers on iPlayer
One of the biggest queer television events of the year, Drag Race UK finally premiered on BBC3 on iPlayer. The show saw ten UK-based queens battle it out to be crowned the country's first-ever drag superstar. A second season was confirmed after the series acquired over 6.5 million views.
14th– Sam Smith Changes Pronouns to They/Them
After coming out as non-binary six months before, the pop star took to Instagram to share that they would like to be referred to by they/them pronouns.
23rd– UK's First Chick-Fil-A Announces Closure Following Protest
American fast food chain Chick-Fil-A, known for donating to homophobic organisations, announced that it was closing it's first UK store after just eight days.
November
16th– LGBTQ+ Characters on TV Reaches All-Time High
GLAAD's "Where We Are on TV" finds that a total of 10.2% of regular characters on broadcast television were LGBTQ+ in 2019. It marked a record high for the organisation that has been tracking the information for 24 years.
14th– Unilad Launches Illegal Blood Bank
The world's first blood bank aimed at gay and bisexual men was launched. Since the men were prohibited from donating blood by law in the UK, it was pegged The Illegal Blood Bank. Men who have sex with men are currently made to abstain from sex for three months before giving blood.
26th– Worlds First HIV+ Sperm Bank
New Zeeland made history by launching the world's first-ever HIV positive sperm bank. They are accepting donations from people who have been diagnosed with HIV but are on effective treatment to reduce their viral load.
December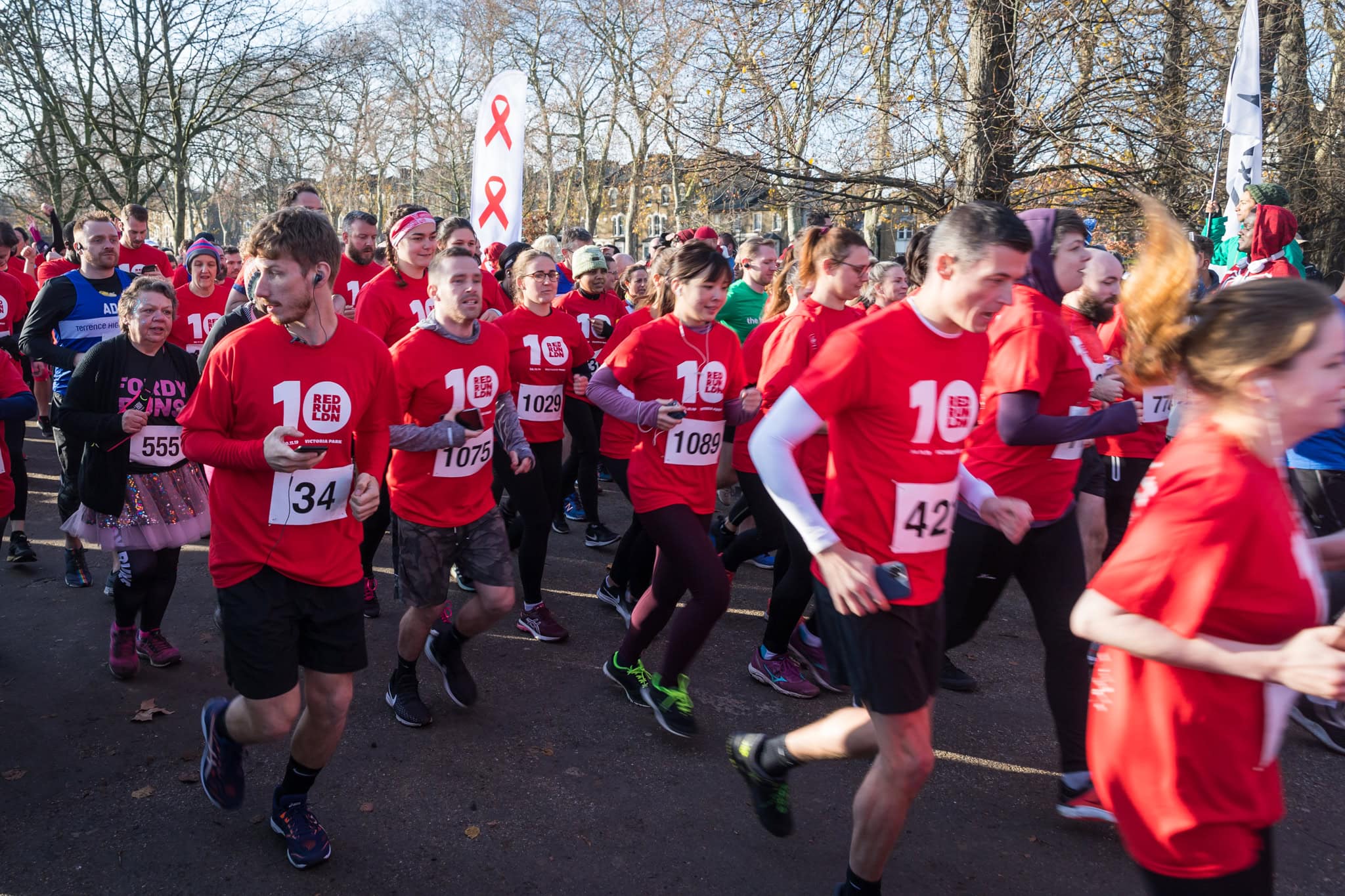 1st– London Commemorates World AIDS Day
In its 31styear, London came out in force to mark World AIDS Day. Venues across the capital hosted fundraisers for the important work of the city's HIV/AIDS charities. The annual Red Run took over Victoria Park, reaching capacity with the number of those running.