Oh, you thought panto was just a Christmas thing? Foolish. It may be the end of January, but that doesn't mean that you can settle in with a pint for some of that "she's behind you" goodness. Ra
After the first sell-out success, we thought its time to celebrate our favourite pop witches all over again – this time with different songs! Rag-tag drag bar The Glory are serving up some super-fierce pantomime mysticism inspired by… Britney?! Yes, henny. Think Julian Clary meets Oops!… I Did It Again. Clear your schedule for the Britney Spears Panto. Why? Because it's Britney, BITCH.
Taking to the stage will be three of London's most-gorgeous and clueless queens, ready to hair-flip their way to whiplash. This is sure to be the ultimate DIVA panto charting the rise, fall and resurrection of a pop culture icon. Packed with ten over her most memorable hits, this is one magical tale that you just can't miss. Just… keep an eye out for any swinging umbrellas.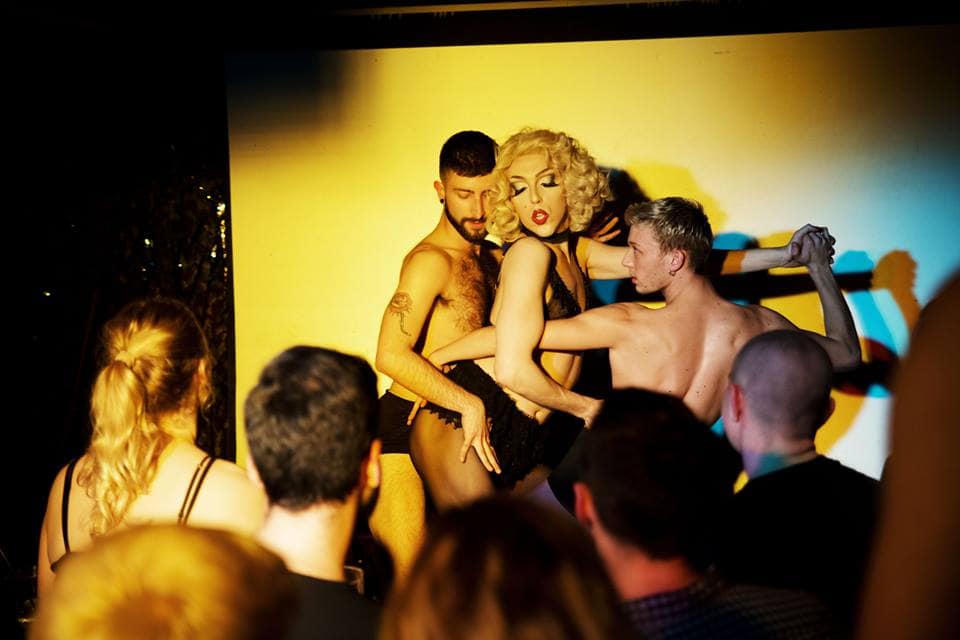 Taking on the starring role is the devilishly-named Jonbenet Blonde, who'll be serving her best Baby One More Time impression. Every panto needs a villain, so filling the bill in this ridiculous production will be Margo Marshall as Madonna. Completing this unholy trinity of drag delinquents is Asttina Mandella who'll be our Xtina for the evening.
Grab your purse, it's time to #SaveBritney through the power of Panto. Less "Me Against The Music" and more "Wigs Against The Low Ceiling", grab a front-row stool for a show that's sure to be Toxic, Crazy and Criminal.
It's Britney (Again!) – A Pop Diva Panto (Part 2) is on Friday, 31st January at The Glory, Haggerston E2 8AS. qxtickets.com
READ MORE related to The Glory's Birtney Spears Panto:
5 Years of Glory – the East London drag mecca celebrates half a decade