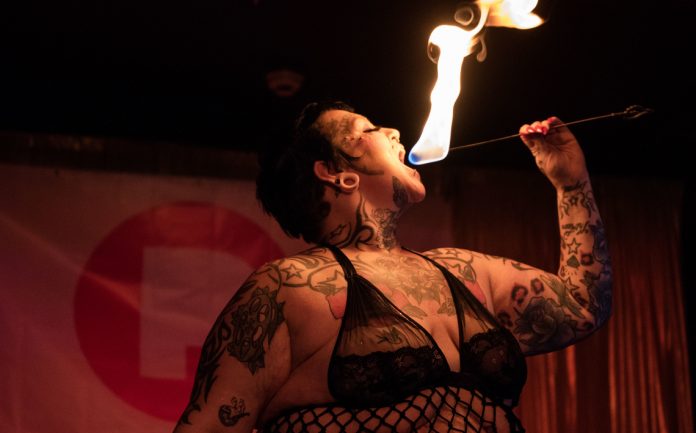 In celebration of this year's LGBT History Month, which takes place every February, a historic showcase is hitting East London. Teaming up with the folks over at ParaPride, a charity working to make key queer social experiences accessible to those living with disabilities, they will be hosting the largest disability-inclusive showcase of queer and disabled talent London has ever seen.
This is an event aimed at bringing forward those in our community who are all too often overlooked. The national average for disability sits at around 20%. This rises to between 30-40% for LGBTQ adults, a fact often ignored by the wider queer community. This event will mark the closing of LGBT History Month, and is sure to be a sensational evening of entertainment.
Over fourteen drag, cabaret, ballet, vocal, aerial and spoken word acts will be taking part. Holding court will be scene favourite, drag darling Son of a Tutu who will be joined by the likes of Cabaret Noir damsel Smashlyn Monroe and trailblazing singer Mzz Kimberley.
Discussing the event, Executive Director of ParaPride Joseph Williams, shared:
"It's our mission to bridge the gap in social equality experienced between LGBTQ+ disabled people and the rest of society and we're so grateful to Stratford Circus Arts Centre and all our funders for helping us bring this incredible event to life. By additionally championing disabled LGBTQ+ talent, we are helping raise these voices in our community, and therefore the awareness around the day to day challenges they and many others face, in an engaging way."
Para Pride's LGBT History Month Takeover featuring queer and disabled performers is on Friday, 21st February at the Stratford Circus Arts Centre.
READ MORE related to queer and disabled performers here:
"I felt I had something to offer" – meet gay disabled actor Daniel Monks