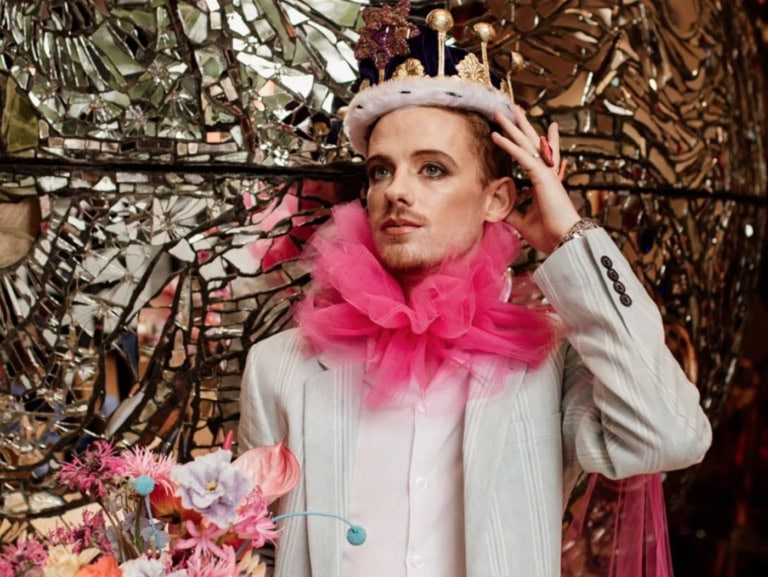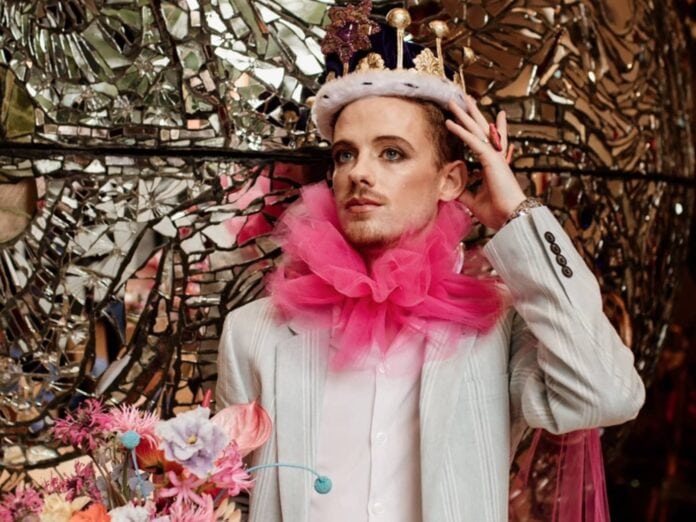 Nestled in the idyllic village of Berriew in mid-Wales, The Andrew Logan Museum of Sculpture is filled with artist Andrew Logan's world-renowned mirrored artworks. Dazzling backdrops to any civil marriage or partnership ceremony, these include the 15-foot tall 'Cosmic Egg' as well as portraits of his fabulous friends Dame Zandra Rhodes and the legendary Divine amongst many others. The venue can be hired on an exclusive basis and everything can be arranged for you, from flowers to photography, canapes to champagne! Alternatively a list of suppliers can be provided to you, the choice is yours.
Just a few minutes' walk away, the Lion Art Hotel is the perfect place for your reception. Behind its restored Jacobean exterior are more artworks by Andrew, world-class dining and vibrant colour schemes that enliven the rustic 17th c. architecture. Its Blue Room caters for up to 50 seated or 80 buffet-style and the more intimate Red Room seats up to 16 guests. The bespoke reception packages can be tailored to suit your individual requirements, whether it's a joyful afternoon tea, a sumptuous wedding breakfast or a bountiful evening soiree the wedding coordinators will take care of your every need to make your joyful celebration as unique as the both of you.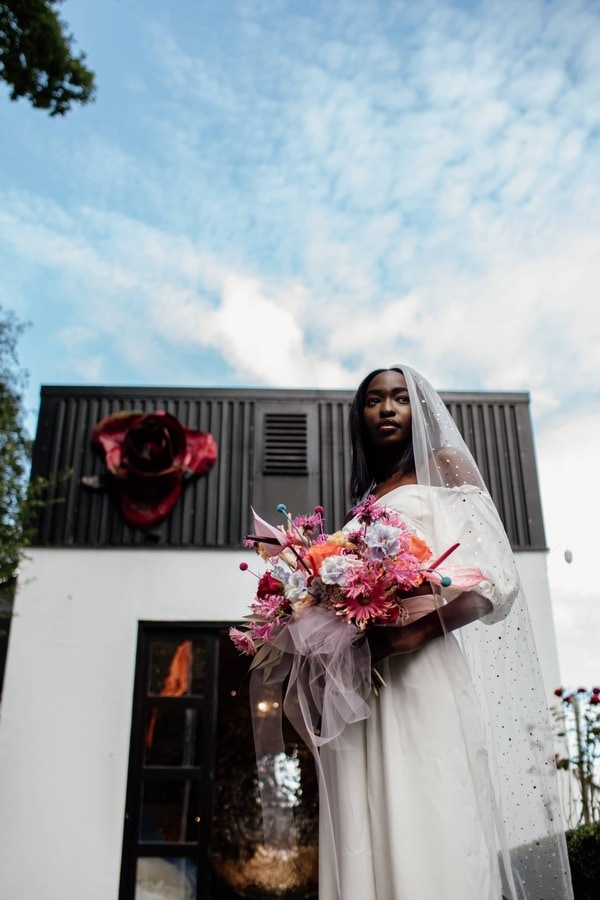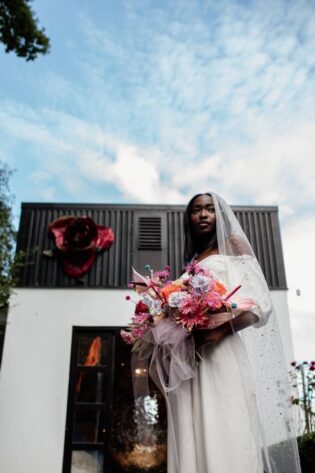 The fusion of historic charm and contemporary art continues in our 7 themed en-suite hotel rooms, each decorated with artworks by Andrew. The marriage of art and original wood features is possibly best appreciated while relaxing on the very comfortable beds. Each room is decorated around a different theme running through Andrew's art: the elements 'Earth', 'Water', 'Fire' and 'Air', together with 'Sun' and 'Void', plus an especially royal; 'Regal' room for the special couple.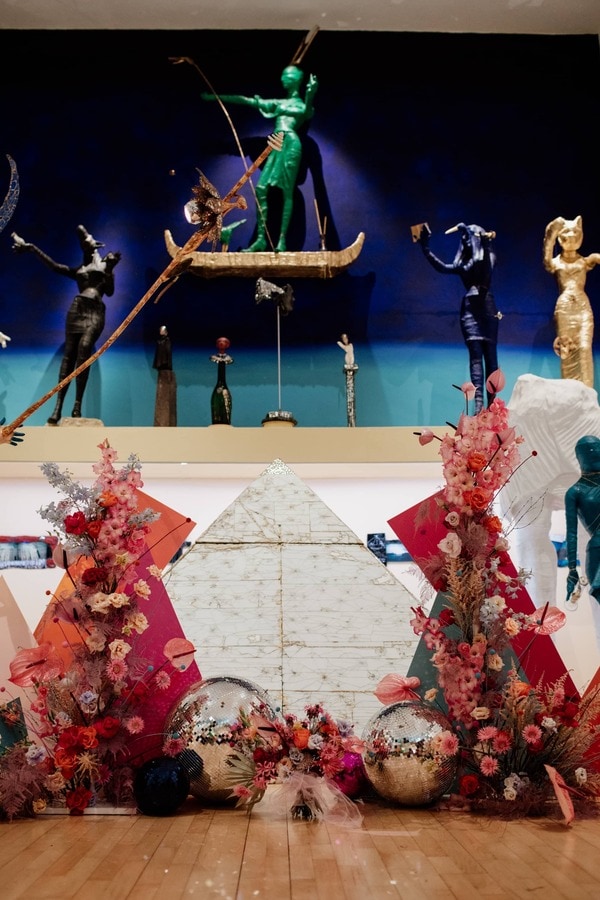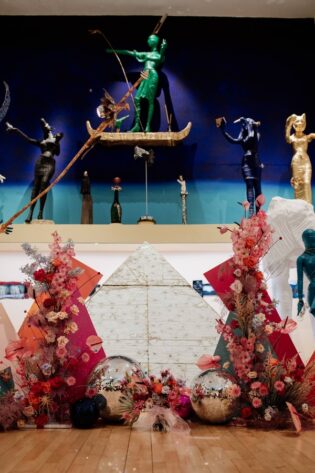 The hotel offers 6 en-suite bedrooms that can be booked for the wedding party, reserving the 'Regal' room as the Bridal Suite. Our wedding coordinator will work with you prior to your big day to discuss all of your requirements, from drinks and canapes through to table decorations and entertainment.
Visit www.andrewloganmuseum.org and www.lionhotel-berriew.co.uk for more information, or call 01686 640 689.