Our preview of The As One heinously hedonistic Easter Weekender celebrations for the ultimate gay Easter weekend!
---
Next week, hedonistic high-octane partystarters As One are touching down in London for a WHOLE WEEKEND of glittering events. It's the As One Easter Weekender and they're known for causing a right stir across the city whenever they decide to party, whirling through the scene and leaving naught in their wake but a few discarded tank tops!
This year, there'll be SIX major events, and not one but THREE after parties. Because just one event isn't enough anymore!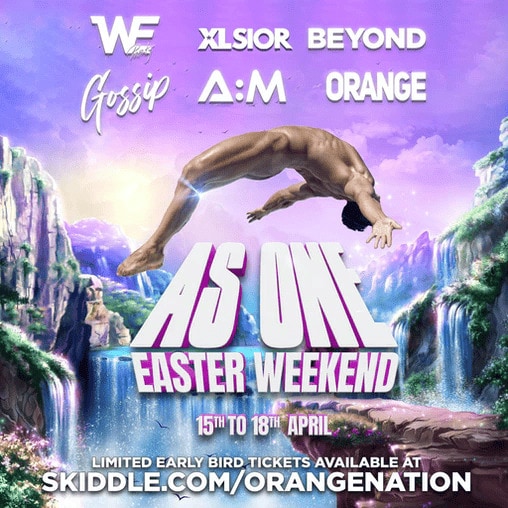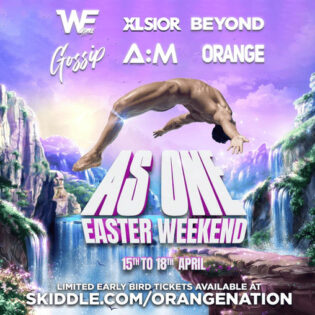 The As One Easter Weekender is the perfect opportunity to live your life to the absolute fullest.
Buy Weekend Pass Ticket For As One Festival Easter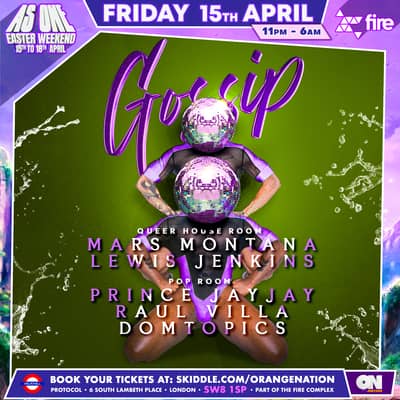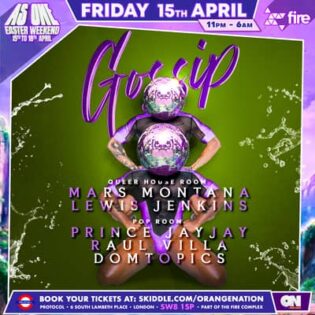 It all kicks off on Friday 15th April with the opening party at Gossip! Gossip is London's Queer Euphoric club night. This totally inclusive night is on every Friday night at Vauxhall venue, Protocol. Hot dancers and Drag Artists slay the runway and DJs play Disco/House in Protocol and Pop in the Temple Room. It's the perfect way to kick-start a weekend of debauchery. That's 11pm – 6am with DJ sets from Mars Montana and Lewis Jenkins in the Queer House Room, and Prince Jay Jay and Raul Villa in the Pop Room.
The party just keeps going. A:M After Hours takes the partying through to 10am. With two rooms of Pop and House Music with Drag Queen and Hot Boy Hosts. A:M are known for their frenetically mad parties, and renowned DJs.
Buy tickets for Gossip AM As One Festival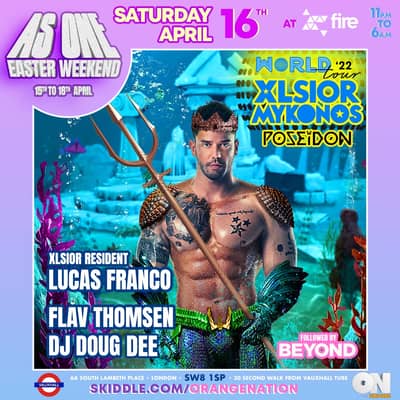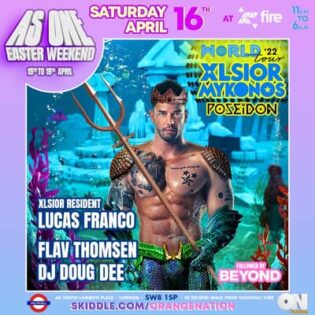 Then after a quick disco nap on to Xlsior for some Saturday night fishing. It's part of Xlsior's World '22 tour. A circuit style party with gogos, resident and guest DJs – Lucas Franco, Flav Thomsen, DJ Doug Dee, playing House and Pop. Fire, 11pm-6am. Followed by Beyond, the second afterparty of the weekend.
Buy tickets for Xlsior vs Beyond As One Festival
Another disco nap, and then off to the BIG ONE Easter Sunday! WE Party Starlines. Madrid's international house party export joins the As One Easter Weekender. Another night from the connoisseurs of clubbing Orange Nation. 11pm-6am. Electric Brixton London SW2 1RJ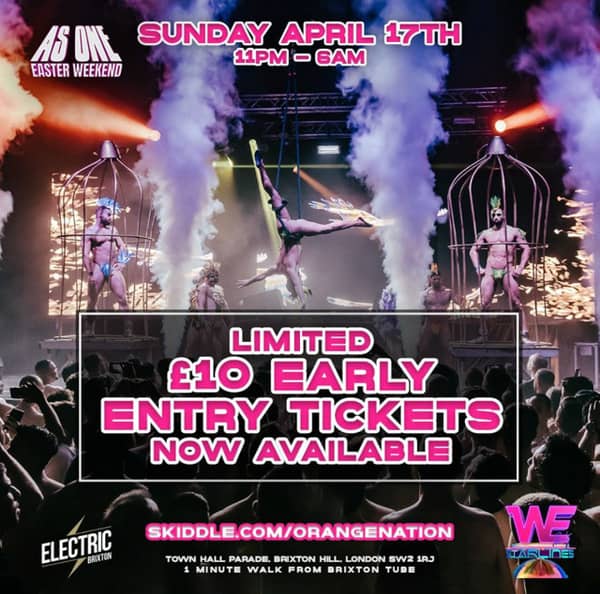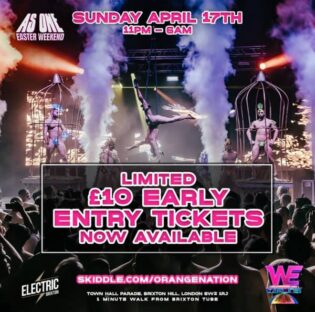 Buy tickets for WE Party As One Festival
Pop into Subway for a sandwich to replenish your dancing juice, then it's back to Fire for YET ANOTHER AFTER PARTY, in the form of their trademark Sunday night party Orange. 2am (Monday morning!) to late. The official after party for WE PARTY AS ONE FESTIVAL playing House, Circuit and Pop Music over 2 Rooms. DJ Mod, Richard Cutmore and Sergio Tyler in the House Room. DJs Prince Jay Jay and Raul Villa in the Pop Room.
Buy tickets for Orange WE Party As One Festival
So get your energy supplies up, get your outfits planned, and GET INTO IT. The As One Easter Weekender.
Check out more parties for your gay Easter weekend …