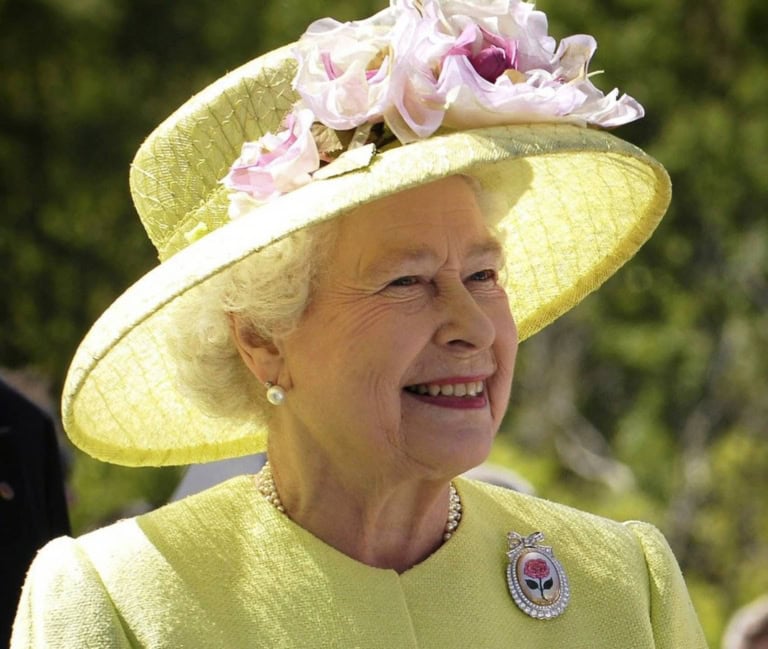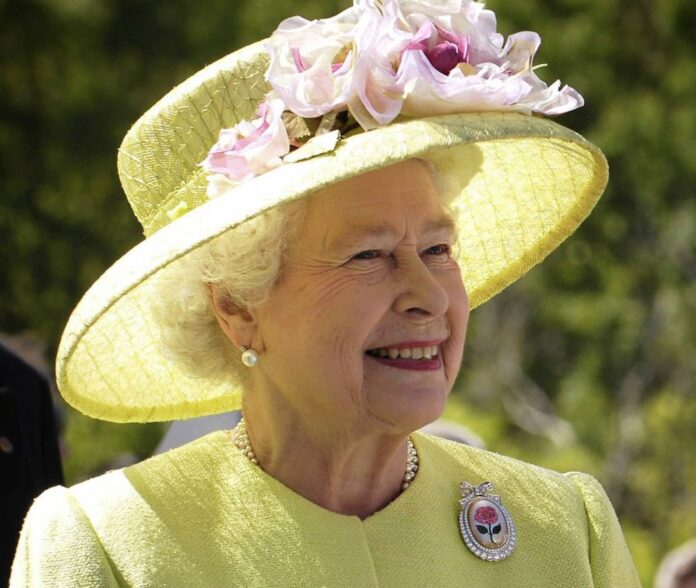 Monarchist or republican, QX looks ahead to four days of LGBTQ+ gay jubilee parties and a long weekend holiday. It's a chance to have a bit of a knees up! Enjoy your long weekend!
LGBTQ+ gay jubilee parties, Tuesday 31 May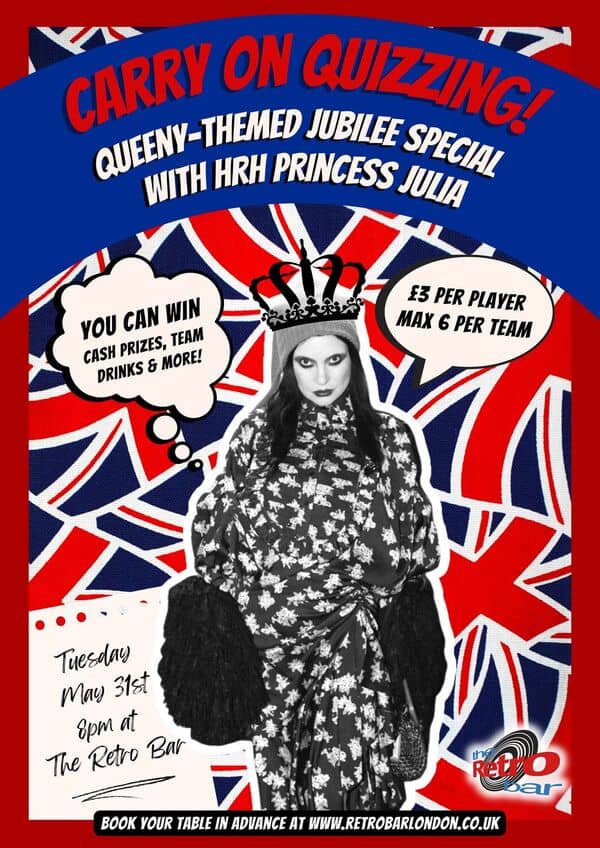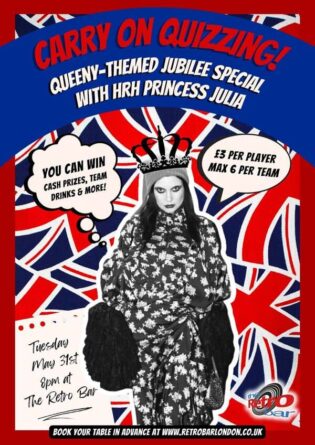 HRH Princess Julia leads the pack with a Queeny Quiz Special! 8pm Book you table in advance at Retro Bar. 4pm-11pm. 2 George Court WC2N 6HH London, United Kingdom.
LGBTQ+ gay jubilee parties, Wednesday 1 June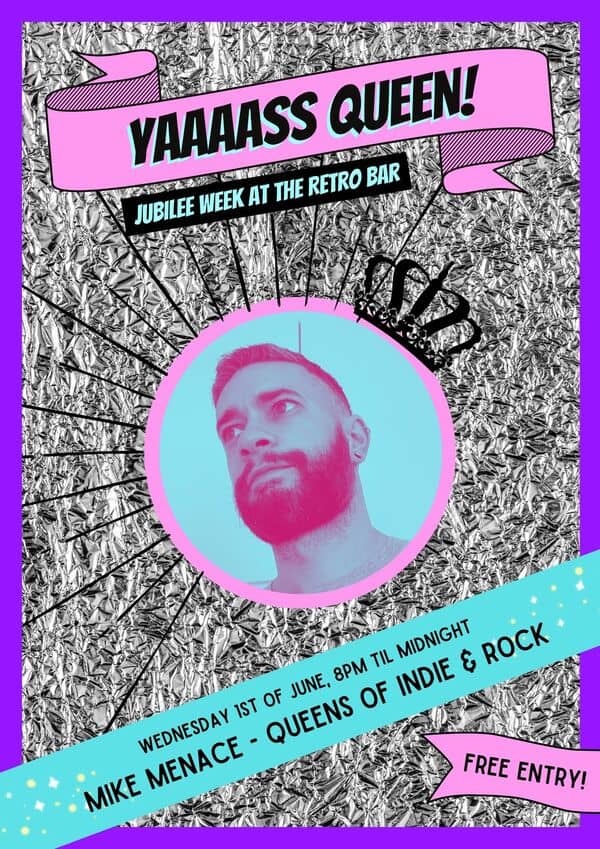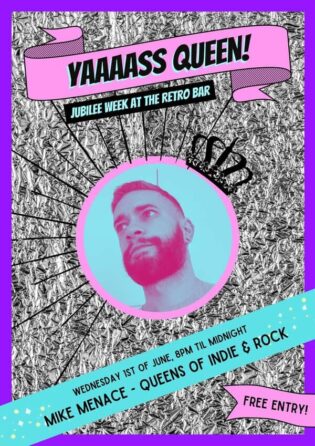 Retro Bar: Mike-Menace-Queens-Of-Indie-And-Rock
Mike Menace, DJ & promoter of Pink Glove & Frankie Goes To Vauxhall Plays Queens Of Indie & Rock until Midnight. 8pm. FREE ENTRY. 8pm-12. 2 George Court, London, WC2N 6HH
LGBTQ+ gay jubilee parties, Thursday 2 June

God Save The Kink at The Karaoke Hole
Let Letitia Delish, London's rudest royalist, guide you on a journey into BDSM and fetish whilst sending up our favourite filthy family in Buckingham palace. Featuring hands-on kink demonstration, live cabaret and a no-holds barred investigation into inclusive, queer sex. Give your crown jewels a polish this platinum jubilee! £12 (and on the door). Doors open at 7pm, show at 8pm. (Followed by queeroke from 10pm). This event is 21+, please bring ID. Featuring strong language, adult themes and nudity. 95 Kingsland High Street, London, E8 2PB

Queen's Day Jubilee Garden Party at Vauxhall Food and Beer Garden, Thursday 2 June 2022
While Liz will be sat drinking tea looking fancy, our Queens will be dressed to impress, bringing all the Glam and Sass they have. Expect outrageous outfits, gorgeous go-gos, and the finest disco house music to make you feel like royalty. All enjoyed while sipping on BOTTOMLESS Cocktails and Prosecco while bathing under the warm sun in their open-air palace, The Vauxhall Food & Beer Garden. T&Cs. Bottomless drinks will commence at 3pm, failure to arrive on time will eat into the 60 minutes bottomless. Music: House Music. 2pm-10pm. Buy Orange Nation Queen's Day Tickets. Vauxhall Food And Beer Garden, 6A South Lambeth Place, Vauxhall, London SW8 1SP

Queen's Night Out at Mirror Arch, Fire, Thursday 2 June
Join Fire after their Garden Jubilee Party. FREE entry 10pm-12. Disco House Music with Mas Que Nada Brothers. Buy Orange Nation Queen's Night Out Tickets 10pm-6am. Fire, 39-43 Parry Street, London, SW8 1RT

Kingdom of Queens at Arch Clapham
Arch Clapham celebrates the Queen's Platinum Jubilee with an outside Jubilee Street Party from 12-9pm and with a Jubilee After-Party indoors from 9pm-3am. The style conscious team at Arch promise to deliver something quite special. Welcome to the Kingdom Of Queens, you beautiful LGBTQIA+ being and prepare to party like Royalty! £15+ Tickets available here. Voltaire Road, Clapham, London, SW4 6DH

The Queen's Jubilee Street Garden Fete at The Two Brewers.
Queen's Jubilee Street Garden Fete at Prescott Place (our side road) with DJs, bric-a-brac, afternoon tea, tombola and lottery – One of the LGBTQ+ gay jubilee parties raising money for a worthy cause: Wandsworth Oasis! Acts performing: Sandra, Lady Imelda, Mary Mac, Louis Cyfer, Son ofa Tutu, Sandra, London Big Gay Band, Miss Penny and Snow White Trash! Start 12pm (midday)! Finish 4am, entry fee £6 until 9pm, £8 after For every Willow Bough Afternoon Tea purchased £5 will be donated to Wandsworth Oasis. Order yours below! Willow Bough Afternoon Tea and Sandwiches including: Ham & Mustard, Cucumber, Egg with Mustard Mayo, Smoked Salmon and Cream Cheese, Houmous salad, Brie & Grape, Scones with Jam and Clotted Cream, Cupcakes and Sandwich Cake. 12-4am. £6 to 9pm then £8 after. 114 Clapham High Street, London, SW4 7UJ Nearest Tube: Clapham High Street / Clapham North

The Queen's Platinum Jubilee Right Royal Knees up at Halfway2Heaven
A weekend of celebrations: To commemorate Her Majesty Queen Elizabeth II's Platinum Jubilee. 2 June CK THURSDAY Crystal & Kelly plus some very special guests from 4pm 3 June Marsha Mallow & The Vixens from 8.30pm 4 June Mrs Moore, Rose Garden, Mary Mac & Wilma Ballsdrop from 3.30pm 5 June The Duchess, Sandra & Miss Moppe from 3.30pm. 7 Duncannon Street, WC2N 4JFLondon, United Kingdom.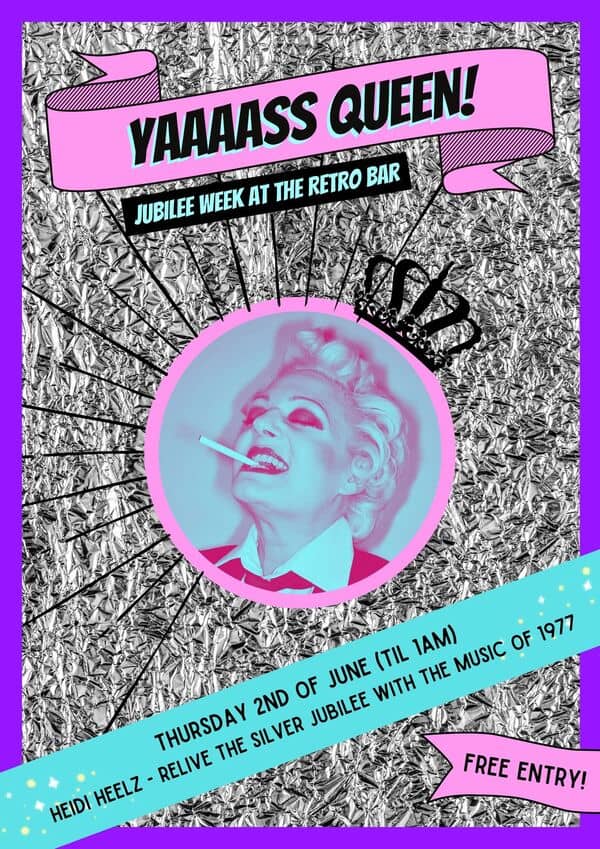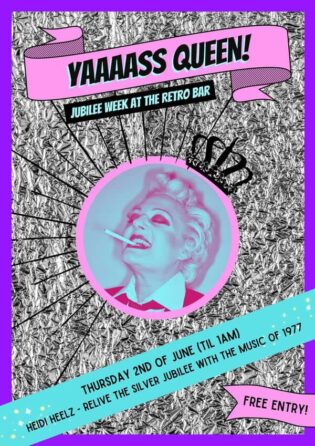 Retro Bar – Retro-Returns-To-The-Silver-Jubilee
Relive the Silver Jubilee With Heidi Heelz And The Music of 1977. FREE ENTRY 8pm-1am Book your table in advance at Retro Bar. 2 George Court WC2N 6HH London, United Kingdom.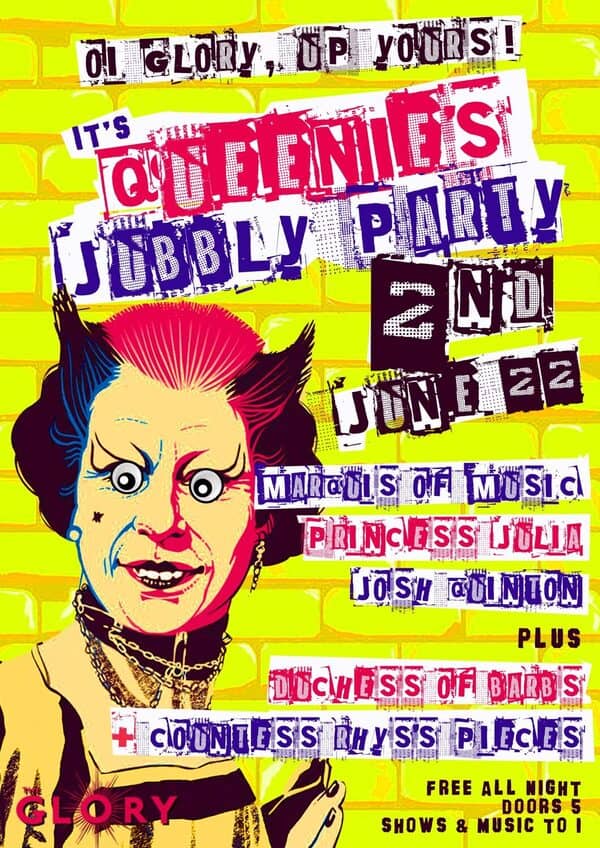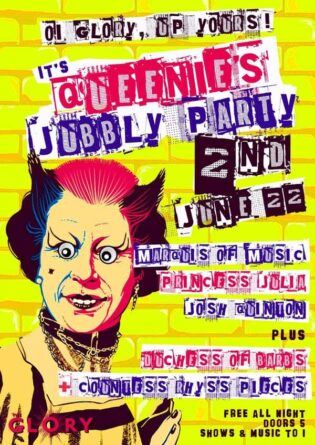 The Glory – Queenie's Jubbly Party
On the decks: princess Julia and Josh Quinton. Plus Duchess of Barbs and Countess Rhys's Pieces. FREE ALL NIGHT. Doors 5pm to 1am.. 281 Kingsland Road, London, E2 8AS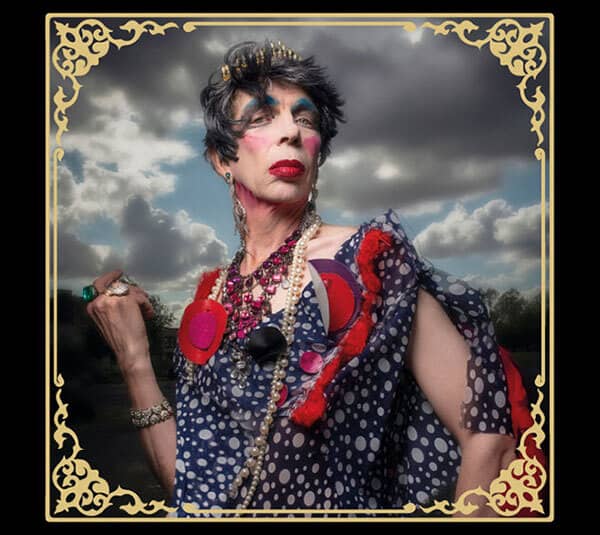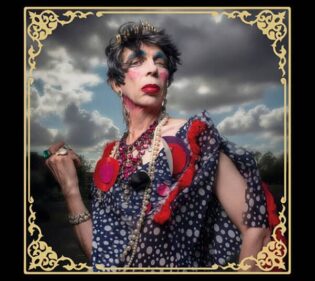 The Royal Vauxhall Tavern – David Hoyle Tiara!
What better way to start the Jubilee weekend than an audience with the undisputed Queen of The RVT, David Hoyle. RVT, "We have never needed David's love, humour and insights more than right now, bringing light into these dark times." You can expect stinging wit and observations, unique live art and a coming together of like minded spirits. QX Cabaret Awards Winner. £12+ Show followed by a DJ set from Mynxie. Show 8pm. 7pm-1am. 372 Kennington Lane, London SE11 5HY United Kingdom

Lovely Jubbly at The Eagle
DJs Terry T Rex and DJ Dallyn spinning pop/dance classics to kick start your Jubilee weekender. FREE advance online tickets at The Eagle. £6 OTD. 9pm-4am. London, 349 Kennington Lane, London SE11 5QY, UK
The Bridge Clapham
The Bridge Clapham Royals are gracing the Anderson shelter with their presence this Bank Holiday. Wartime Veteran, @queera_lynn will be performing some British classics 3pm. @misschanelno5 jubilee edition of drag queen bingo 8pm. The party then continues until 1am with @waynedavid8. FREE entry all night. 8 Voltaire Road, London, SW4 6DH
LGBTQ+ gay jubilee parties, Friday 3 June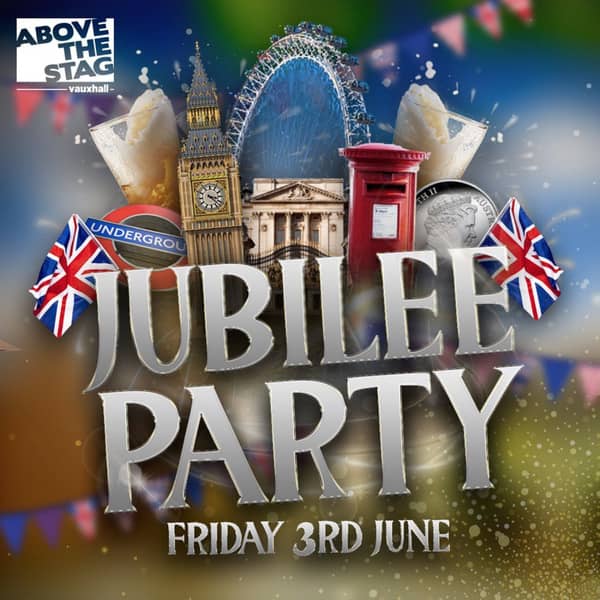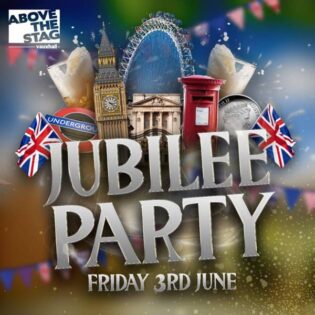 Jubilee Street Party at Above The Stag
More info to be announced this week. 72 Albert Embankment, London SE1 7TP

Two Brewer's Jubilee Special – Mutya Buena Live
Platinum Jubilee Bank Holiday Special with Sugababes hun Mutya Buena live on stage at 11.30pm. Hosted by drag duo CK – Crystal d'Canter & Kelly Mild on stage at 10pm. Open 5pm-4am, free entry before 8pm, £9 after. 114 Clapham High Street,
London
,
SW4 7UJ
Nearest Tube: Clapham High Street / Clapham North

Admiral Duncan: Jubilee Friday Cabaret
Jubilee Friday Cabaret – Power of Four with Karla Bear at 8pm, Chanel No5 at 9pm, Sandra at 10.30pm then Son Of A Tutu at 11.30pm. 8pm-1am. 54 Old Compton Street W1D 4UD
LGBTQ+ gay jubilee parties, Saturday 4 June

Beyond Save The Queen at Fire
Celebrating Her Majesty's Platinum Jubilee. A line of up 7 DJS, over 3 rooms and a stage full of London's hottest Gogo's and Queens performing all night long! Twelve hours of partying. House Music & Pop Music. £10+
Buy Orange Nation BEYOND Tickets
10pm-11am.
Fire, 39-43 Parry Street,
London
,
SW8 1RT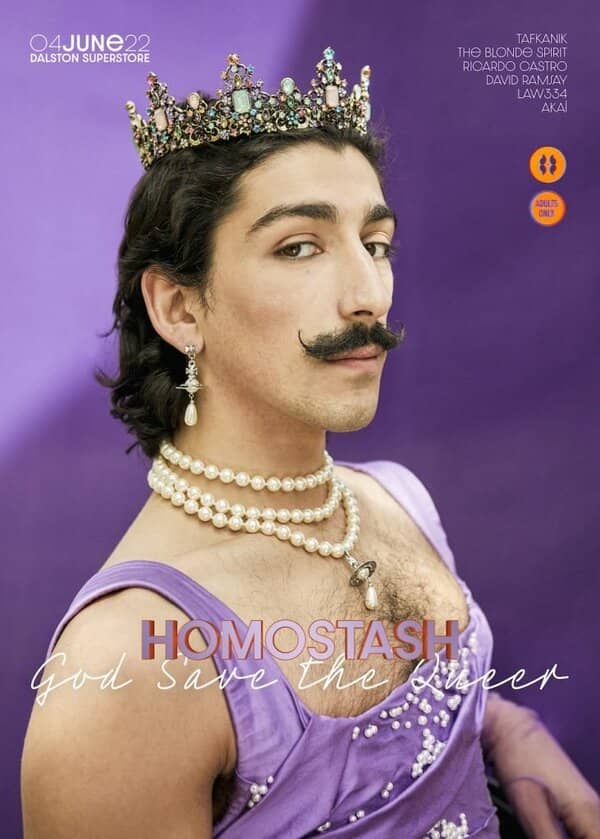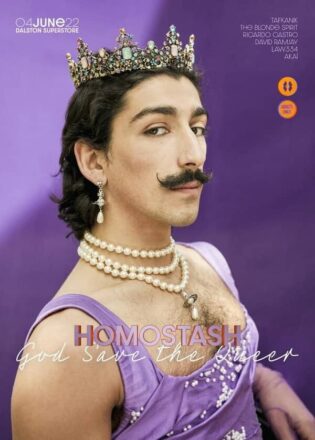 Homostash: God Save The Queer at Dalston Superstore
Featuring: TAFKANIK, THE BLONDE SPIRIT, RICARDO CASTRO, DAVID RAMSAY, LAW334 and AKAI. Returning in truly royal style to Dalston Superstore with two party floors until 4am. Celebrating all amazing moustache loving Queens within our LGBTQ+ community. Upstairs you will indulge in disco, electro and happy vibes by David Ramsay, Ricardo Castro & AKAÍ. Plus watch out for performances by our sexy moustachioed go-go Rio Gonzalez. With Rave basement! Music by LAW334, The Blonde Spirit and resident Tafkanik! Serving tech house and techno beats. Queers r us! So whether you have a moustache or not join our Queer celebration. They will provide fake moustaches for all who need and will make sure you have an unforgettable gay jubilee! 9pm-4am. £7 before 11 and £10 after. 117 Kingsland High Street Dalston, E8 2PB
Whether or not you decide to celebrate, we might care to remind ourselves that this constitutional monarch is the head of The British Armed Forces and is by default the last line of defence against the tyranny of the majority. We mess with it at our peril as we see tyranny already waiting in the wings! Consider the way trans people have been excluded from the ban on conversion therapy, the attempts to silence protest, the treatment of refugees, the disenfranchisement of the poor, and disdain for the truth as signs of tyranny.