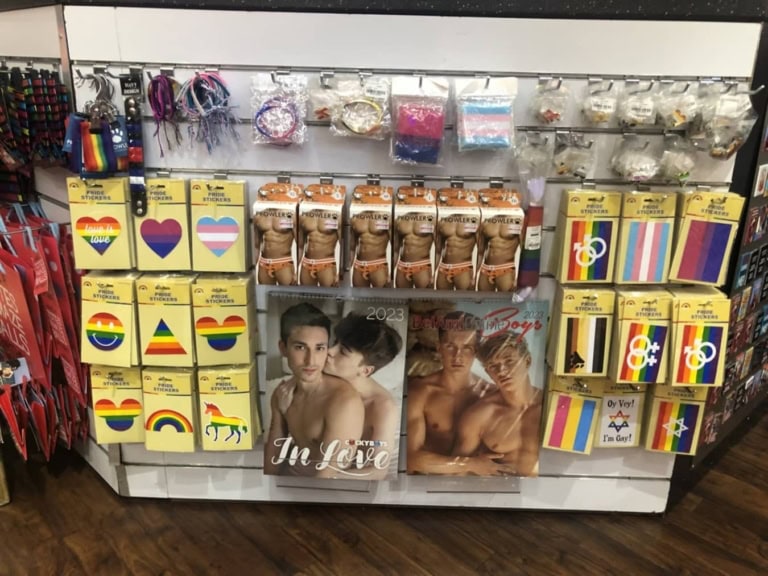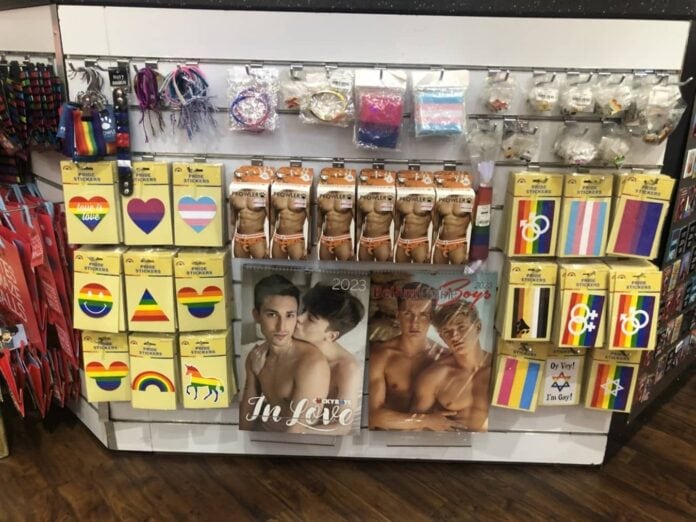 The original Prowler Soho store continues to grow from strength to strength, now celebrating its 25th anniversary!
In 1997, the streets of Soho suddenly got a new addition to the mix of the various LGBTQ+ shops already in business when Prowler Soho opened its doors. Twenty-five years on, Prowler Soho remains the flagship store of the Prowler portfolio. They have since opened up many fantastic new Prowler stores across the UK in the years since, including going global with the Sitges store in Spain. Still, as any member of the LGBTQ+ community knows, a day out in Soho wouldn't be complete without popping into Prowler Soho to pick up all of the latest in gay essentials, fashion, underwear and more.
Dean reflects on the many wonderful folks who have been team members at Prowler Soho over the years. He told QX, "We love it when they come back to visit, as our current Prowler team, skilfully led by our store manager Agnetas, continue to build upon the mission to make Prowler Soho the destination shopping experience in London's gay village."
Everyone knows that a guy's underwear collection should be fun, eye-catching, and hot, so Prowler's buyers scour the globe to find the latest styles from the best fashion houses that will get you looking your best. Step through Prowler's Soho's front doors, and you will be welcomed by a raft of high-quality gay underwear and fashion from some of the world's biggest gay brands! Big names such as Addicted, Diesel, ES Collection and more will have you looking through the rails and hangers to find your new favourites. You can keep it hot as well with pieces from Envy, as well as bold and colourful styles from perennial favourite PUMP.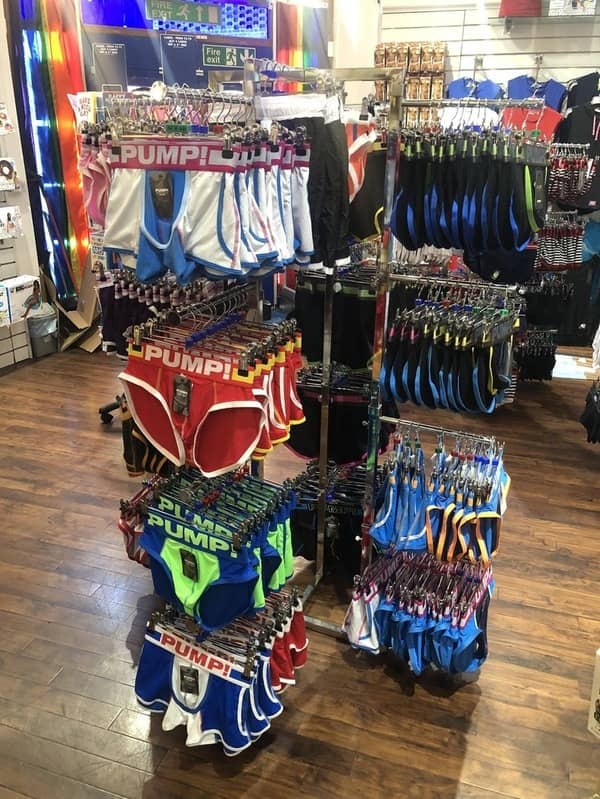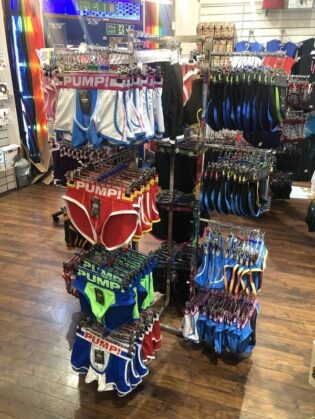 It is not just existing brands, though; Prowler has got in on the action in the underwear game with their range of Prowler underwear! The basics cover everything you love in gay-focused underwear, from regular briefs and trunks to jock straps and backless briefs. You can choose from a range of classic styles and fun and frisky seasonal prints in their ever-expanding collection. You never need to go elsewhere for your underwear needs again, thanks to their hard-working team bringing you nothing but the best for your bedroom uniform!
Stacked amongst all of the sexy fashion is their fantastic range of gifts and novelties. Prowler Soho has been famous for giving you everything you need for that special occasion. Birthday parties, leaving drinks, and naughty gatherings, you will be sure to find everything you need to make those events ones to remember. Prowler stock a vast range of greeting cards, Pride flags, funny books, saucy gifts, smoking hot calendars and a whole lot more for you to giggle over and enjoy.
Once you have sorted all of your underwear and gifts, head to Prowler Soho's iconic Blue Room, where you will find a massive selection of toys, lubes, accessories and more, enough to leave you spoilt for choice! Choose from an enormous range of goodies that will make your eyes pop! Stock up on essentials such as condoms so your night never misses those extra special elements. Every kind of desire you could think of is catered for at Prowler Soho, and you will go home with more than you expected.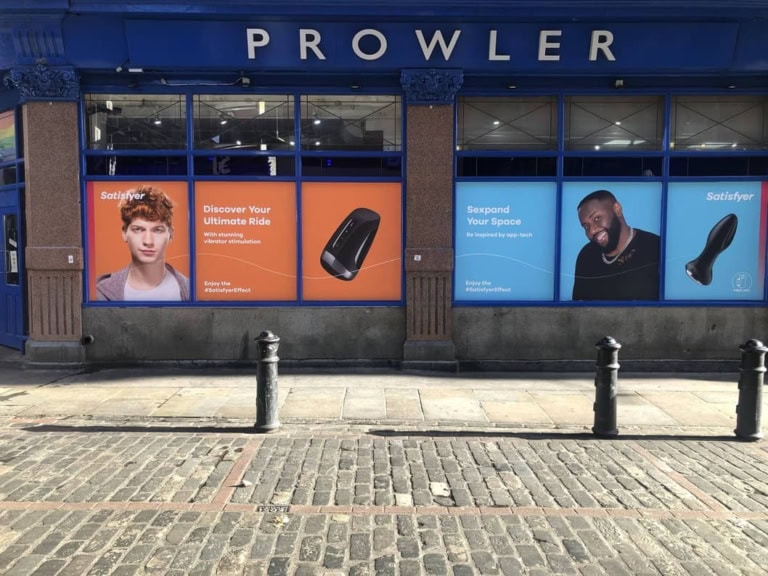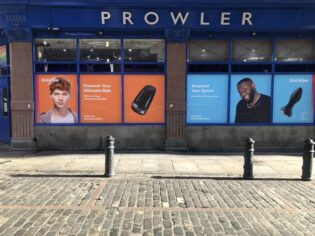 As we always say, wetter is better, which is why Prowler's expansive range of lubes is fully topped up with every kind of lube for every type of play. Water-based and silicone lubes fill the shelves, as well as hybrid styles, oils and creams, and a broad selection of toy cleaners and hygiene products, so everything is spick and span. Everything will last you for ages. The Prowler team are always fully trained and up to date on the latest lube formulas, so make sure to ask them what the best type of lube is for your desires so that you can play with peace of mind.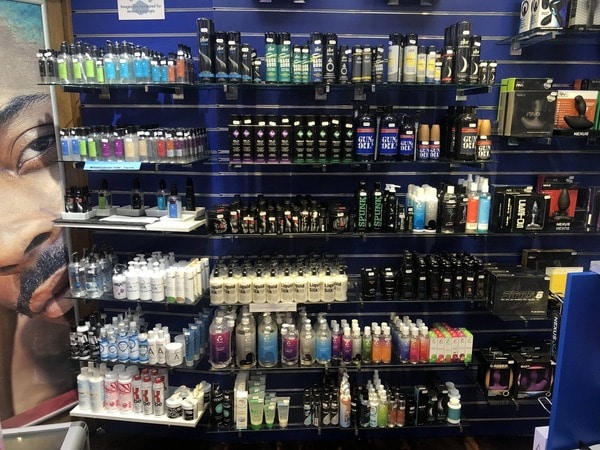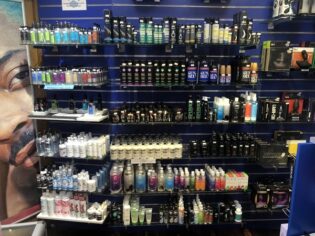 A lot has changed over the last 25 years in Soho, and funnily, parts of it feel the same. One thing that has stayed the same is Prowler Soho's enthusiastic and dedicated team spirit, determined to make the flagship store not just the best gay shop in Central London but also a safe and welcoming space for the LGBTQ+ community. Be yourself and have a wonderful experience thanks to their talented team. Prowler treats you as family, and you will always have a space to shop.
Here's to the next 25 years of Prowler Soho, and they tell us that they cannot wait for you all to visit them time and again!
Visit Prowler Store at 5-7 Brewer Street, London W1F 0RF