Sue Veneers are an esteemed performance collective of DJs, dancers and hosts that have bought their unique day glo energy to festivals such as the Homobloc, El Dorado and Amsterdam's Milkshake. Founded by choreographer and resident DJ Chester Hayes, their Trade Takeover debut also features Bryony Masters, Faff and Marie Malarie. Performances on the night come from the creme de la creme of queer talent, including Jane Norman, Kaiden Ford, Mairi Houston and Paris TuBoleyn. In the words of Jane Norman herself- 'Shall we have it??'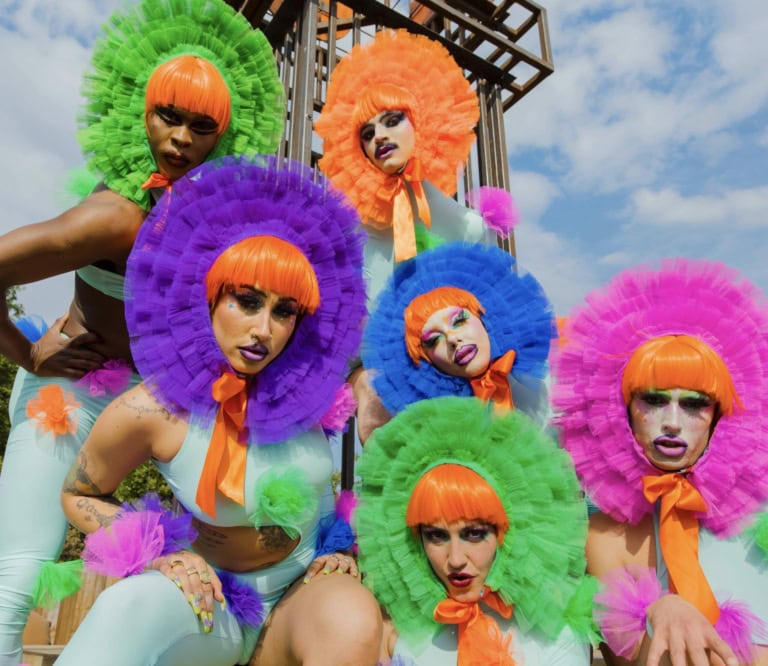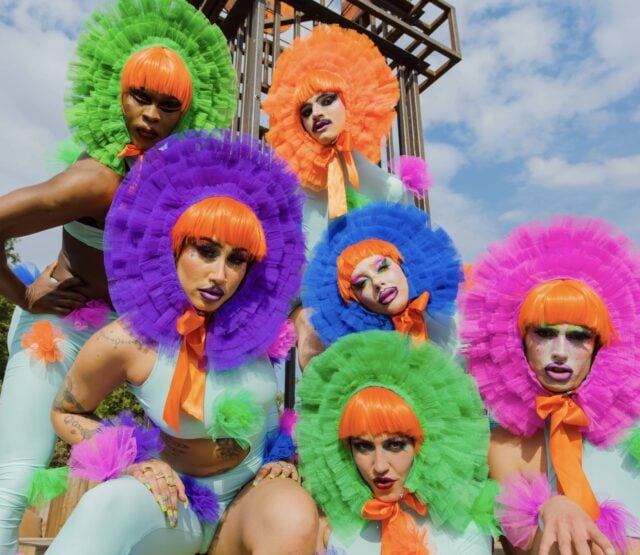 Let's get to know Sue Veneers.
Can you tell us how and why you launched Sue Veneers and how you would best describe yourselves?
Hello QX! Our baby, Sue Veneers, was born on March 13th 2020, which was the last Saturday of clubbing in London before the apocalypse. At the party, we were all making the most of what we thought would be our last night out for six weeks or so… about that, ha! I've worked with some incredible nightclub brands in London over the last decade, and I decided to create Sue Veneers because the time was right for Sue to have her moment!
What are your music and party styles, and what do you bring to the party that makes it so special?
Sue Veneers is a queer dance party for people who love music and dancing. To be honest, you could enjoy it even if you don't like music or dancing. When there's a Sue Veneers party, there's always a troupe of dancing Sues in matching looks. If you come to a Sue Veneers function, you should always expect a show! We're very much known for our iconic choreography! As for the musique, it's typically house, hard house, trance and beyond.
Did other clubs or scenes inspire you to set up Sue Veneers? Or was it other influences?
To be honest, Sue Veneers is heavily influenced by the aesthetic and ethos of Trade! So it really has come full circle!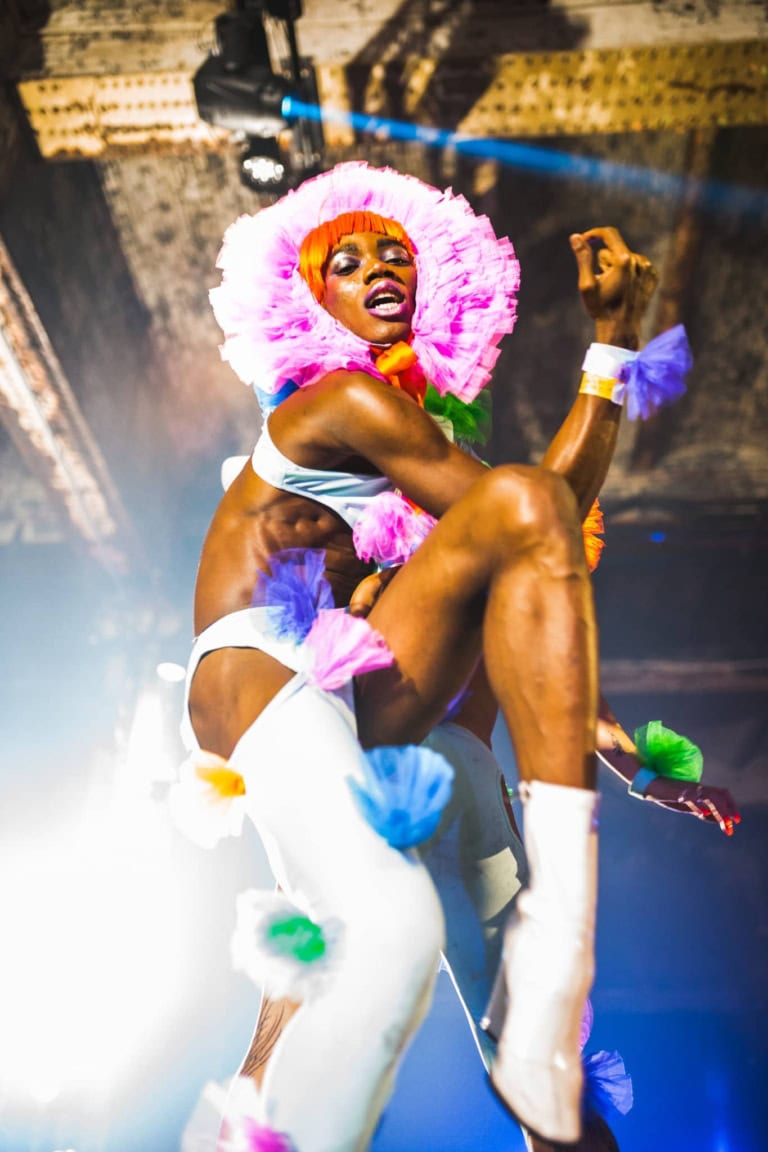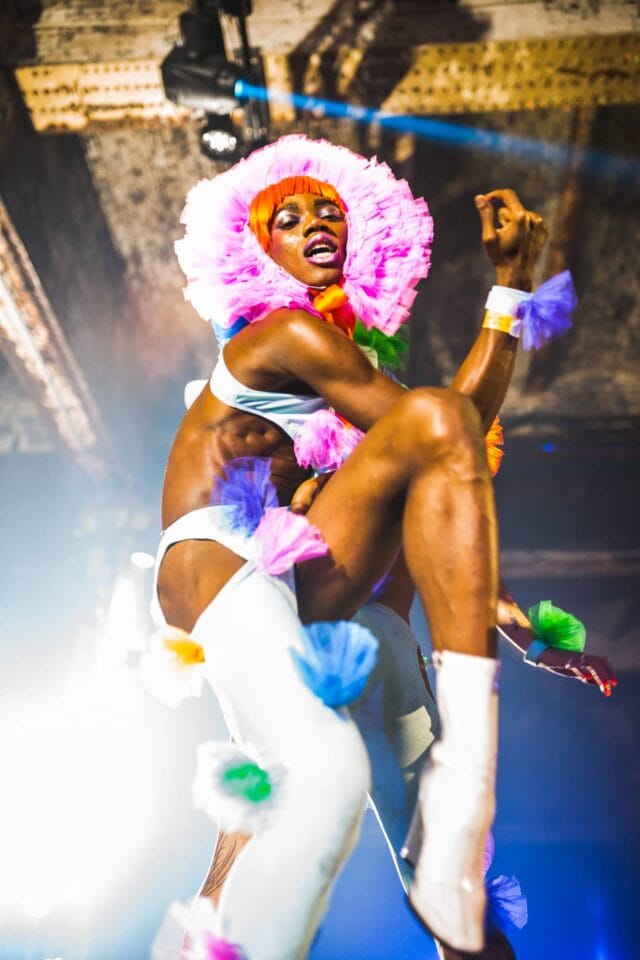 You're coming to play at Trade, and how does it feel to be hosting The Loft on Saturday, February 25th, with fellow East London troupe, Uokhun? What can clubbers look forward to during your session?
We are! It feels gorgeous to be hosting The Loft! Hopefully, we can pack it out and have a right old knees up! We're bringing superstar DJs and captivating performers. Technically we're North London, but I guess East London is a state of mind, right?
Is there anyone you're particularly excited about to catch on the Trade Line Up?
YES! Maze & Masters, Andy Farley, Eats Everything, to be honest, everyone. Such a fantastic line up…eeek.
5 Things That Make A Party
– Sue Veneers neon light
– USB stick with Deee-Lite- 'Call Me' on it
– Majestic Cat XL lashes
– Pair of smelly Pleasers
– a Lucozade Orange for Mairi
Challenges along the way?
I'd say lockdown was a challenge, yeah.
And what plans do you have for the future?
After Trade, our next night is Friday, March 17th, at Unit58…hopefully our Trade hangover will have lifted by then. Beyond that, we have a gorgeous summer ahead, with festival appearances at Mighty Hoopla, GALA and El Dorado! Come and join us at all of those, and we're open for bookings!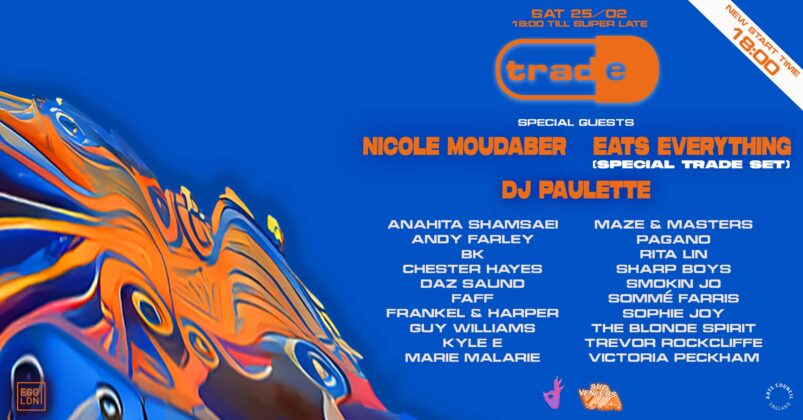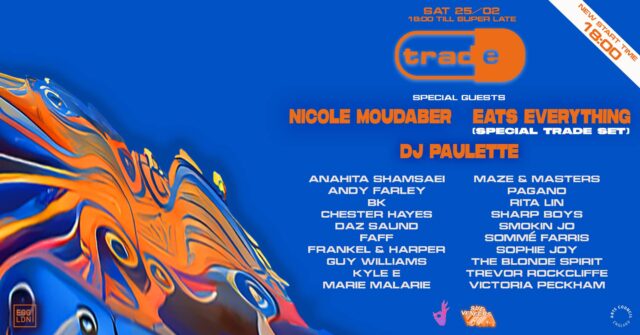 Sue Veneers will take over The Loft with Uokhun? and Special Guest DJ Paulette at Trade on Saturday, February 25th 2023, at Egg LDN. Kicking off at 6 pm and going through till Sunday morning and beyond, Main Room headliners include Nicole Moudaber and Eats Everything playing a Special Trade set. Spread out across two rooms, DJs include Anahita Shamsei, Andy Farley, Daz Saund & Trevor Rockliffe, Frankel & Harper, Guy Williams, Kyle E, Maze & Masters, Pagano, Sharp Boys, Smokin Jo, Somme Farris, the Blonde Spirit and BK.
The Loft: Uokhun? featuring DJs: DJ Paulette plus Victoria Peckham, Rita Lin, Sophie Joy
Sue Veneers featuring DJs: Bryony Masters, Chester Hayes, Faff and Marie Malarie
Performers Jane Norman – Kaiden Ford – Mairi Houston, and Paris TuBoleyn
Admission: Early Birds Sold Out; 2nd ReleaseTickets from £25 from RA: https://ra.co/events/1627627
Event: https://www.facebook.com/events/1072945666908455