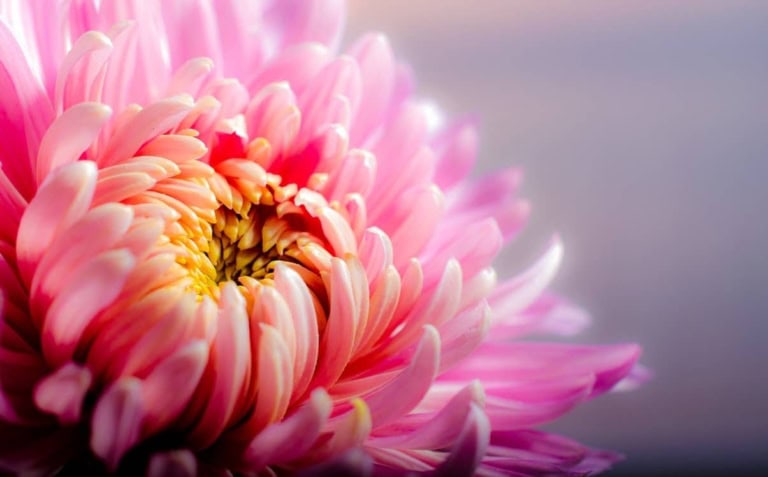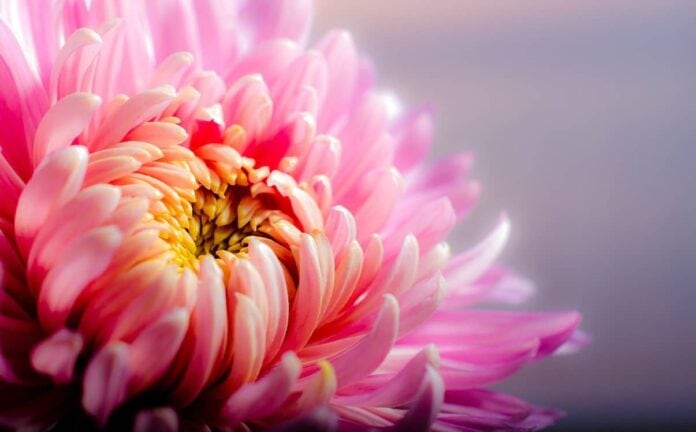 The West London Queer Project (WLQP) is a non-profit Community Interest Company (CIC) that offers fun events for queer people in a welcoming and supportive environment, and they're kicking off International Pride Month 2023 on Saturday, 3 June with a '10k Walk and Celebration' by the Thames in aid of Motor Neurone Disease.
The walk will commence at 10 am from Furnival Gardens in Hammersmith and will take a circular route along the Thames Path through Barnes, Mortlake and Chiswick, ending back in W6 at the Black Lion Pub.
The celebration will begin at 1 pm and include performances from Ru Paul's Drag Race contestant Pixie Polite, the legendary Lola Lasagne and three of WLQP's favourite performers; Crayola the Queen, Beary Poppins and Luna Cortez.
Aubrey Crawley, the founder of WLQP, told QX:
"We're aiming for 600 people to take part, so this will be the biggest Pride Month event that West London has seen in the last 25 years and the biggest hosted by WLQP to date.
Pride is a celebration of people coming together in love and friendship to show how far LGBTQ+ rights have come and how much work is still to be done. We want this to be a very colourful event, so we're encouraging everyone to dig out those old feather boas, wigs and accessories and to come along and celebrate with us.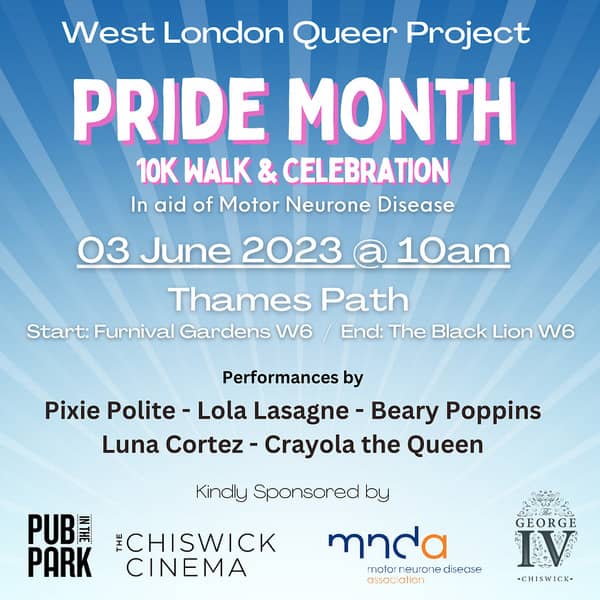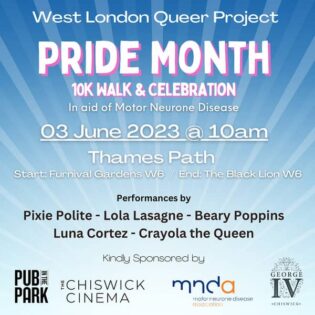 We are also using this event to raise much-needed funding and awareness for Motor Neurone Disease (MND).
My friend Zoe was recently diagnosed with MND, and through her, I realised how little I know about this dreadful disease and, more importantly, how underfunded the research is and how little publicity it gets."
Joe Leonard, Co-Founder of WLQP, added: "We began our monthly' West London Walks' in February of 2022, and because we're spoiled for choice on scenic routes, we explore a different part of West London each month and usually end up in a pub afterwards. Our Pride Month Walk & Celebration is just that but on a much bigger scale, and will undoubtedly be a lot more fun."
John Gillies-Wilkes, Head of Inclusion and Well-being at the MND Association, is very enthusiastic: "We are delighted to be working with the West London Queer Project on this initiative alongside our West London and Middlesex Branch. It is the first Pride event we have been actively involved with, and we are very excited about it."
Tickets, which include a t-shirt, a choice of a hamburger, hotdog or veggie burger, a pint of larger or a soft drink, plus a medal, can be purchased at www.wlqp.org